Last updated on October 18, 2023
Thanks to MileageWise's integration with the Waze navigation app, you can now bid adieu to the hassle of juggling navigation and mileage tracking apps.
Plus, as a bonus, you'll no longer need to endure the tedious task of scribbling down your mileage on a piece of paper.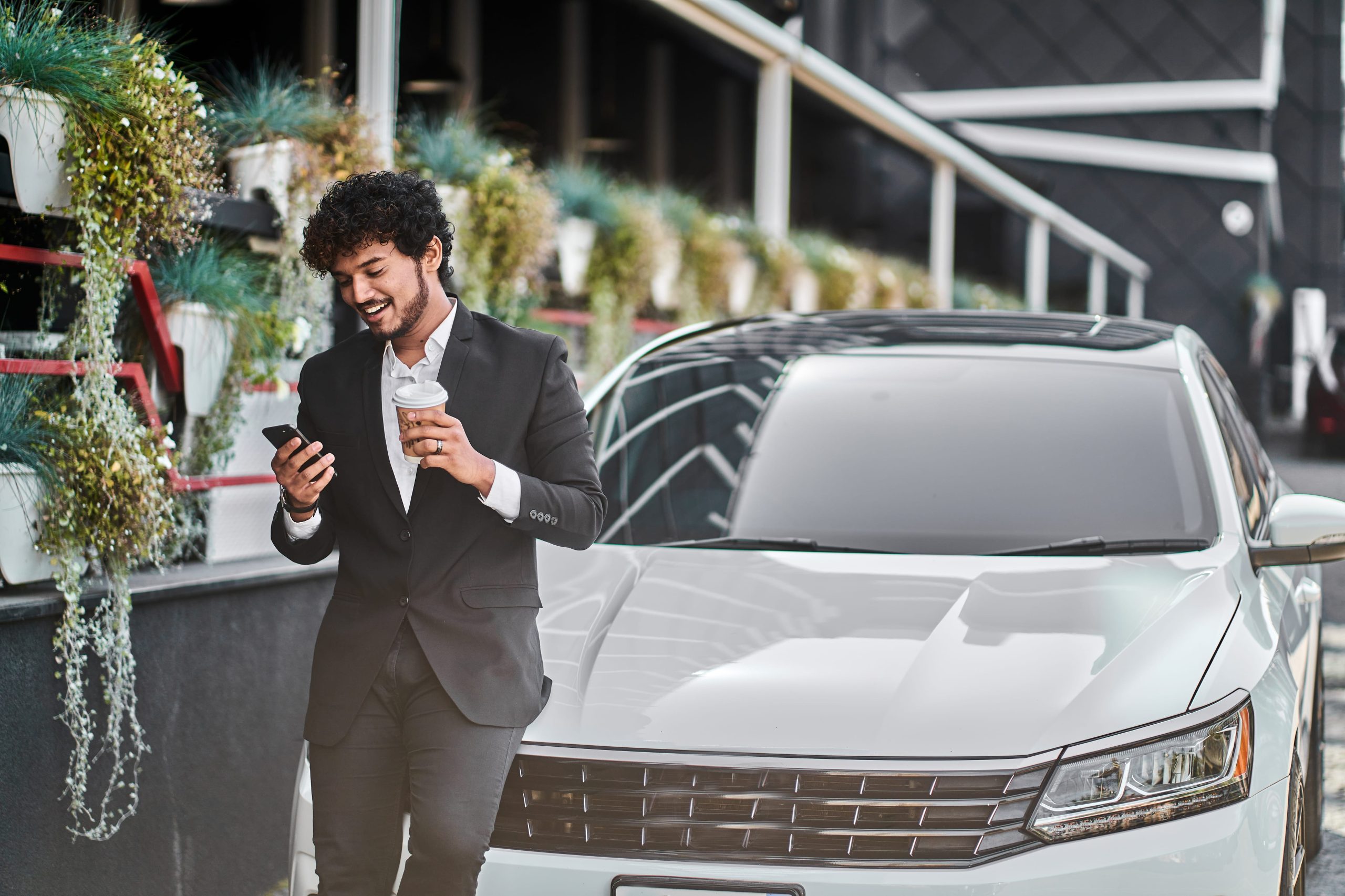 Waze Mileage Tracker vs. MileageWise: What's the Difference?
Now, you might be thinking, "I already use Waze route planner to navigate, why do I need MileageWise?"
Well, the Waze application might help you get from point A to point B, but it won't help you keep track of your mileage for business purposes. That's where MileageWise comes in.
Navigating Business Mileage
As a self-employed individual or small business owner, it's not always easy to keep track of your mileage. Thankfully, there are apps available that can simplify the process.
Two popular car apps are MileageWise's mileage tracker app and Waze for road trips and while they might appear similar, some notable differences could make one a better fit for your specific requirements.
In this article, we'll delve deeper into how the integration of Waze navigation in MileageWise can be advantageous for you.
Features of Waze Mileage Tracker
Waze as a Navigation App
Waze is a popular navigation app with an integrated mileage counter. Waze is primarily known for its community features and turn-by-turn directions, but people also use it for finding gas stations, shortcuts, or avoiding tolls.
It's also known for its user-generated content, which includes live traffic updates, road hazards, speed camera notifications, and local gas prices.
Waze also offers voice-guided navigation, which allows drivers to keep their hands on the wheel and their eyes on the road.
Limitations of Waze Mileage Tracking
While Waze can track the distance traveled during a trip, it's not designed to be a comprehensive mileage tracker app for tax purposes, like MileageWise.
Waze's mileage tracking is more focused on providing distance information for navigation purposes, rather than providing a detailed log for business or tax purposes.
Additionally, Waze does not offer automatic trip tracking, which means you must manually start and stop tracking for each trip.
Here are a few of the most important features and advantages of Waze Mileage Tracker:
(Limited) Mileage Tracking: It's important to note that the Waze mileage tracker requires manual activation and is not automated. To track your mileage, you must ensure that the Waze app is running at all times. This means that you need to remember to activate the feature each time you begin your journey and keep the app running throughout your trip. Without manual activation, the mileage tracker will not record your trips. Therefore, it is important to keep in mind that the Waze mileage tracker requires active engagement from the user to accurately track and log their miles

Mileage reports: Waze Mileage Tracker provides detailed mileage reports that you can use for tax or reimbursement purposes. The reports include information such as the trip date and time, distance traveled, and start and end locations. However, it is important to note that Waze mileage reports are not IRS-Proof by any means since they do not distinguish between business and personal trips and therefore do not meet even the most basic IRS mileage log requirements.
On the other hand, it's one of the most used navigation apps. Let's see some review snippets:
Waze User reviews and ratings:
According to user reviews on the App Store and Google Play, Waze Mileage Tracker is easy to use and provides accurate mileage tracking. Some users have reported issues with the app not tracking all of their trips, however. Here are a few of their reviews:
Sam Burnside – March 13, 2023
I would never use any other app for navigation, I've been using Waze for the past 4 years and never had an issue once, the fact it works with Android Auto and Apple Car Play so I can have it on the screen of my car is a great too, built-in audio player that works with Spotify when the car I'm in doesn't have a screen is a great feature too. The live updates from other users by far are the best things about the app, show police and closed roads even if they've just closed. Highly recommend this app.
Ivaylo Parvanov – January 15, 2023
Car navigation works well and the reports and traffic data on this app are the best. I like that it provides lane suggestions. Things where it can catch up with the competition: – stop signs and traffic lights visualization and voice (skip this stop sign and turn left at the next) – I could not figure out how to make reports using Google Assistant in the car (android auto), and I do not want to activate "OK google"
Exclusive Features of MileageWise
MileageWise is a dedicated mileage-tracking app that offers a range of unique features and benefits. Here are some of the key features:
Retrospective mileage log creation with MileageWise's mileage tax preparation service means that even if you forgot to track your mileage, the MileageWise team could create an IRS-Proof mileage log for you. They will import your data from various sources, such as your GPS, car, or even Google Timeline, and create a detailed and accurate mileage log that you can use for tax purposes.
MileageWise User reviews and ratings
According to user reviews on the App Store and Google Play, MileageWise is a powerful and feature-rich app that provides accurate mileage tracking. Here are a few of their reviews:
John D. – March 10, 2023
"This app is amazing! It has helped me save so much time and money on my taxes. The integration with FreshBooks is seamless, and the AI Wizard feature is a game-changer. Highly recommend!"
Sarah L. – February 5, 2023


"I've tried a lot of different mileage tracking apps, but MileageWise is by far the best. The automatic tracking is extremely accurate, and the retrospective log creation feature is a lifesaver. Plus, the customer service is top-notch. Highly recommend!"
Overall, MileageWise can be a powerful and customizable option for tracking your business mileage. It may be more suitable for businesses or individuals with more complex tracking needs.
The Advantages of MileageWise's Waze Integration for Accurate Mileage Tracking
The Basics of Waze and MileageWise: Navigation vs. Mileage Tracking
"What's the difference between Waze and MileageWise anyway?" Let me tell you, there's a world of difference! Waze is primarily a navigation app that helps you get from point A to point B, while MileageWise is a mileage tracker app that records the distance you've traveled for business purposes. But when these two powerhouses team up, it's a match made in heaven!
How the MileageWise and Waze Integration Works
MileageWise's integration with Waze is a straightforward process that allows for seamless and automatic mileage tracking.
To get started, the user just needs to connect to Waze through their MileageWise account by logging in.
Once connected, the user can start a new trip in MileageWise and then click the Waze icon in the upper right corner, and Waze will provide navigation assistance.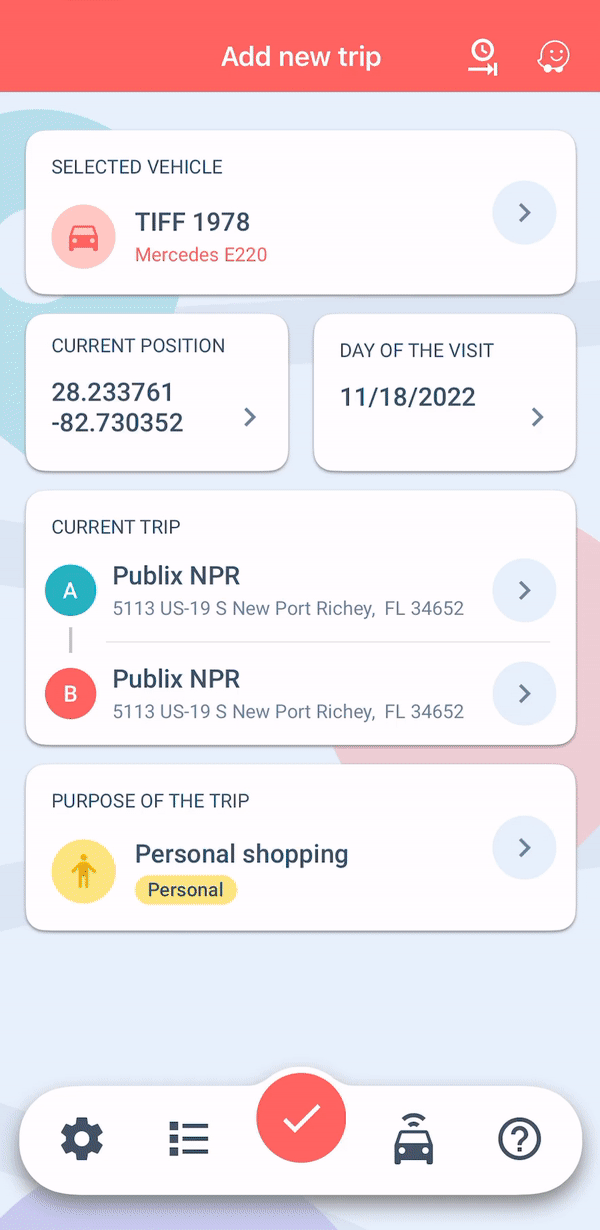 Eliminating the Need for Manual Data Entry
Upon arrival at the destination, Waze notifies MileageWise that the trip has ended, and MileageWise automatically records the mileage driven during the trip. The data is stored securely in the user's MileageWise account, where they can review and edit their mileage records. The user can also generate reports for reimbursement purposes, making the process of expense reporting easy and efficient.
Time-Saving Benefits of MileageWise's Waze Integration
The integration between MileageWise and Waze eliminates the need for manual data entry, providing a hassle-free way to keep track of mileage records. The process is accurate, ensuring that mileage data is recorded correctly. Additionally, the integration saves time for the user since they do not need to switch between different apps while driving.
Overall, the MileageWise integration with Waze is an efficient and convenient way to track mileage data, making it a valuable tool for individuals and businesses alike.
Conclusion: Navigate To Your Destination via Waze Inside MileageWise's Mileage Tracker App
In conclusion, while Waze is a great navigation app, it falls short when it comes to tracking your business mileage. This is where the MileageWise app comes in, with its integration with Waze navigation.
The combination of the two apps means you not only get accurate directions to your destination but also automatic tracking of your mileage data for business purposes.
Plus, MileageWise offers even more features and customization options than Waze Mileage Tracker, such as the Google Timeline importer, retrospective mileage log creator, AI Wizard, and Mileage Log Tax Preparation Service.
Download MileageWise's automatic mileage tracker app from Google Play or the App Store & try it for free for 14 days. No credit card is required!
Similar blog posts