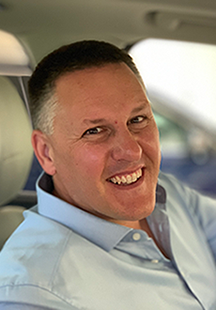 Akos Barazsy, CEO
[email protected]
Perfect mileage logs, Past and Present
MileageWise is an international organization serving 29159 customers with 36032 cars. Founded in 2001, the company's only focus is to help users easily create IRS-Proof mileage logs, for the present year and previous ones.
As mileage tracker apps are everywhere, and MileageWise's Mileage Tracker App knows everything other trackers know, the focus quickly shifted to providing solutions that no one else can: for example, we're the very first mileage logging company in the world to introduce Google Timeline Import, with which you can import your trips recorded by Google's Location History to our mileage logging software – also with an IRS-proof result.
MileageWise's Web Dashboard platform uses Artificial Intelligence and smart learning Algorithms to help users reconstruct their past mileage logs.
We packed 15 years' worth of experience working with 36032 cars into features such as our own AI Wizard Technology, which auto-populates former trips to fill in the gaps in mileage logs, as well as into the 70 Logical Conflicts Correcting Feature, which ensures that your mileage logs will be 100% IRS-proof. It only takes 7 minutes to complete 1 month's worth of mileage logs resulting in $1,000s in tax deduction.
The software suits both large corporations and small business owners, and with our own Mileage Log Tax Preparation Service, busy people with little time can outsource the task of keeping and/or creating mileage logs to our Mileage Log Experts.
Truly Friendly Customer Service
We at MileageWise are familiar with the international trend of Customer Service, and honestly, we are not impressed.
We have had to contact different companies' customer service departments from time to time, and with each call we found ourselves thinking, how can we make OUR customer service different, dare I say better?
When you are calling to get some support the last thing you want is to be on hold and listen to elevator music for hours at a time or have someone on the other line who can not even understand the problem you are trying to solve.
What is even worse – when you can not even find a customer service representative to call, you have a live chat option or you are instructed to send an email, things can be especially tedious and irritating. Who knows if they will ever respond to that email – what often ends up happening is that you simply engage in a back-and-forth which can be extremely frustrating.
In the end, you pay with your time. A lot.
We at MileageWise do not believe that is what customer service should be about. We believe it should be about our Customers. We always welcome your feedback about how we can make this experience the best it can be.
From the minute our mileage log expert picks up the phone, you are in the best hands, we will not leave your side until all your questions have been answered and all your problems have been resolved.
At the end of the day, we believe this is what separates us from the rest.
Our office:
MileageWise Inc.
677 N Washington Blvd #57 Sarasota, FL. 34236
EIN number:
37-1961234
Bank address:
TransferWise 19 W 24th Street New York NY, 10010 United States
Wire transfer number:
026073008
Account number:
822000172351
Routing number:
026073150
SWIFT/BIC code:
CMFGUS33
Meet the MileageWise Team