What do you want to find out?
Waze Integration
Navigate with Waze and Record your Drives simultaneously with MileageWise
Select your destination via the Add new trip screen, then click the Waze icon in the top right corner and you'll be ready to go!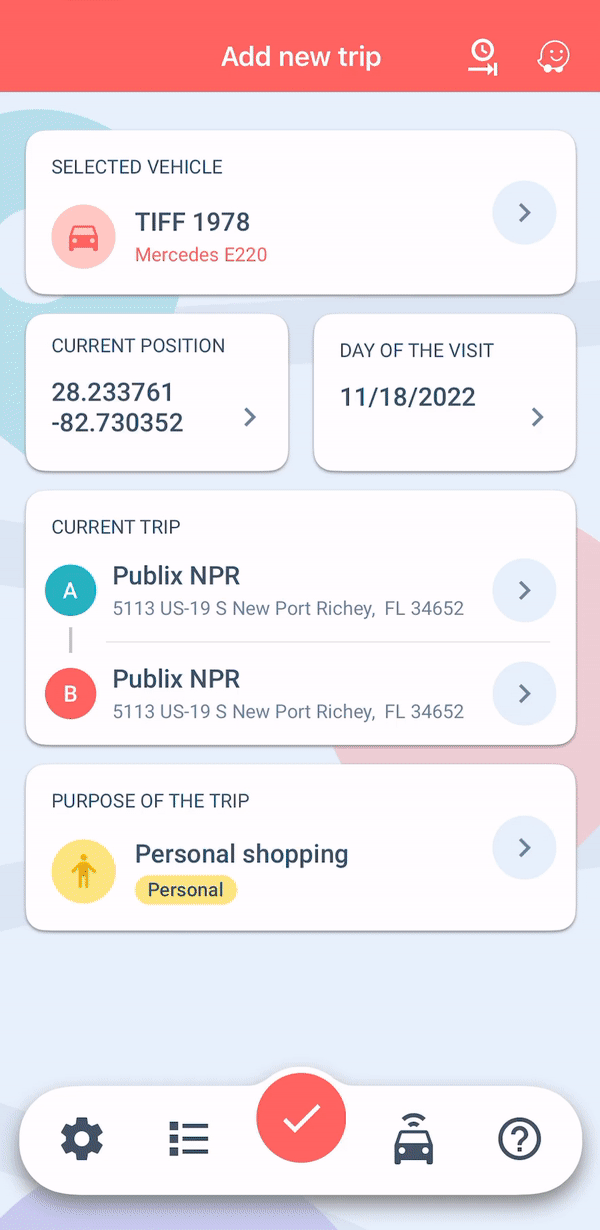 Upon arriving at your destination, Waze notifies MileageWise that the trip has ended, and MileageWise automatically records the mileage driven during the trip.
Click here to read more Advantages of MileageWise's Waze Integration for Accurate Mileage Tracking
Similar Help articles