Keep your mileage log on your phone!
Record your trips on the go manually or track them fully automatically with our iOS or Android mileage tracker app! At the end of the month, get an IRS-proof mileage log recommendation for your missing trips. This way your mileage log will meet every expectation.
The app will display your vehicles, headquarters/branches, clients/addresses, filling stations, and trip purposes already included in your web dashboard.
You can record your client or filling station with the touch of a button, and with our numerous auto-tracking features, most of the time you won't even need to do that. Simply leave your vehicle and start walking to your destination – our app recognizes your movement as a "fitness activity" and consequently logs your arrival point.
What makes this Mileage Tracker App unique?
Multiple recording modes: Your trips are automatically recorded with vehicle movement monitoring, Bluetooth monitoring, or Plug'N'Go monitoring functions
3+1 automatic trip recording modes: You can also specify when you want the app to record your trips (e.g. during working hours only)
With manual recording, you only need to record your trip when you arrive at a destination. This way the app doesn't drain your battery nor consume your data by constantly monitoring your route.
You're not constantly tracked by GPS even when automatically recording your trips, which complies with privacy law (trip distances are calculated by our servers in the background)
Automatic business and personal trip purpose classification since clients have default trip purposes (no annoying left-right swipes anymore)
Manage multiple cars in the app
Manage one car on multiple phones
If you previously added clients to your client list in your MileageWise dashboard, when visiting these clients the mileage tracker app will recognize them and save them automatically
Waze integration: You can plan a trip directly to your saved Clients at the touch of a button
Display companies near your current location so you can save them to your client list with the touch of a button
Insert addresses as the Client's names with a touch of a button
You can name your addresses
Company name and POI search for client recording
You can record any GPS points even without an address (even in the middle of the forest)
Record end-of-month odometer readings
Map view of Daily Trips
Built-in tutorial
There is no obligation to buy anything before trying MileageWise!
This is not just a standalone app, so you don't have to work on a small screen when editing your mileage log, you can do the rest on your computer in the web dashboard. Such as getting a mileage log recommendation with the help of our AI Wizard technology for your forgotten trips or checking and correcting 70 logical conflicts in your mileage log before printing it out
MileageWise Mileage Tracker App Help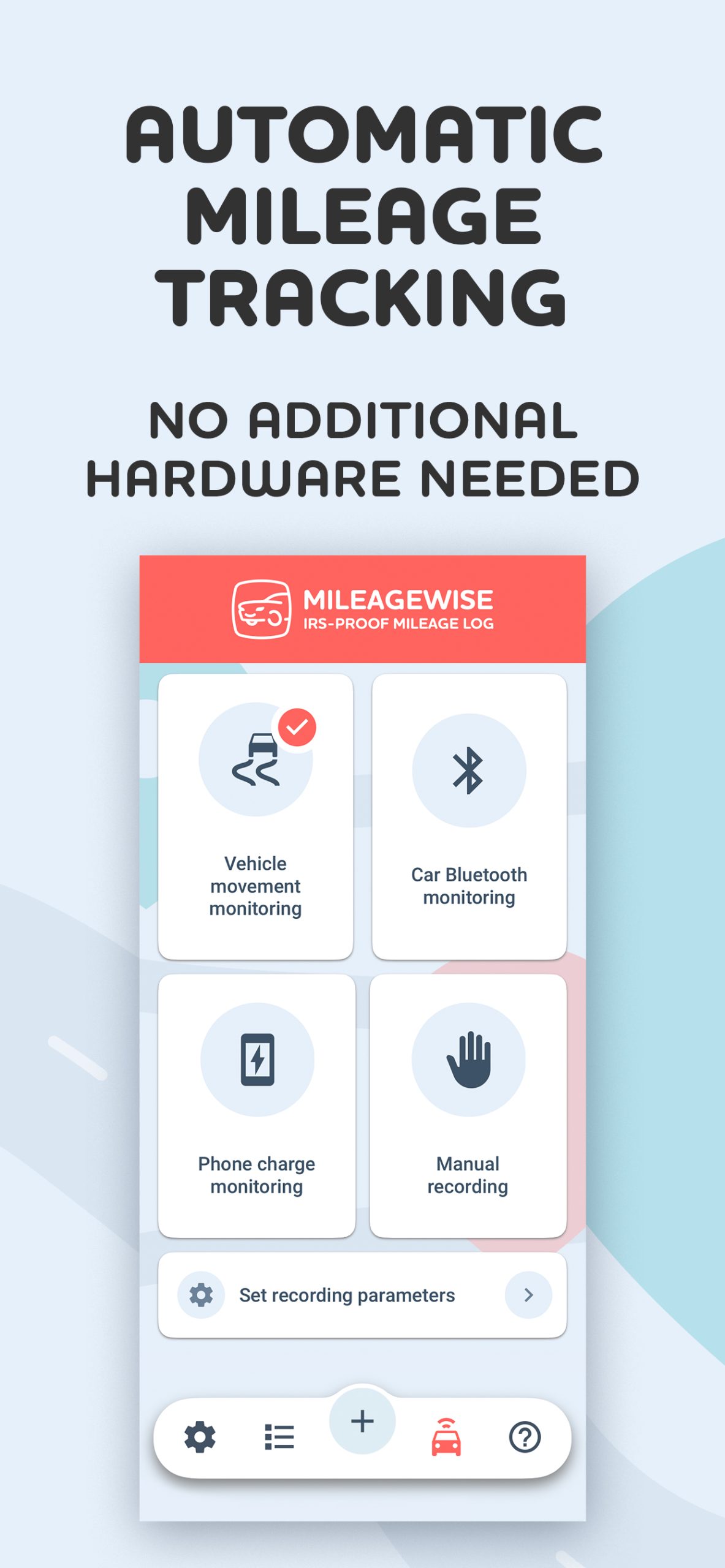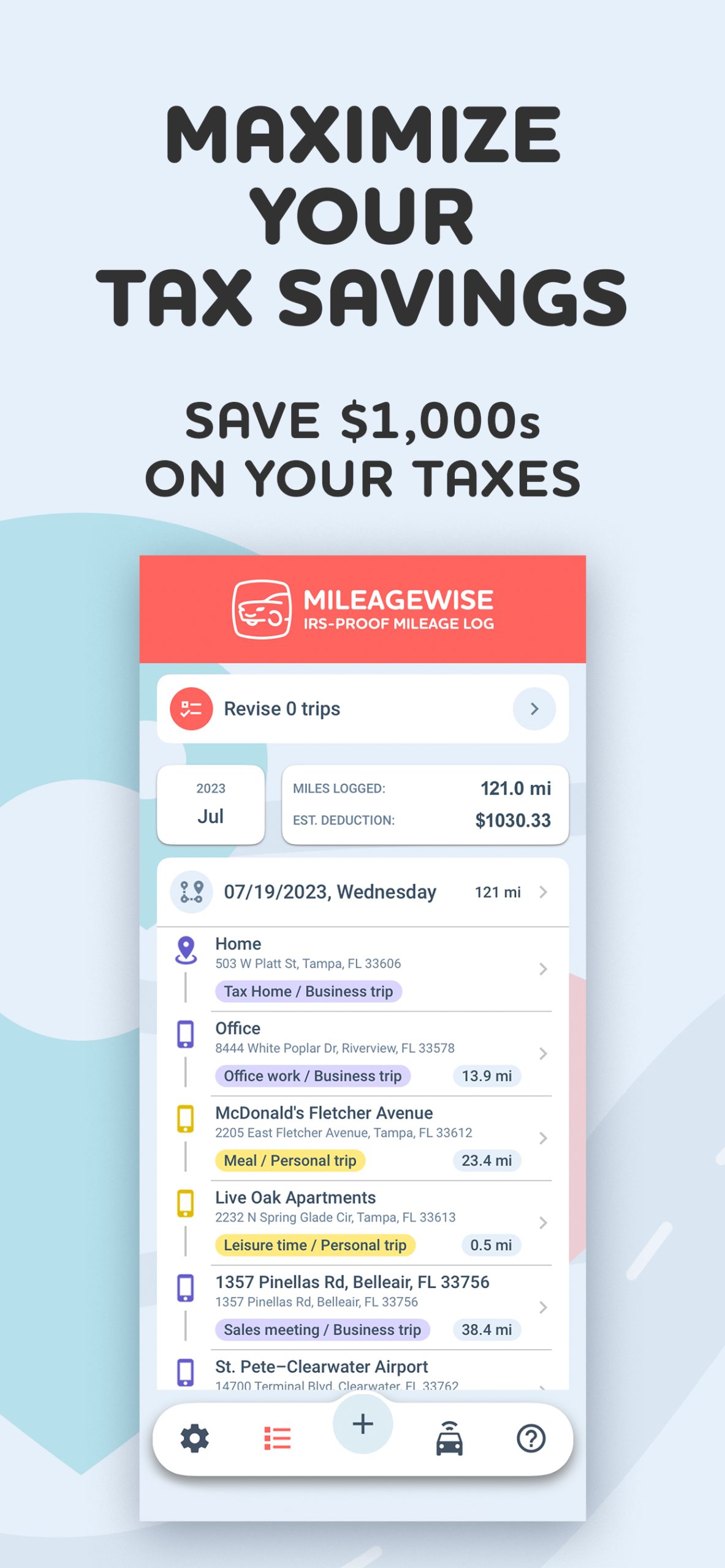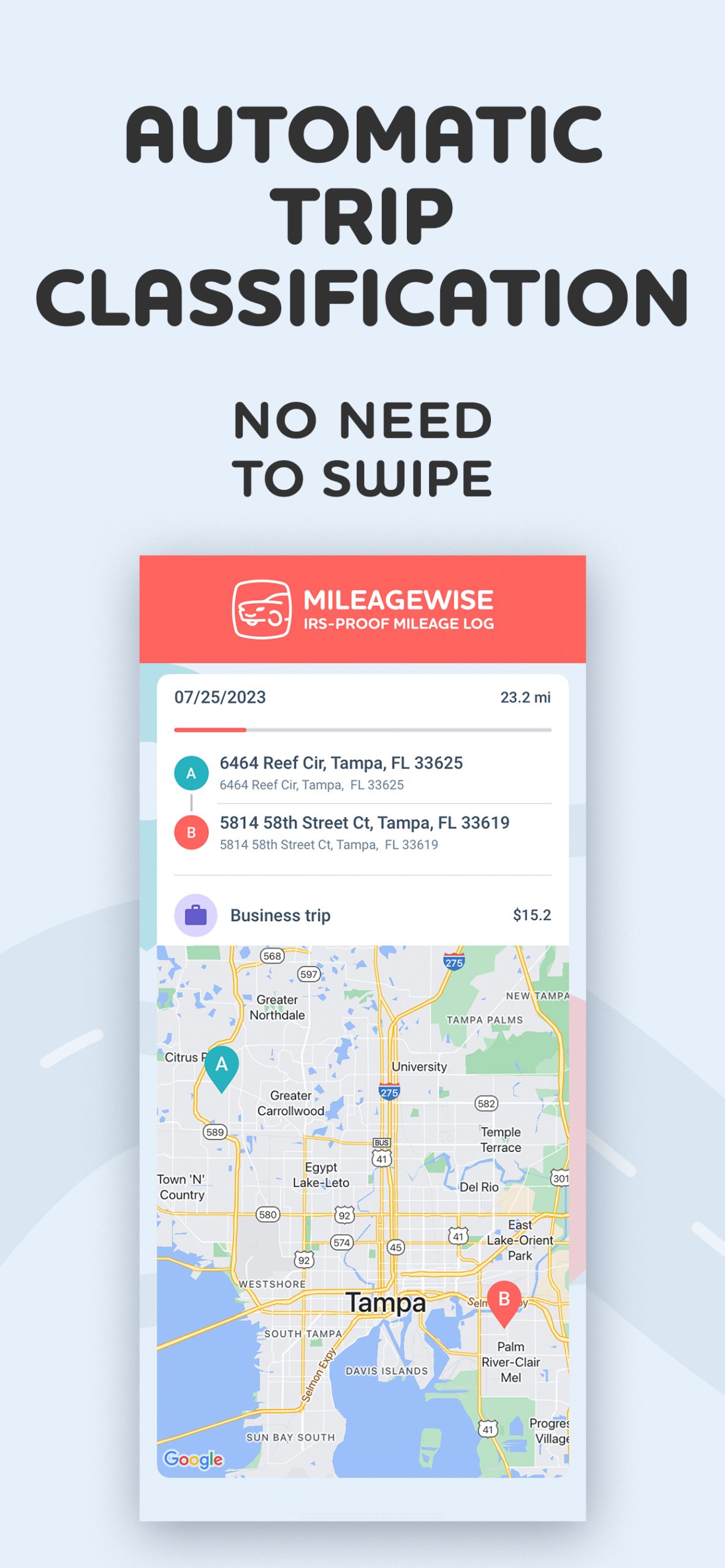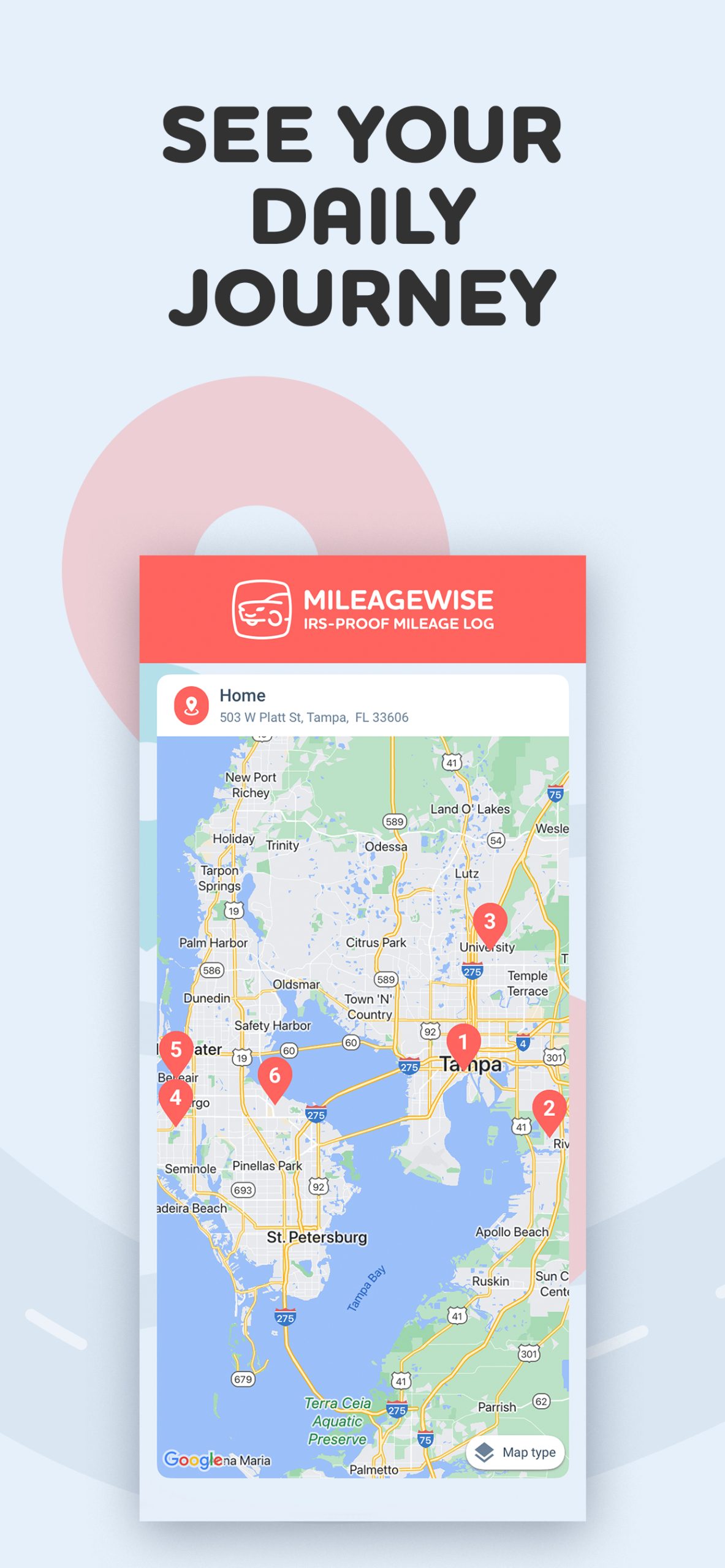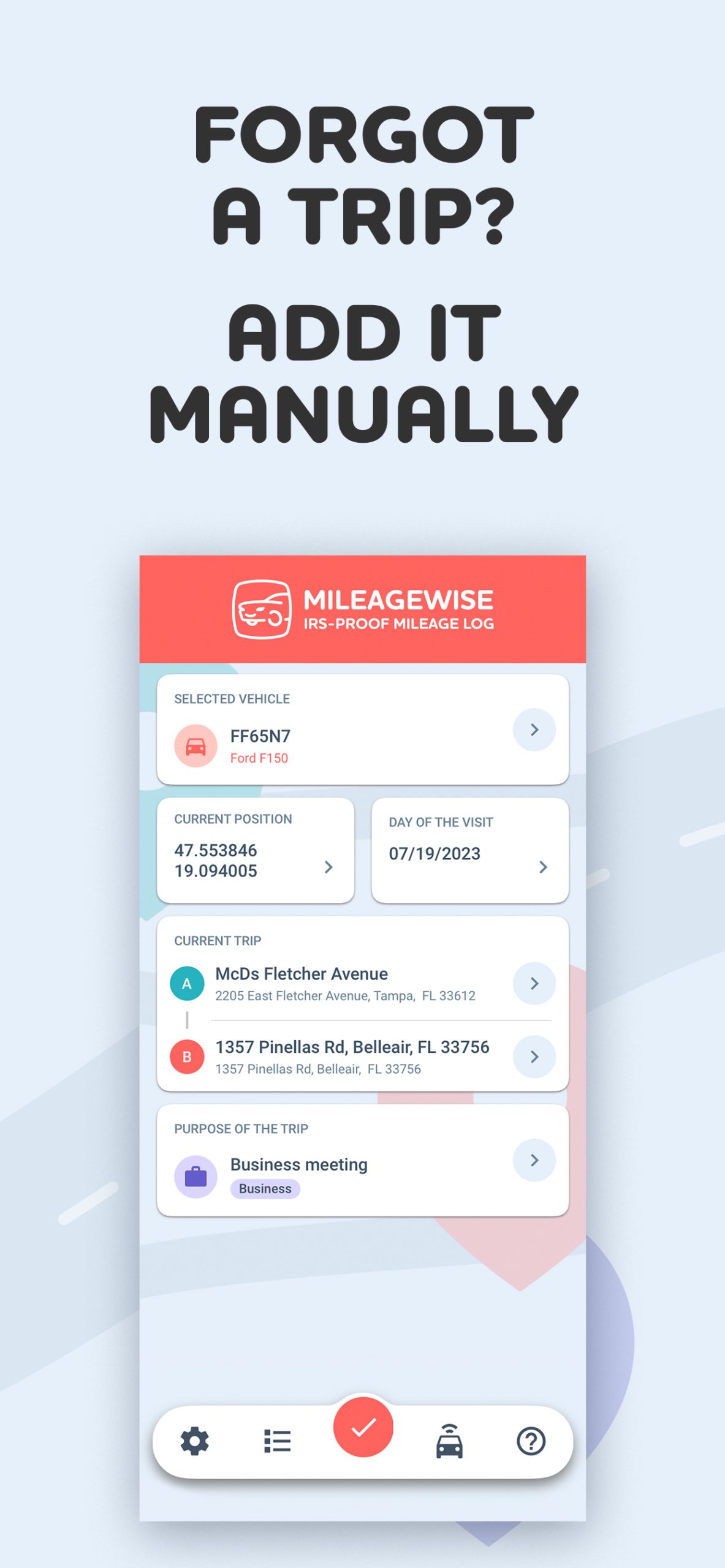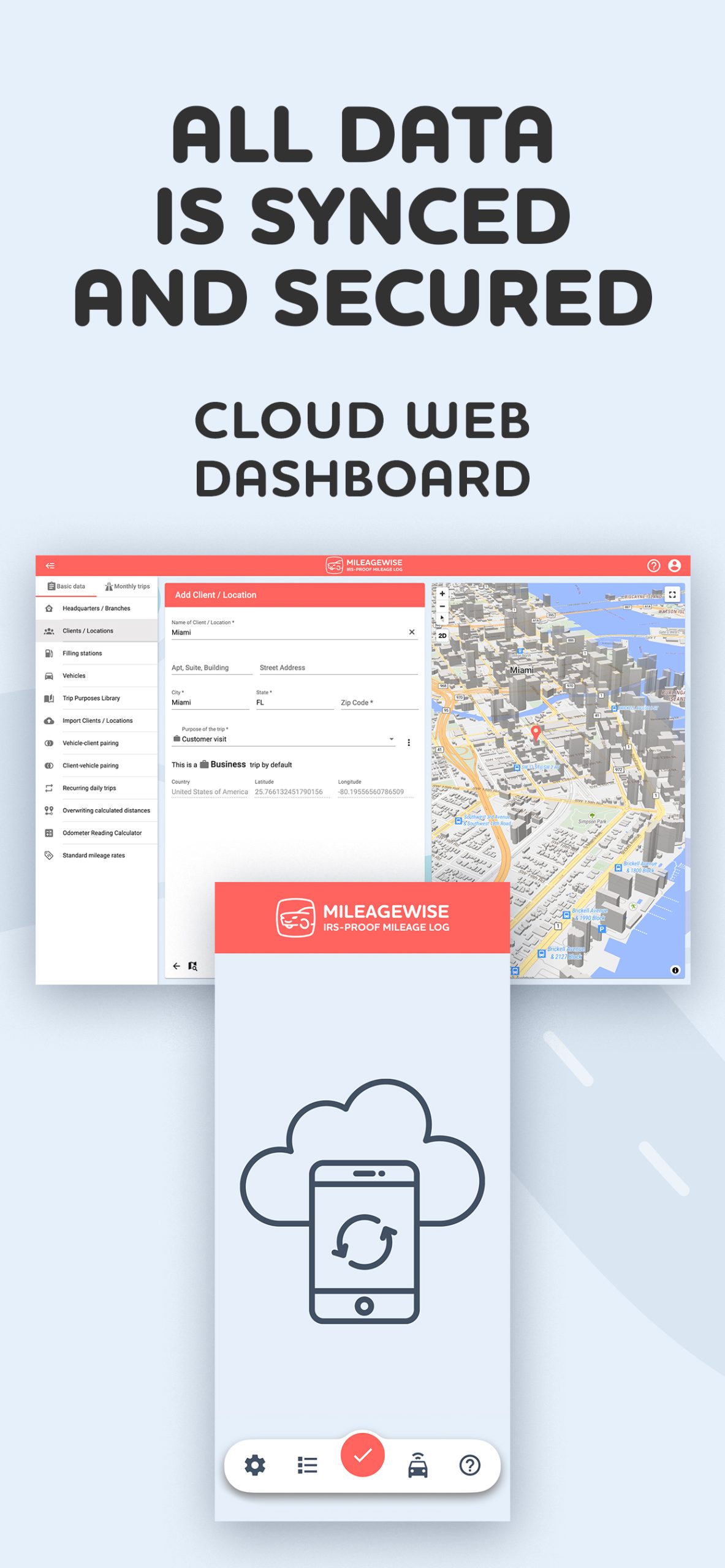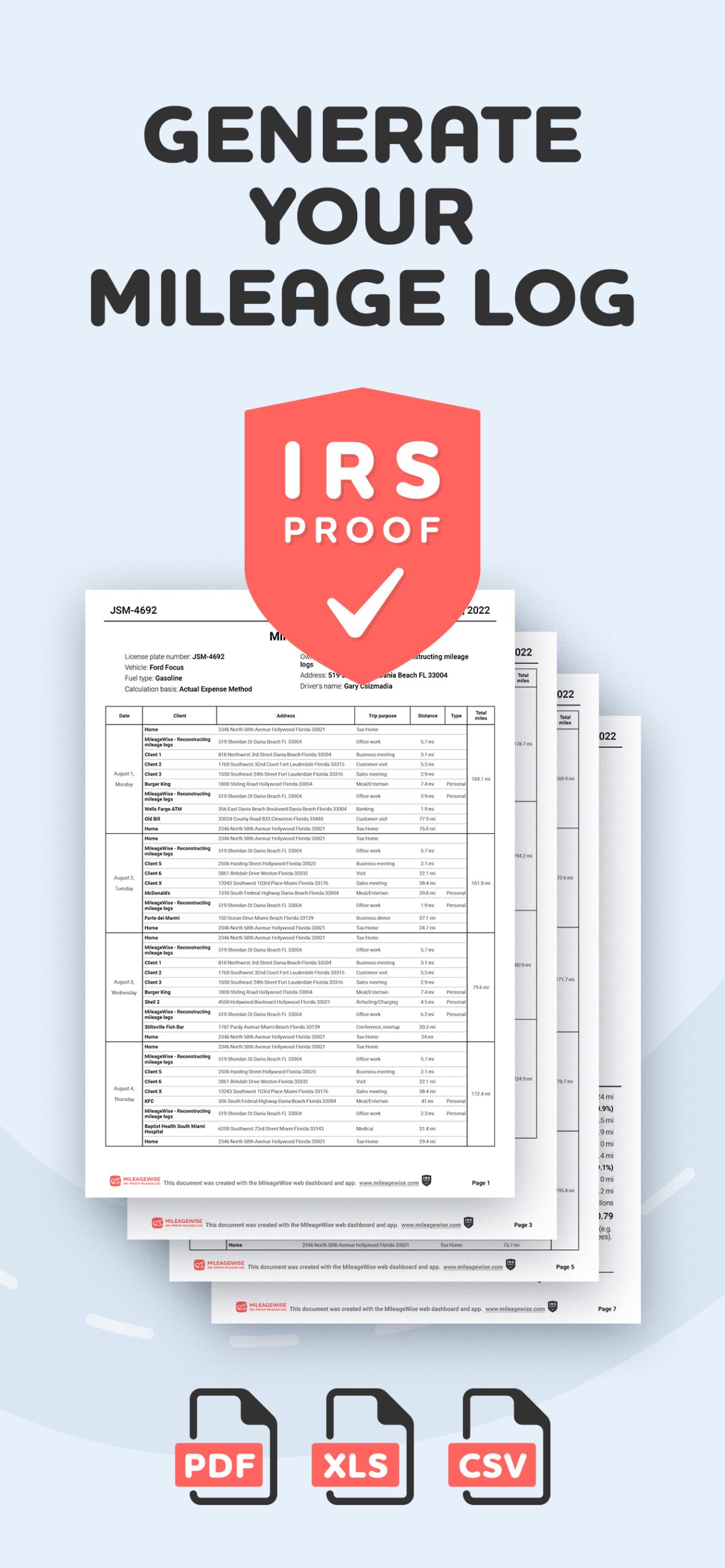 />