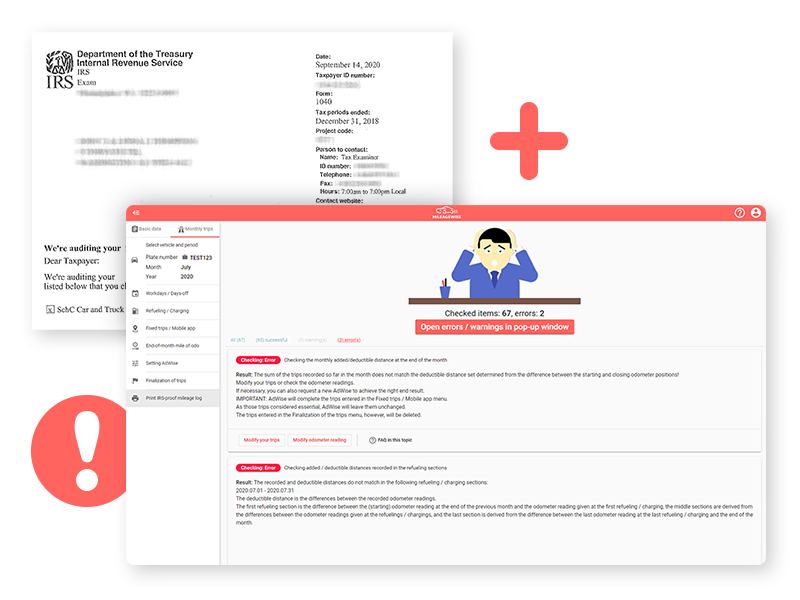 Too Much to Do, Too Little Time
Are you being audited by the IRS for mileage? Are they asking for additional documentation? Would your mileage logs stand up to an IRS audit if you were to create them? Would you rather trust our experts to create IRS-proof mileage logs for you?
The Devil is In The Details
Traditional mileage tracker apps/software packages/Excel or Google Sheets files/ templates/samples can't help you in this situation. Handing in mileage logs with gaps may result in a fine worth 50% of your yearly income.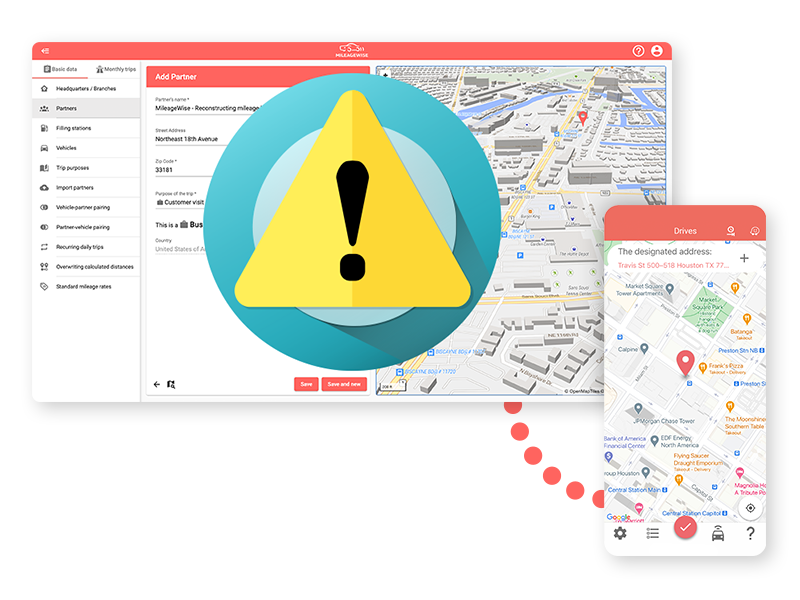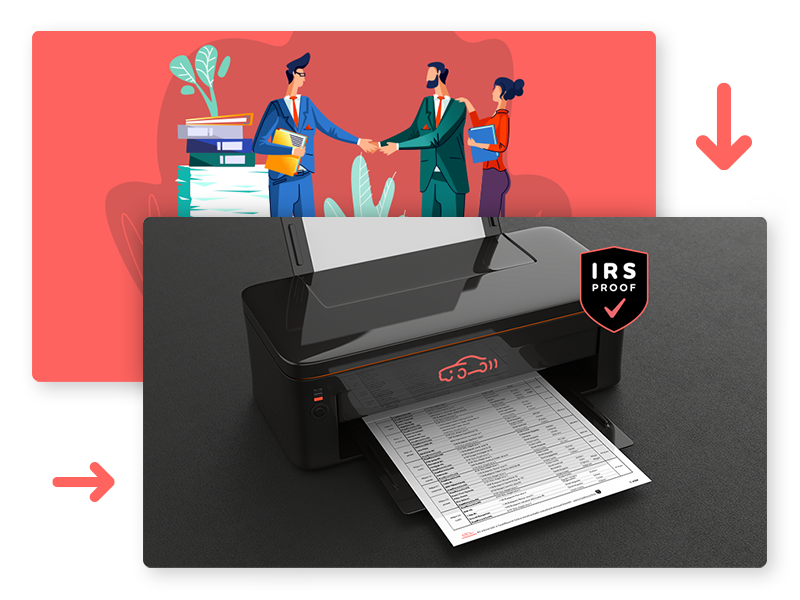 Sit Back and Relax
Collect the data you've got (like trips, client locations, mileages on Google Timeline in a JSON file), and our mileage log experts will put your mileage logs together with the help of our software which checks and corrects 70 logical conflicts to ensure they are IRS-proof.
"Does the IRS approve of it?"
It's the same as handing over managing your mileage logs to your accountant. Our outsourcing service will provide you with mileage log drafts (similar to your tax return drafts). You can review and print them when you are 100% satisfied.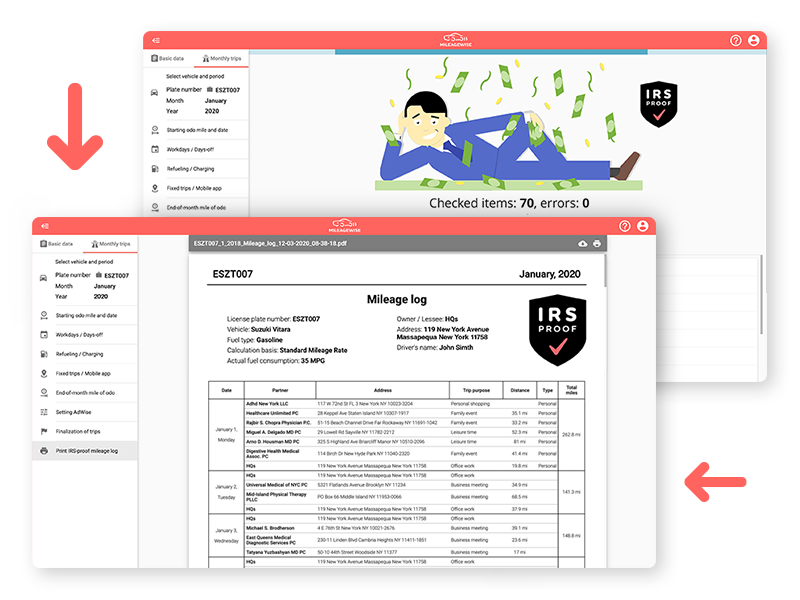 By clicking on the Submit button, you agree to our Terms of Service and Privacy Policy.