Millions of people use Google Maps every day to find out how to get from A to B. If your Google account's location history is turned on, Google collects your trips automatically in Google Timeline. But is it a legit way to track your miles?
Google Maps Timeline promises to provide a free way of trip tracking. Most people, however, will soon realize that they have to put a lot of extra work, time, and energy into the process by editing their trips in Excel later if they want a legal document or an expense report at the end of each month.
Can one use Google Maps to make mileage logs for taxes?
Google Timeline shows you what places you've visited or taken based on your location history, but you can also manually record places you've visited directly in the timeline. This seems a good enough method for tracking your trips if you have to keep a mileage log, as you don't have to remember at the end of the day where you went and you don't even have to calculate the distances.
However, a mileage log created with the help of Google Timeline also has technical and legal pitfalls, which means if you want a legal and IRS-Proof end result, you have to put a lot of extra work into your mileage logs.
In this article, we will tell you exactly how how to use Google Maps to make a mileage log for taxes, or rather, how you can use your Google Timeline data to create a flawless, fully IRS-compliant mileage log.
First, let's take a look at why it's technically a bad idea to rely solely on Google Maps & Timeline when it comes to mileage logging.
Technical deficiencies
Location history and positioning must be turned on at all times, which drains your phone's battery very quickly.
There's no such thing as a dedicated Google Maps mileage tracker: in most cases, Google won't make a difference between trips taken by car, bus, bike, or on foot.
If location history had not been turned on in previous periods, you will not be able to retrospectively backtrack and recreate your mileage log.
The Google Timeline app is device-specific: it uses your phone's GPS data, the accuracy and availability of which may vary from device to device. For example, in a tunnel, or in a garage, the signal may be interrupted.
The places you visit may not be shown with the right address details. You may need to merge or even separate trips, which again, means extra work.
Google cannot calculate mileage rates or reimbursement rates, which makes you have to calculate them separately.
You need to identify and name your clients.
You need to categorize your trips as personal or business.
You must assign a trip purpose to each trip.
You must provide the location, time, amount of fuel, price,
As well as odometer readings.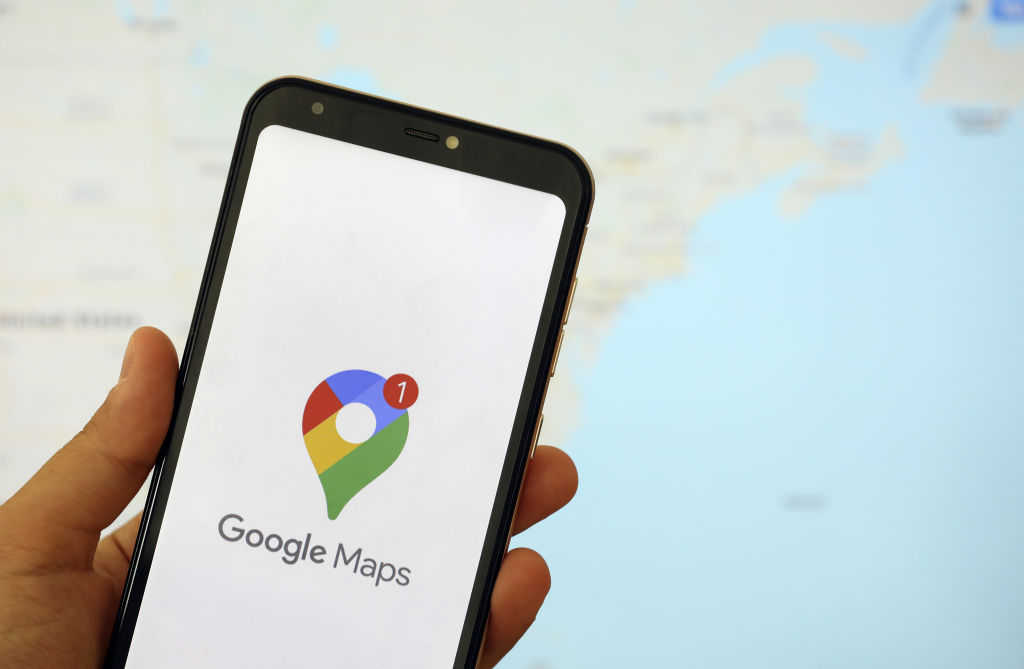 Drivers soon realize that Google Maps by itself is not enough. – One must have a mile counter app to track miles.
More and more people contact us with the fact that their Google Timeline and Excel mileage logs involve too much extra touch-up work and a lot of hassle, so they are looking for a simpler solution.
Mileage log from a Google Timeline file (via Google Takeout)
If you've used Google Timeline to track your miles, there is a great solution to export your location history files via Google's own data exporting product, Google Takeout. We're going to show you how:
1. Open Google Takeout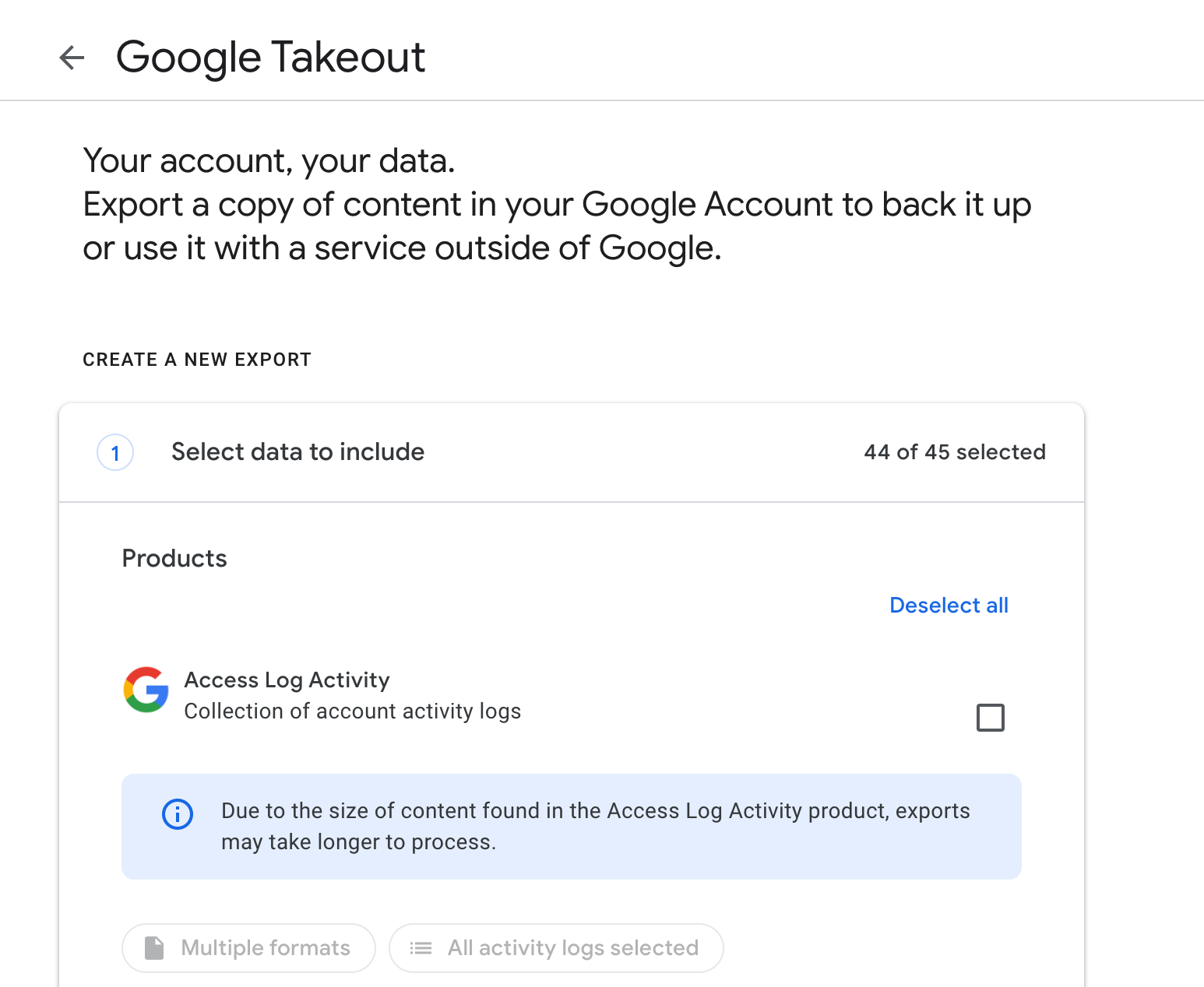 2. Find and Select Location History

3. Select JSON File Format to Export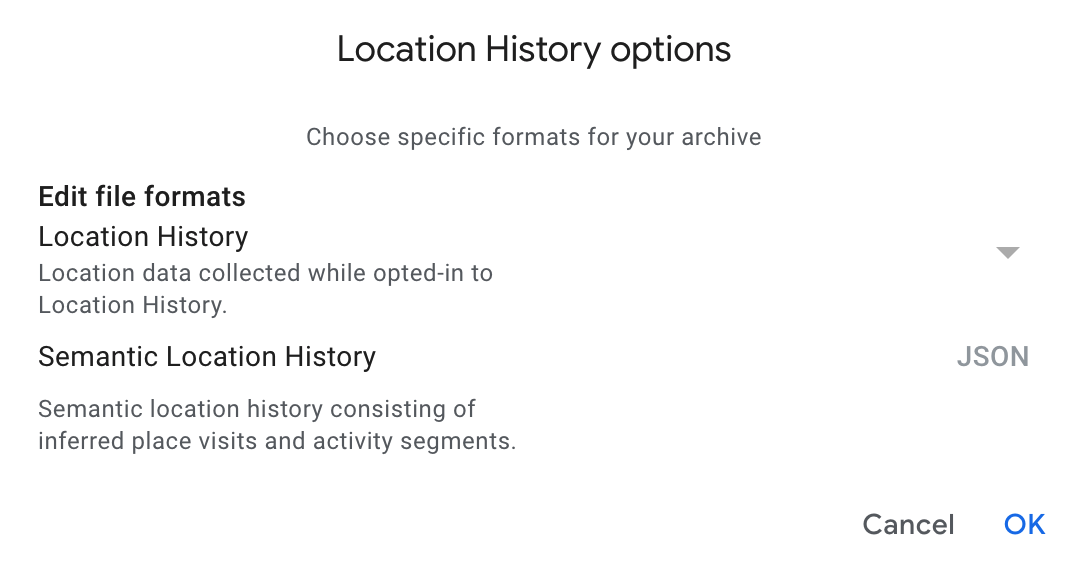 4. Choose a file type to compress (we recommend a ZIP file), export frequency, and destination on your computer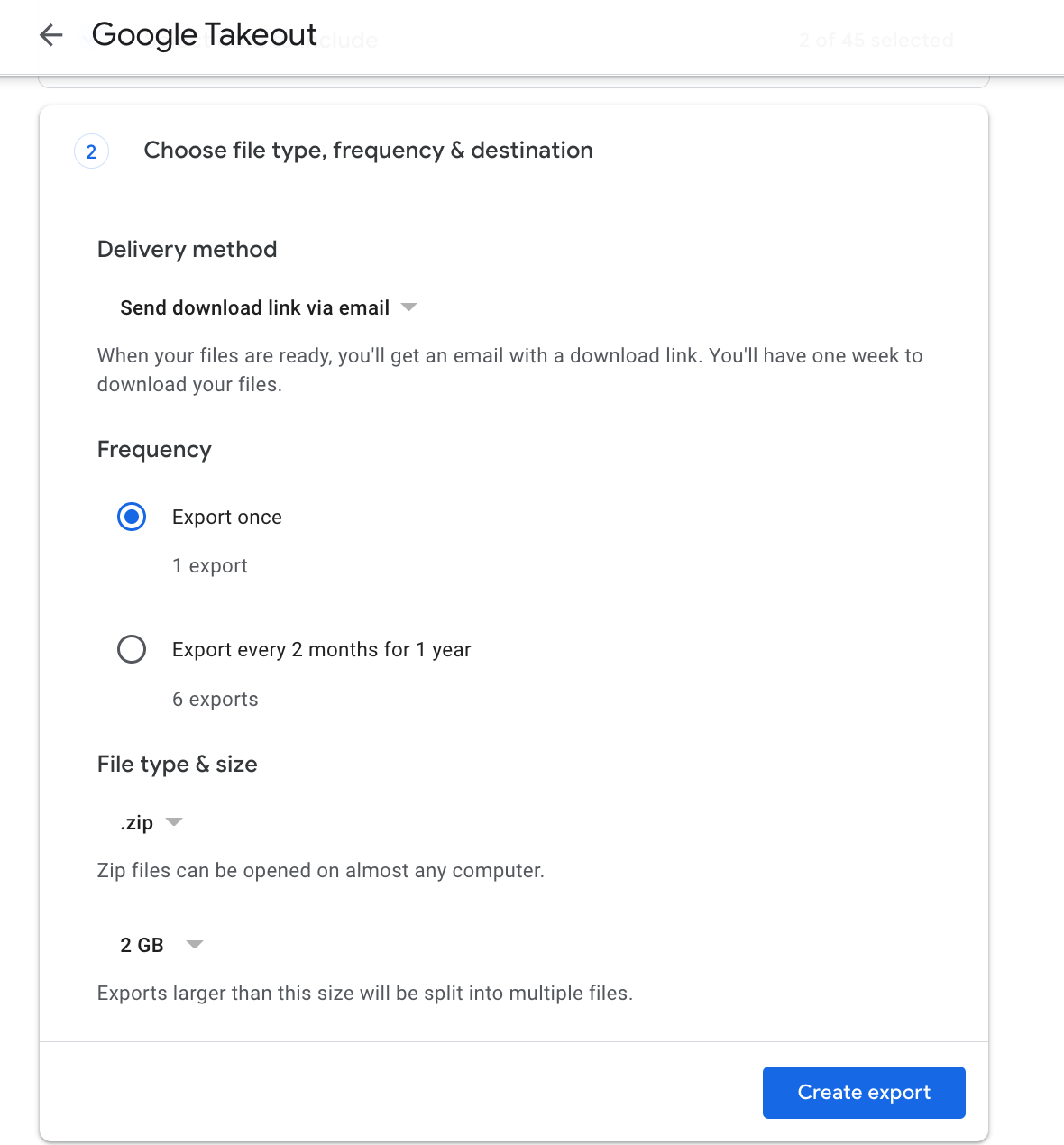 5. MileageWise's Outsource Service will help you create an IRS-Proof Mileage Log from your exported Google file
After you've exported your file from Google Takeout, our Mileage Log Experts will help you import it into MileageWise. Once it's imported, you'll be able to edit your trips and print your IRS-proof Mileage Log.
Our professional Mileage Expert Team can also help you in any step throughout the whole process as part of the service, but either way, you can be sure that your Mileage Log is 100% IRS-compliant.
For the future: Why use MileageWise's Mileage Tracker App instead of Google Timeline?
3+1 ways to record your trips automatically
With the convenience of automatic mileage logging, you can create accurate and IRS-proof mileage logs with the MileageWise Web Dashboard and Mileage Tracker App!
It's far more advanced than GPS tracking
The automatic recording of the MileageWise Mileage Tracker does not continuously use the GPS of your device, it only records the arrivals that are needed for your mileage log.
It doesn't drain your phone's battery and data, and you're not constantly monitored. You can also record your refueling and end-of-month mileage in the mobile app.
Having a mileage tracker app saves you time, energy & money!
At the end of the month, all you have to do is enter the names of the recently visited and recorded clients, and the automatic categorization and assignment of trip purposes will be done for you.
You can add or modify your recorded trips on your computer as needed, and then print your IRS-Proof mileage log.
AI-based trip recommendation gives you extra miles
With the help of the intelligent AdWise feature, you can easily make up for your missing mileage logs!
Free mileage tracker app
Try MileageWise with full features and no credit card for 14 days and see if you like it – we're confident that you will! 🙂
Similar blog posts