Does piecing together your clients' mileage logs feel like torture? Reconstructing trips from ad-hoc documents (like in the case of an IRS audit) is like trying to fulfill Mission Impossible. Not to mention, trying to meet their expectations: absurd amounts of deduction claims without any actual evidence.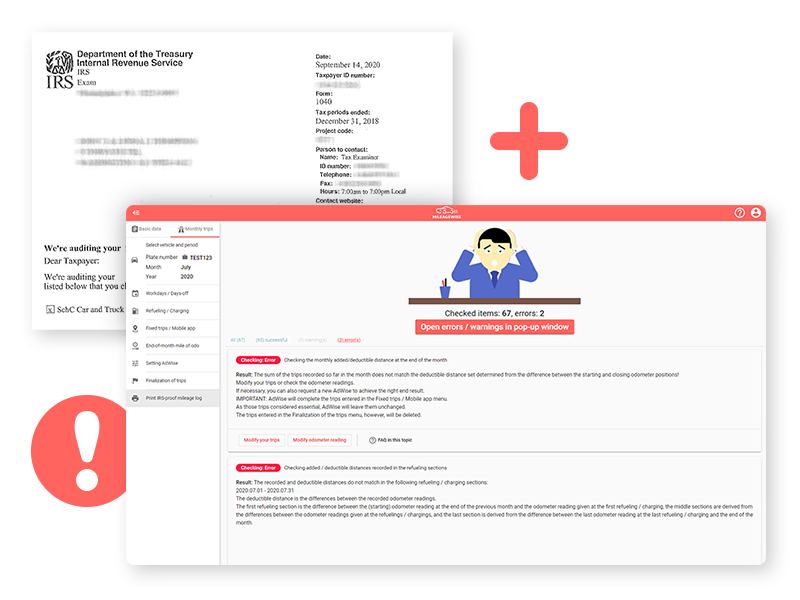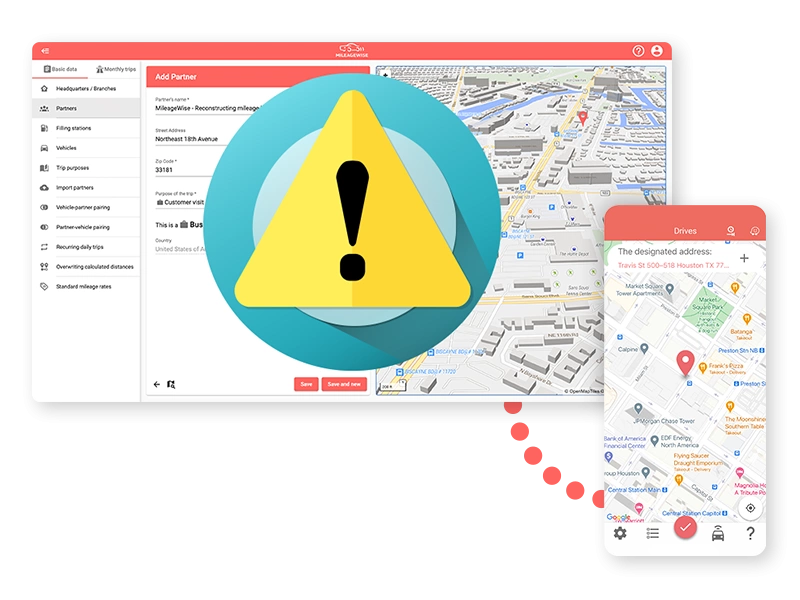 DOABLE, BUT AT WHAT COST?
Keeping your clients' mileage logs on paper or with traditional mileage logging software/Excel sheets/templates/samples can take up a tremendous amount of your time for a task that your clients often consider a self-evident part of your job. No extra compensation. Not to mention, working based on information received from another person always holds the possibility of errors and an IRS audit.
TEAMWORK MAKES THE DREAM WORK
Your clients can track their trips on the go with our Mileage Tracker App and/or use our Web Dashboard platform, which is shareable with you so you can follow, review, and print their mileage log at the end of the month. No more begging for mileage documents. Plus, you can reconstruct their past logs with the help of the AI Wizard feature making supporting retrospective mileage claims possible.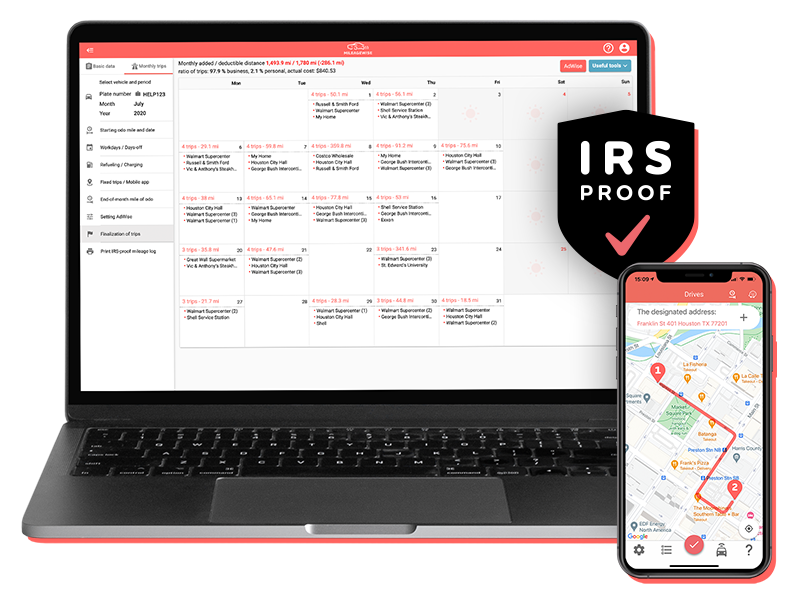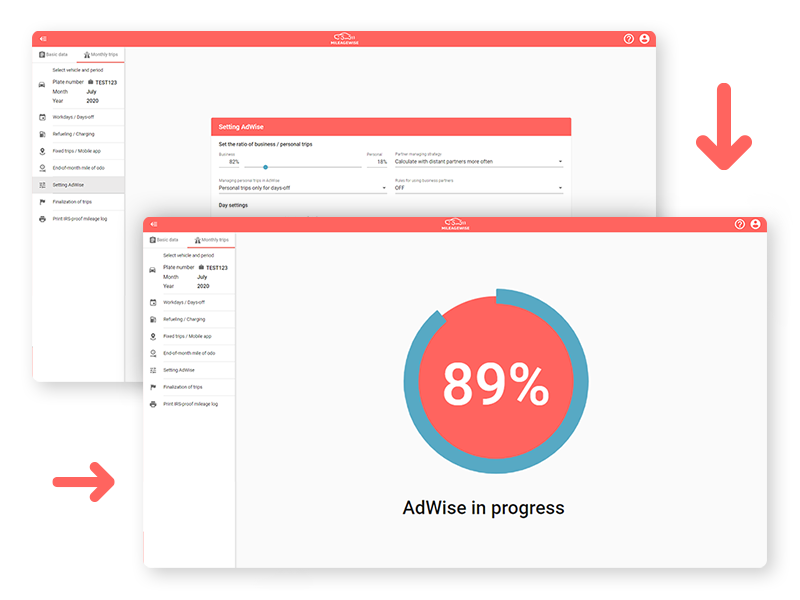 MILEAGEWISE FOR PEACE OF MIND
We designed our software with the sole purpose of guaranteeing IRS-proof results and a stress-free mileage logging experience, The built-in IRS auditor checks and corrects 70 logical conflicts before printing. The AI Wizard technology will give you recommendations for your missing trips. Just set a few details and MileageWise will fill in the gaps in your IRS-Proof mileage logs quickly.
TOO MANY CLIENTS, TOO LITTLE TIME?
If you have too many clients and not enough time to do their mileage logs, outsource the entire task to the experts at MileageWise. Our team will prepare your clients' ongoing & retrospective IRS-proof mileage logs, which we will pass over to you each month – meaning less stress and more time for you.