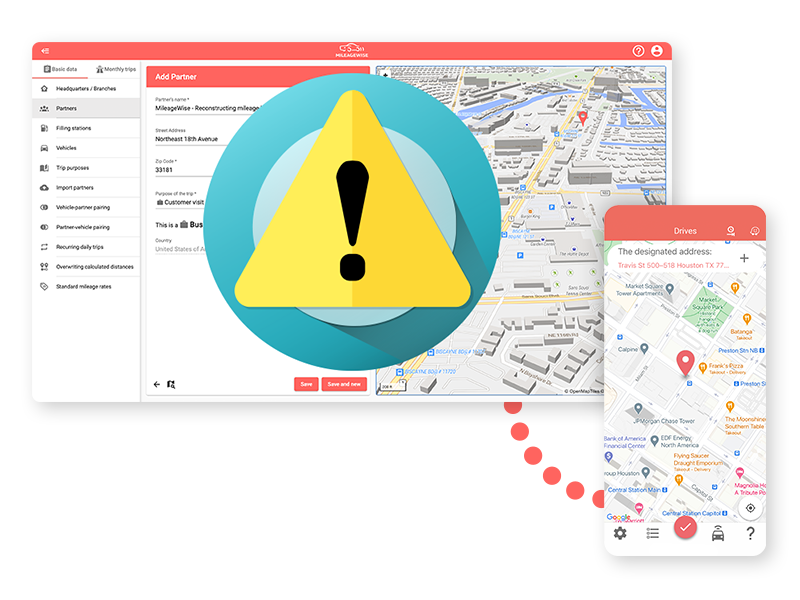 Contradictions in your mileage logs?
Do the trips in your mileage logs match the data available to the IRS? The IRS can request all of your business data: refueling receipts, business expense reports, odometer readings recorded at the mechanic or during safety inspections, traffic cams, tolls, parking fees, etc. A "homemade" mileage log won't fly under the radar.
Excel is not enough anymore
The contradictions mentioned above are easily spotted by even beginner IRS auditors. What would happen in the case of a thorough investigation? Handing in mileage logs with contradictions can result in a fine worth 50% of your yearly income!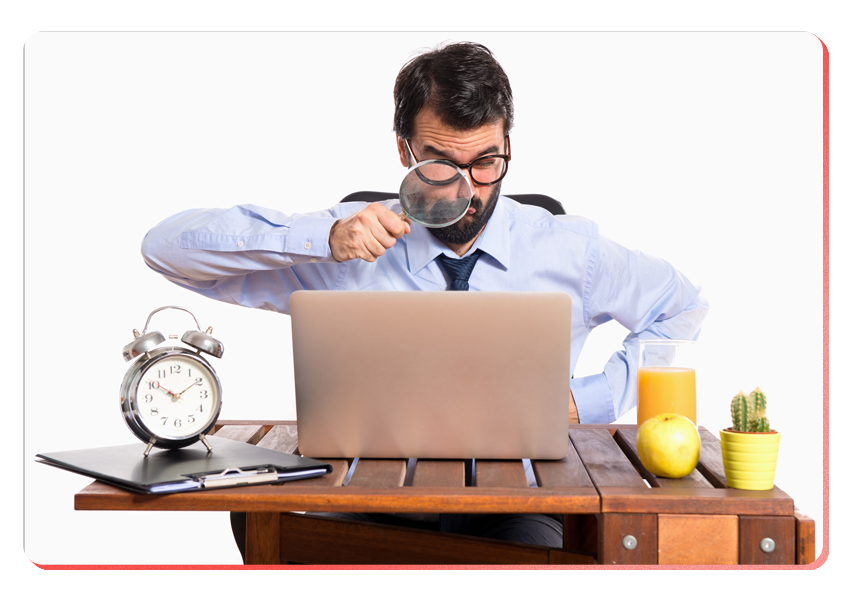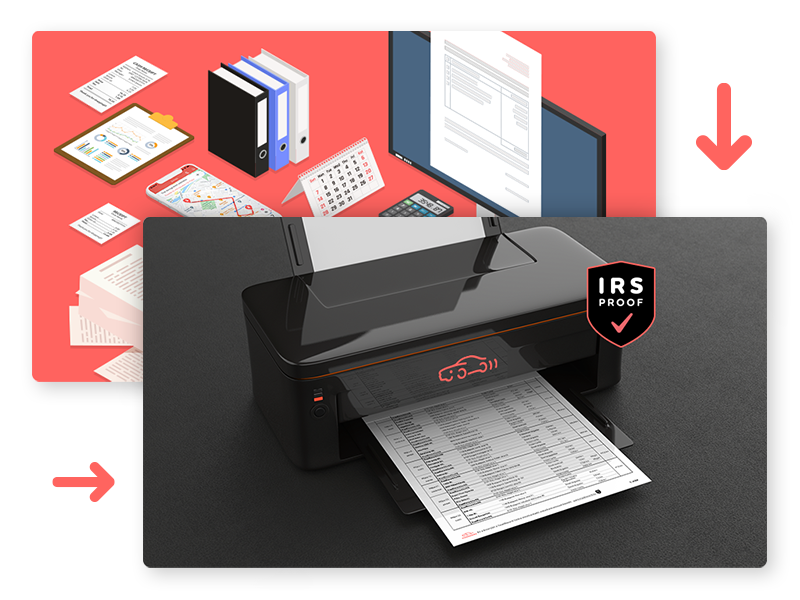 Don't miss out on claiming $12,000
Add the data that the IRS might have access to and with our AI-based AdWise technology, we provide you with recommendations for your missing trips. Just set a few parameters and MileageWise will auto-populate your former trips to fill in the gaps while the software investigates 70 logical conflicts before printing to ensure your mileage logs are IRS-proof!
"ARE MILEAGEWISE LOGS IRS-PROOF?"
We have packed our 15 years and 20856 vehicles' worth of experience into this software to provide you with the fastest and most stress-free mileage logging experience ever. We ensure that your mileage logs are all state-of-the-art and IRS-proof!