Calculate how much money you can get back with IRS-Proof mileage logs:
uneasy about mileage logs?
Did you not realize that you had to keep mileage logs, but you need them NOW? You don't know where to start and what to use? You've used an app/Excel file/template/sample but you're not sure that the results are complete and IRS-Proof? Do you want to claim back more? Did you submit your mileage logs but now you need to correct them?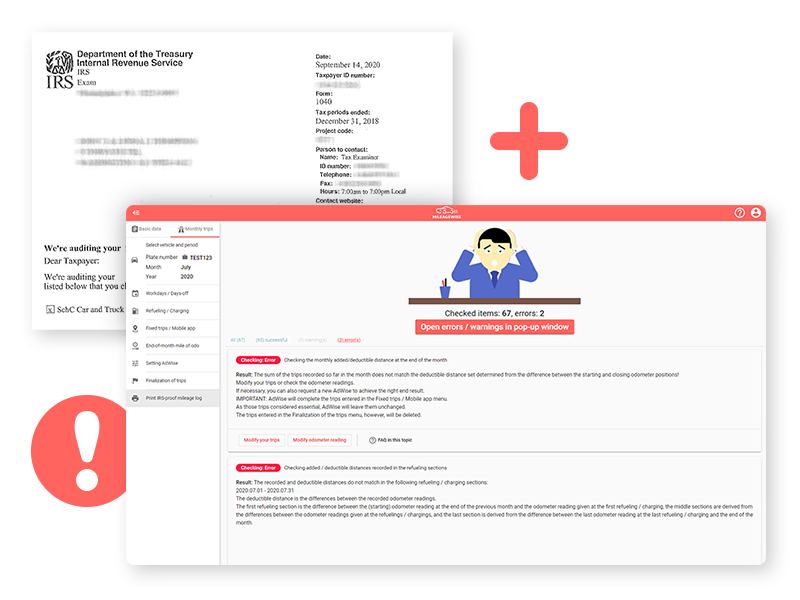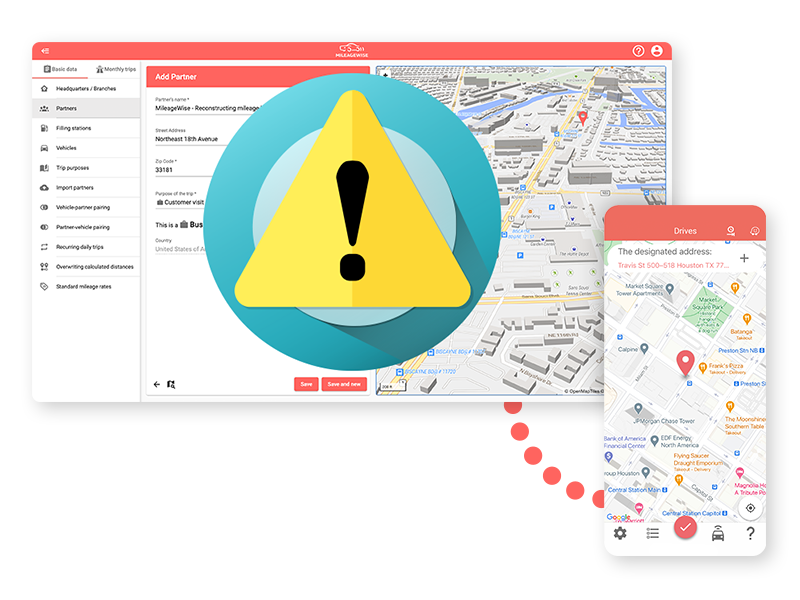 Out with the old, in with the new
Keeping paper-based logs or other more traditional methods can take you as much as 5 hours a month. Not to mention – the IRS can request ALL of your business data: business expense reports, traffic cams, tolls, fees, etc. If these documents don't match your mileage logs, an IRS Fine can hit you really hard, costing as much as 50% of your Yearly Income!
Choose the wisest solution
Track your trips with our mileage tracker app and use the web dashboard at the end of the month where the built-in IRS auditor checks and corrects 70 logical conflicts. Just set a few parameters for mileage recovery and our AI-based AdWise technology will fill in the gaps for an IRS-Proof result.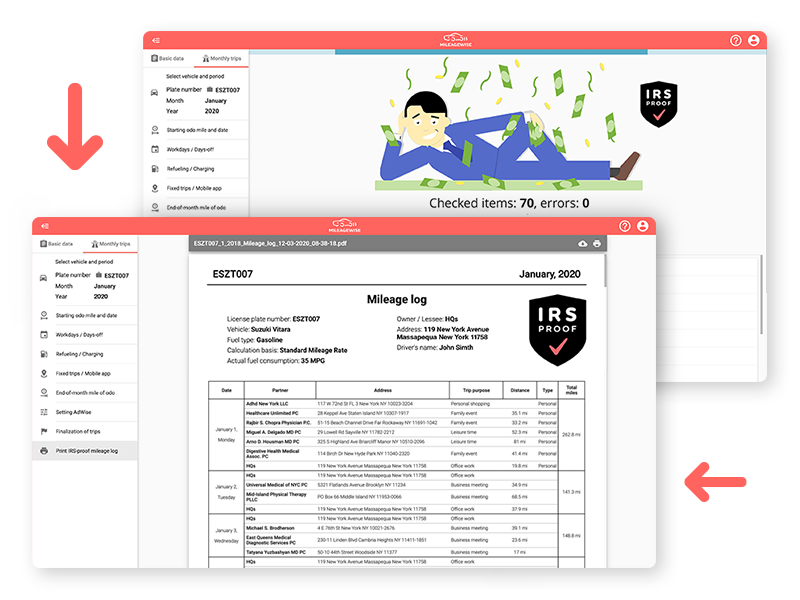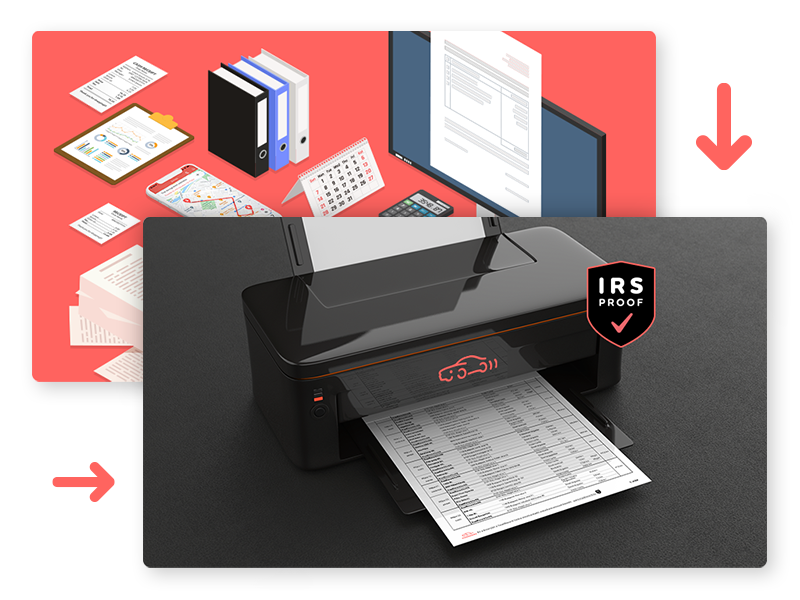 "Great, but Sounds expensive..."
Take advantage of our 14-day Free Trial period, and try ALL of our unique features! You will see for yourself that by creating IRS-proof mileage logs in 7 minutes/month and saving yourself from the consequences of inaccurate mileage logs, MileageWise becomes the cheapest solution on the mileage log market.