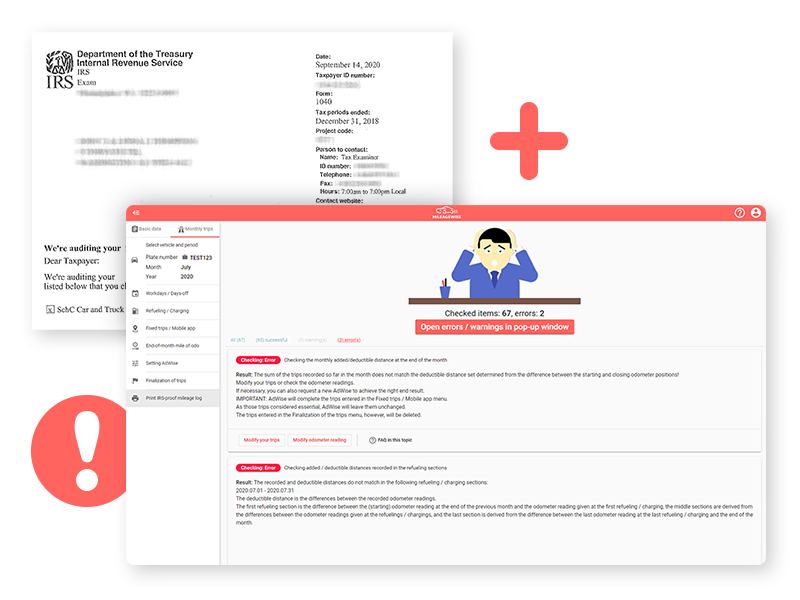 TOO MUCH TO DO, TOO LITTLE TIME
Are you being audited by the IRS for mileage? Are they asking for additional documentation? Would your mileage logs stand up to an IRS audit if you were to create them? If you're unsure, you're better off having our experts create IRS-Proof mileage logs for you.
THE DEVIL IS IN THE DETAILS
Traditional mileage tracker apps/software packages/Excel or Google Sheets files/ templates/samples can't help you fix your mileage log for a prior year. Handing in mileage logs with gaps may result in a fine worth 50% of your yearly income.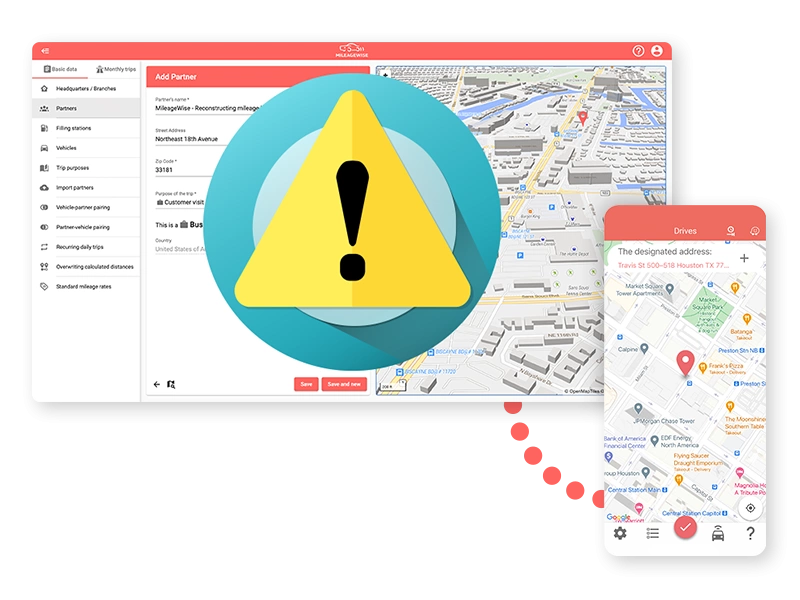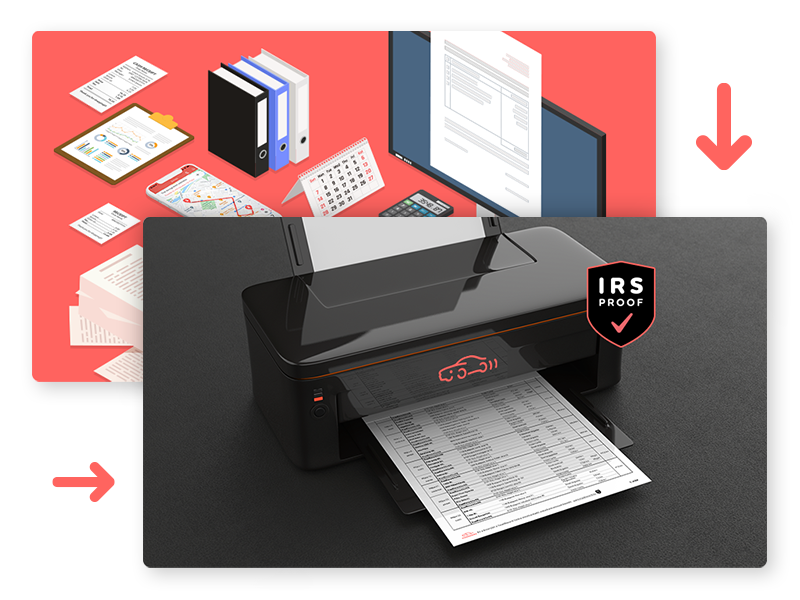 Collect the data you've got (e.g. trips or client locations from Google Timeline in a JSON file), and our mileage log experts will put your mileage logs together with the help of our software, which checks and corrects 70 logical conflicts in your mileage log to make sure it's IRS-Proof.
"DOES THE IRS APPROVE OF IT?"
It's like outsourcing the management of your mileage logs to your accountant – but we're far more seasoned since that's what we do 24/7. Our Mileage Log Tax Preparation Service will provide you with mileage log drafts (similar to your tax return drafts). Review & print them when you are 100% satisfied.