What do you want to find out?
Mass client name modification
Use this tool to name all of your unnamed clients/addresses at once.
Navigate to Monthly trips > Trips > Useful tools in the top right corner, and select Mass Client name modification.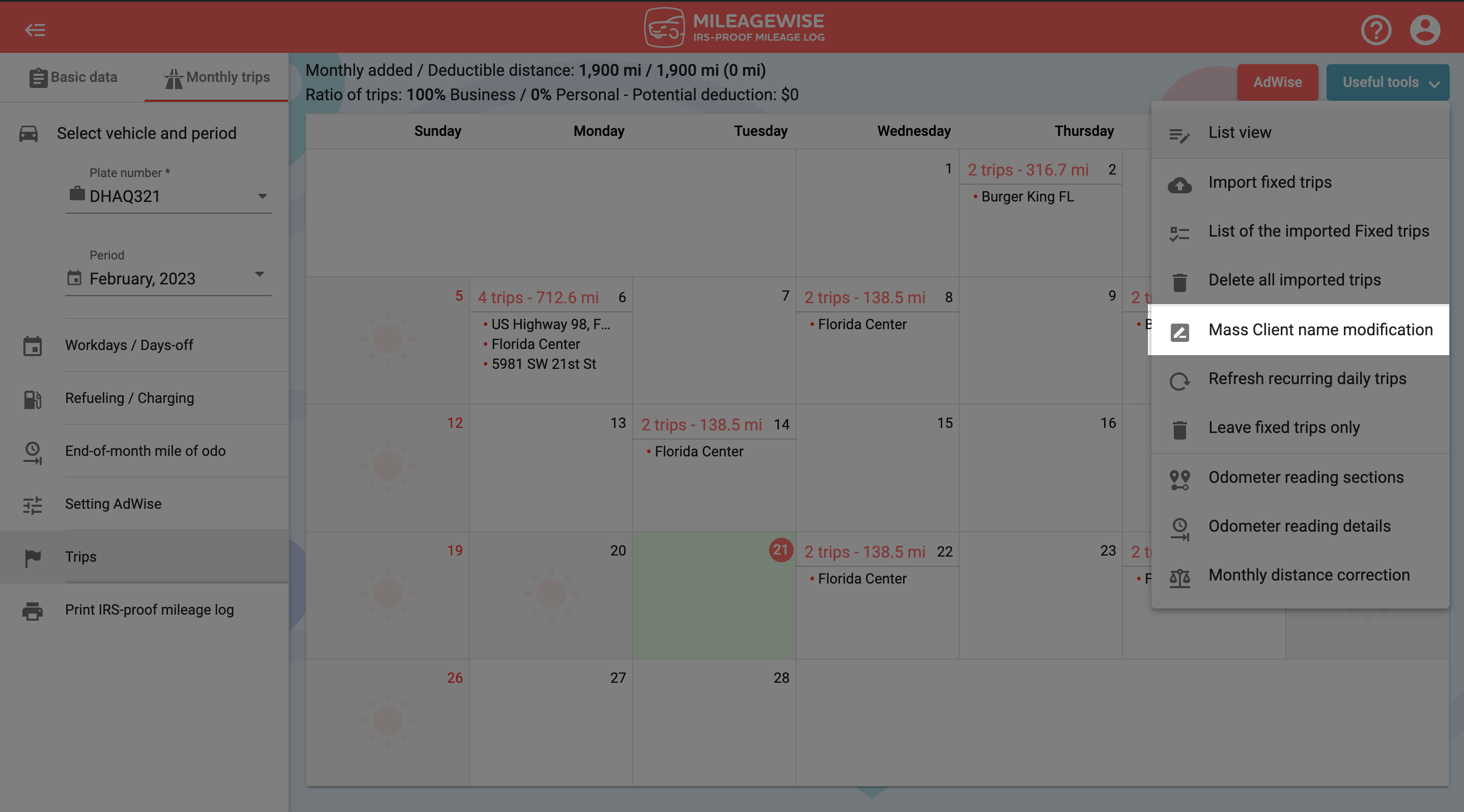 It is a lot easier for you to work with clients that have a name, and of course, it makes everything easier for the IRS as well.
This tool can also be useful in case you find out that the category/trip purpose of your client is different from what it should be, which could alter your business-to-personal ratio percentage. Finding this out last minute when going to print would be quite uncomfortable, realizing that you would have to start everything all over again.
Luckily for you, we've also added an extra layer of security. During printing, a warning will pop up which will list all of your unnamed clients, so you can quickly rename them and finish printing successfully.
Similar Help articles