What do you want to find out?
Standby Timer
Optimize Your Automatic Tracking with the Standby Timer Feature
NOTE: The Standby Timer feature is only compatible with the Vehicle Movement Monitoring recording option.
You can find the Standby Timer feature within the 'Set recording parameters' screen via the Recording Options menu.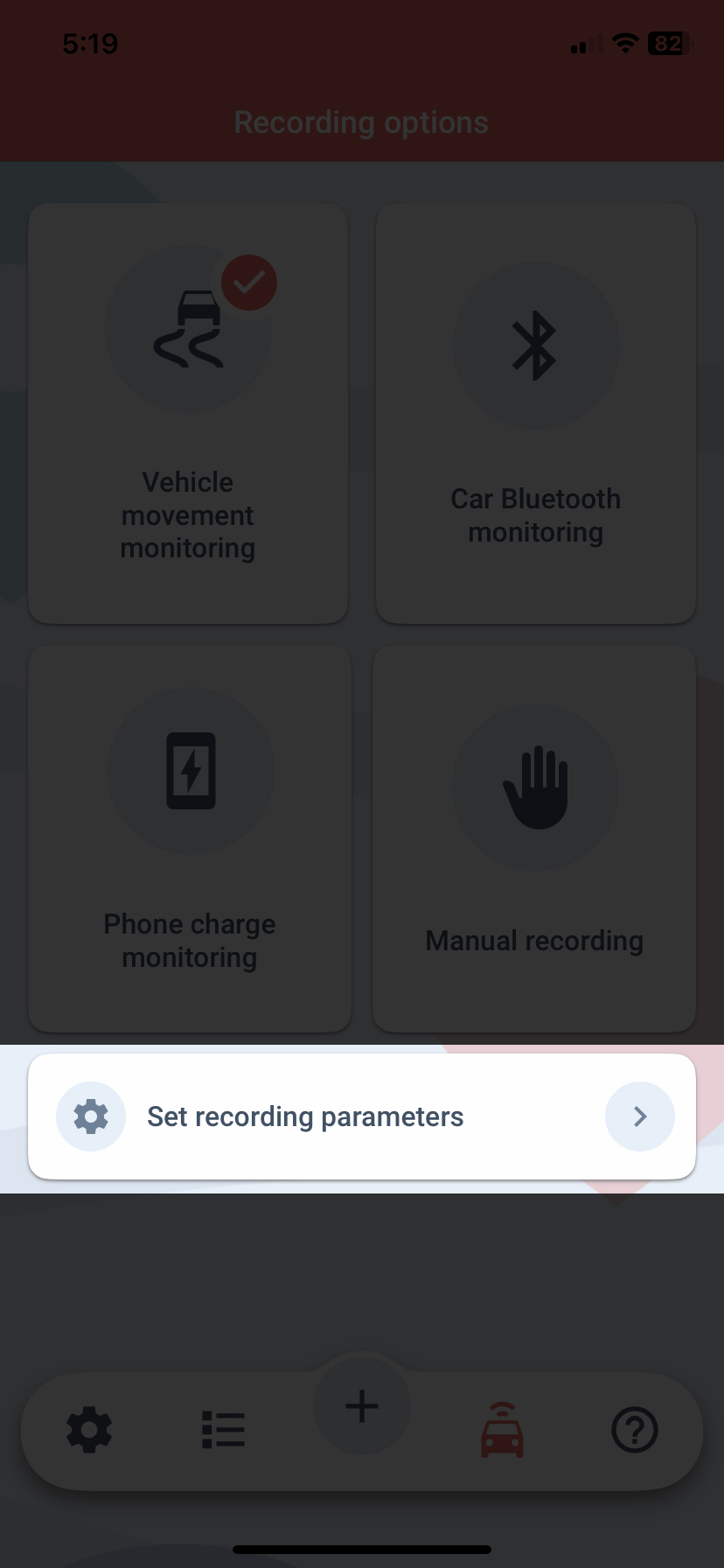 The Standby Timer is used to automatically log your trips even if you don't activate the trigger point while using the Vehicle Movement Monitoring recording option.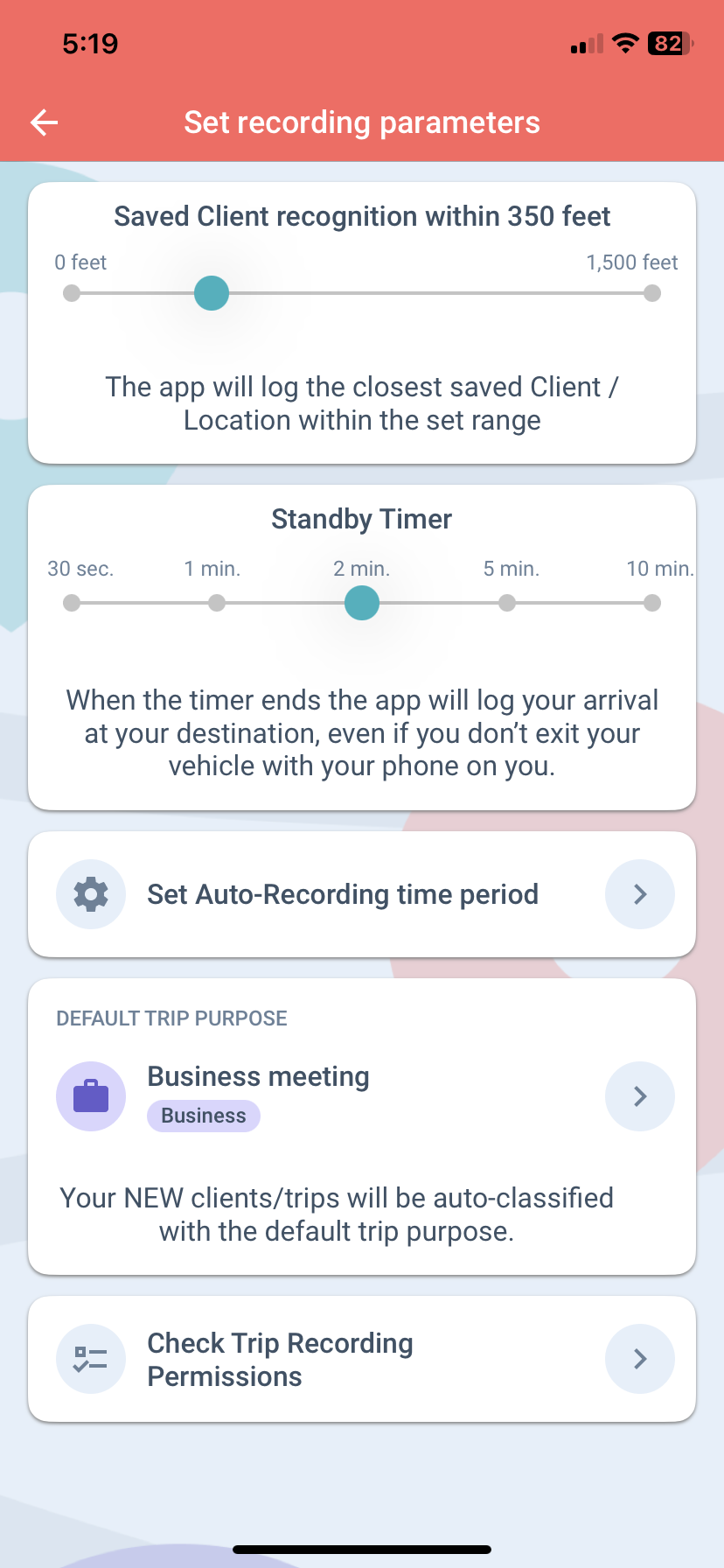 The trigger point for logging your trips is exiting your vehicle with your phone on you and walking for a bit (roughly 100 ft).
If you don't walk enough for the app to recognize your walking activity, or you usually leave your phone in the car, then this feature is perfect for you.
Set the timer based on how long you're idle at each location before you depart on your next trip.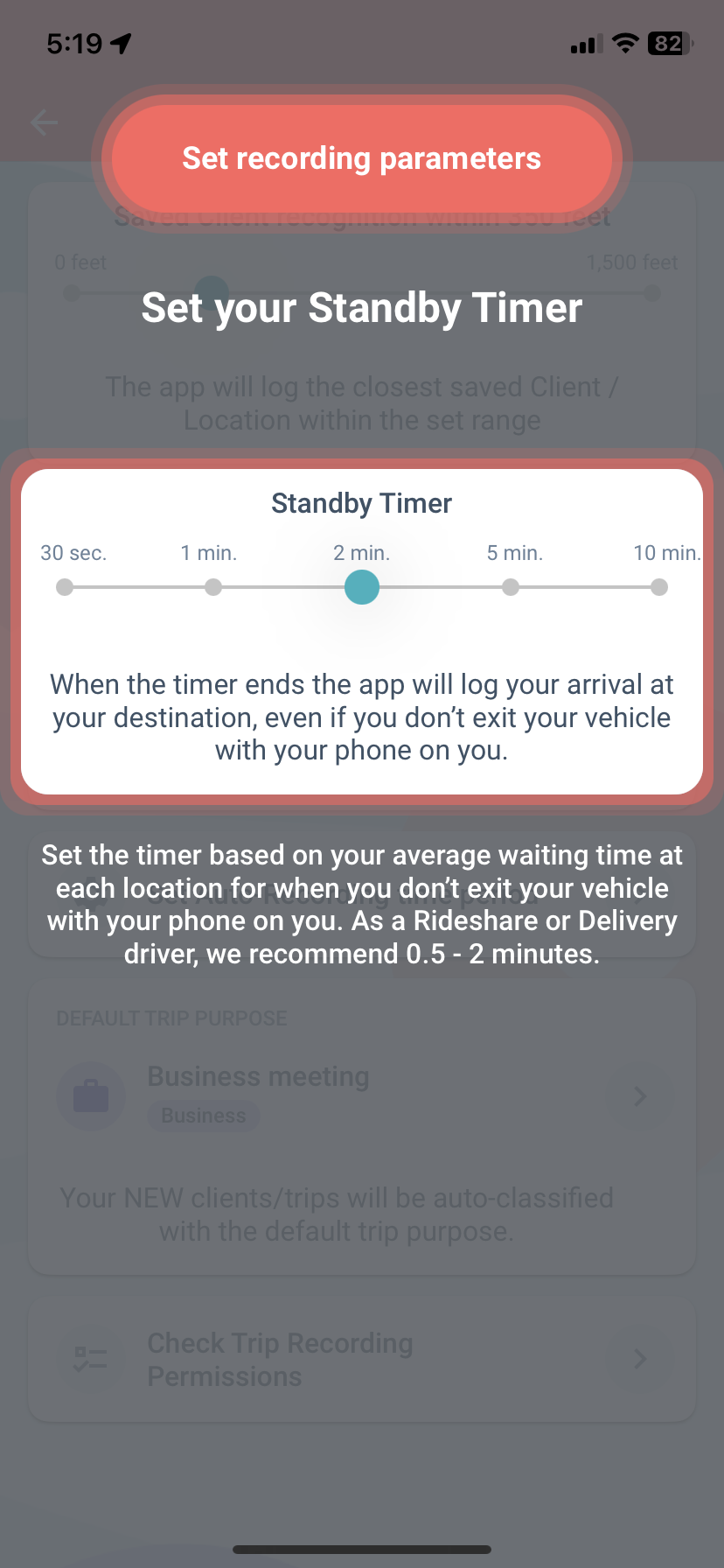 Example: If you're an Uber driver heading to pick up your next passenger, you can estimate that it might take 2 minutes for you to pick up your passenger and start driving again.
This includes stopping / parking, the passenger enters the vehicle, and you head off.
You didn't exit your vehicle, and your phone also stayed with you in your car, meaning none of the trigger points were met.
The app will still recognize that you've stopped and will still log your trip automatically.
MileageWise Advantages
-No external hardware is required.
-Still doesn't track you turn for turn, the app still respects your privacy by only logging your arrival points.
Similar Help articles