What do you want to find out?
Modifying the starting odometer reading
It is not possible to delete a starting odometer reading, as this is necessary to create a mileage log.
However, you can, of course, make some changes if you accidentally recorded a wrong date or wrong data.
Click on the Modify button.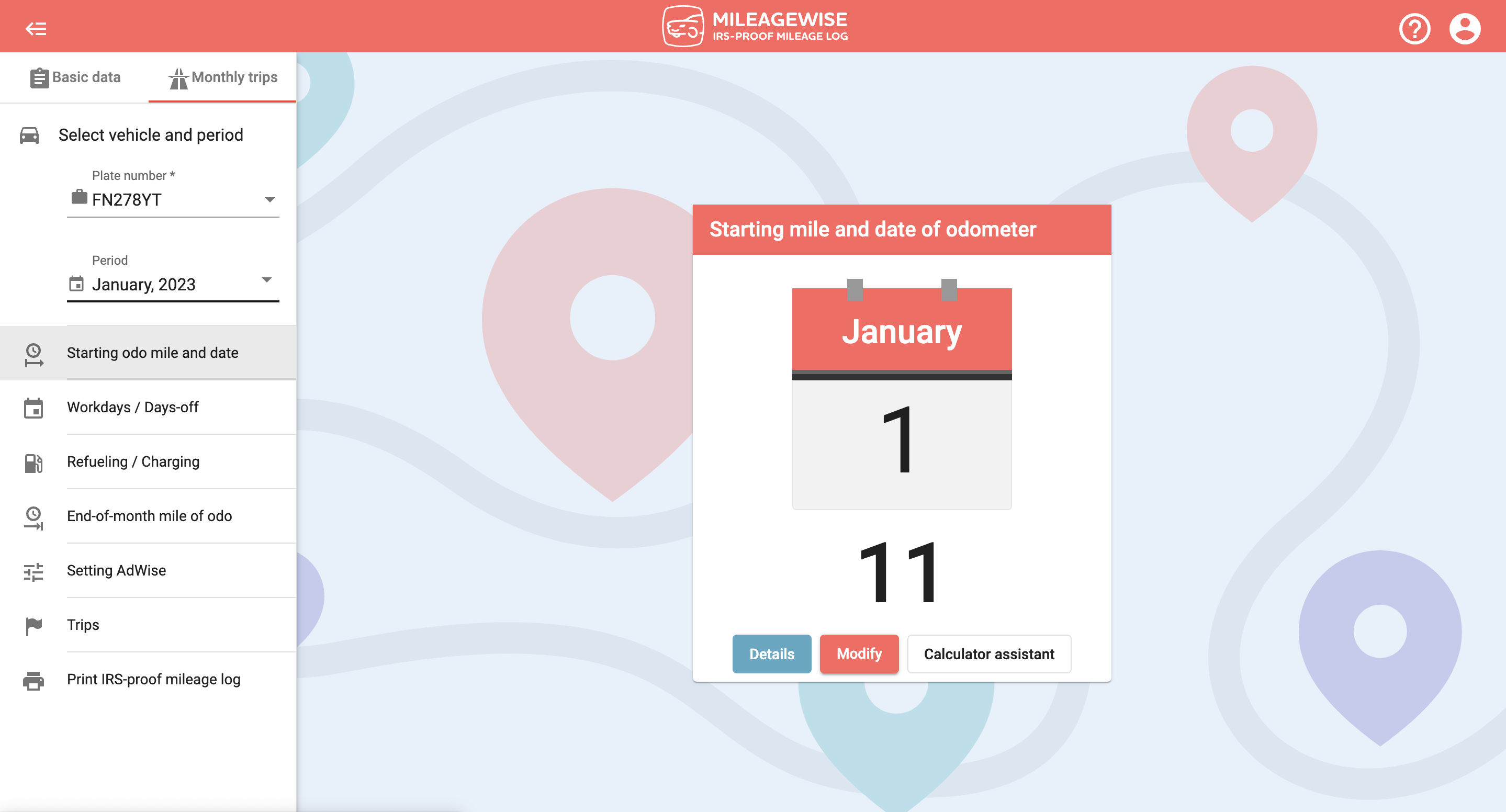 Make the necessary changes, then click Modify.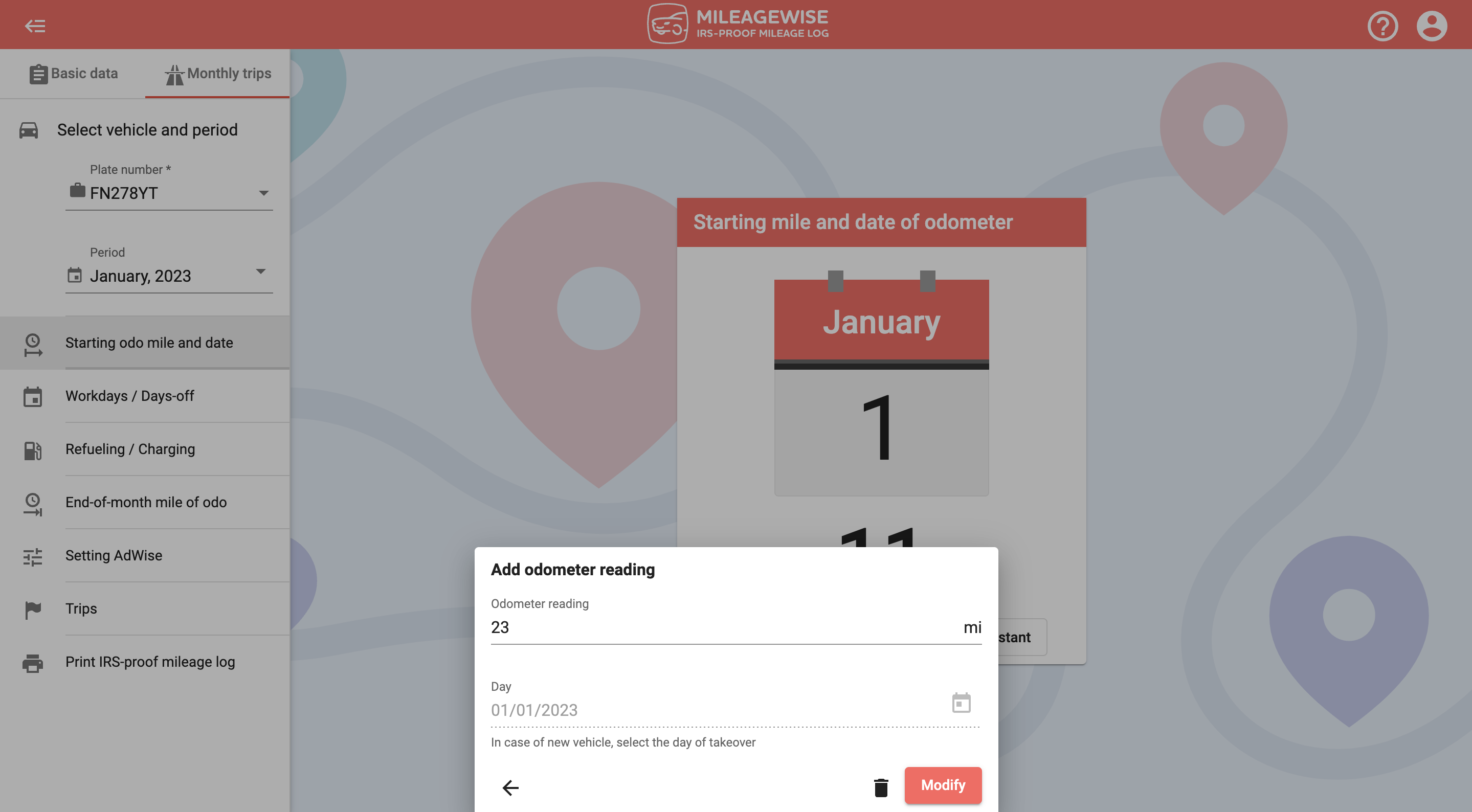 That is all you need to do, the new data will already appear on the screen.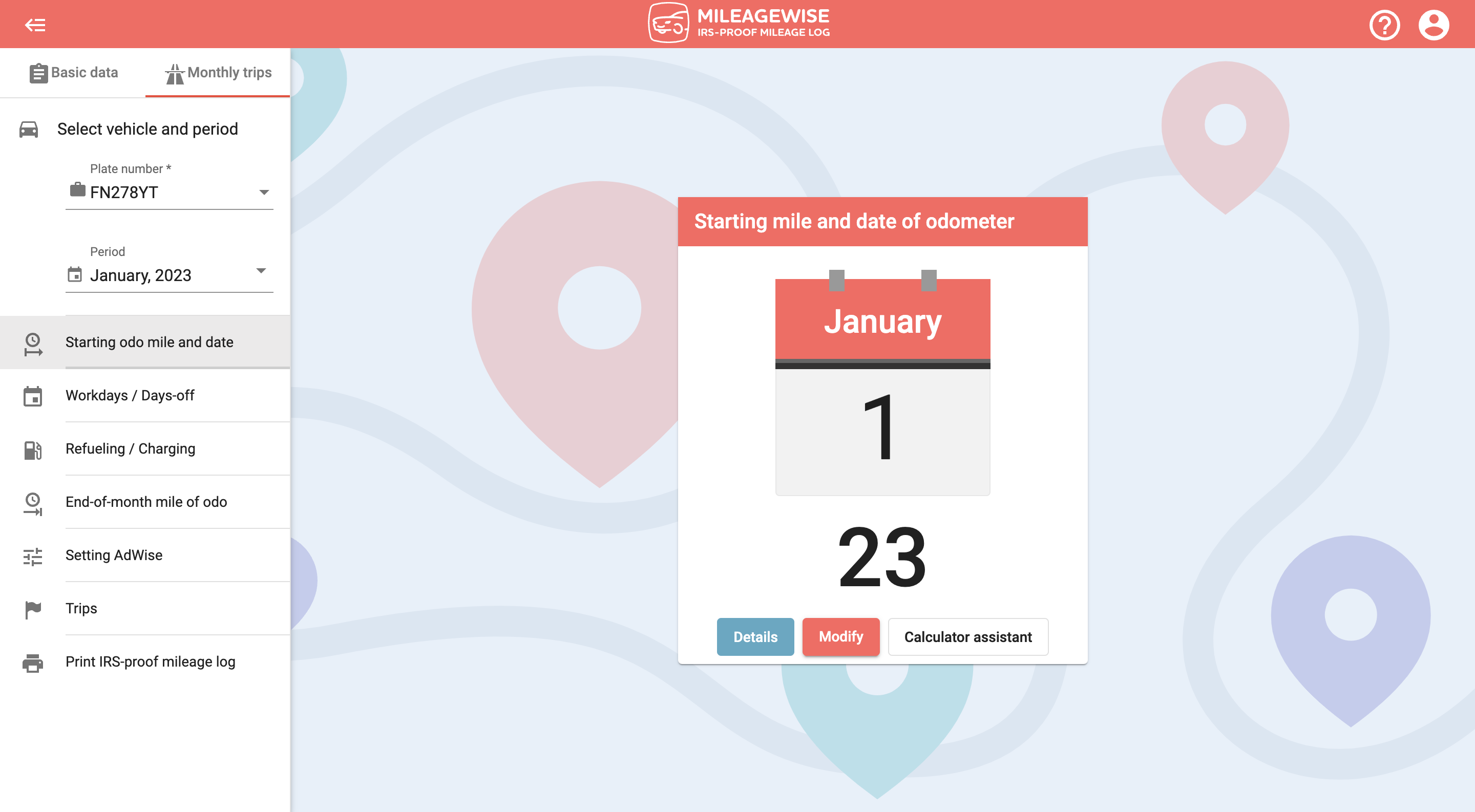 Similar Help articles