What do you want to find out?
Modifying an end-of-month odometer reading
Recorded end-of-month odometer readings cannot be deleted, as this is necessary for the preparation of the mileage log.
However, you can, of course, make changes if you accidentally recorded the wrong data.
Click on the Modify button.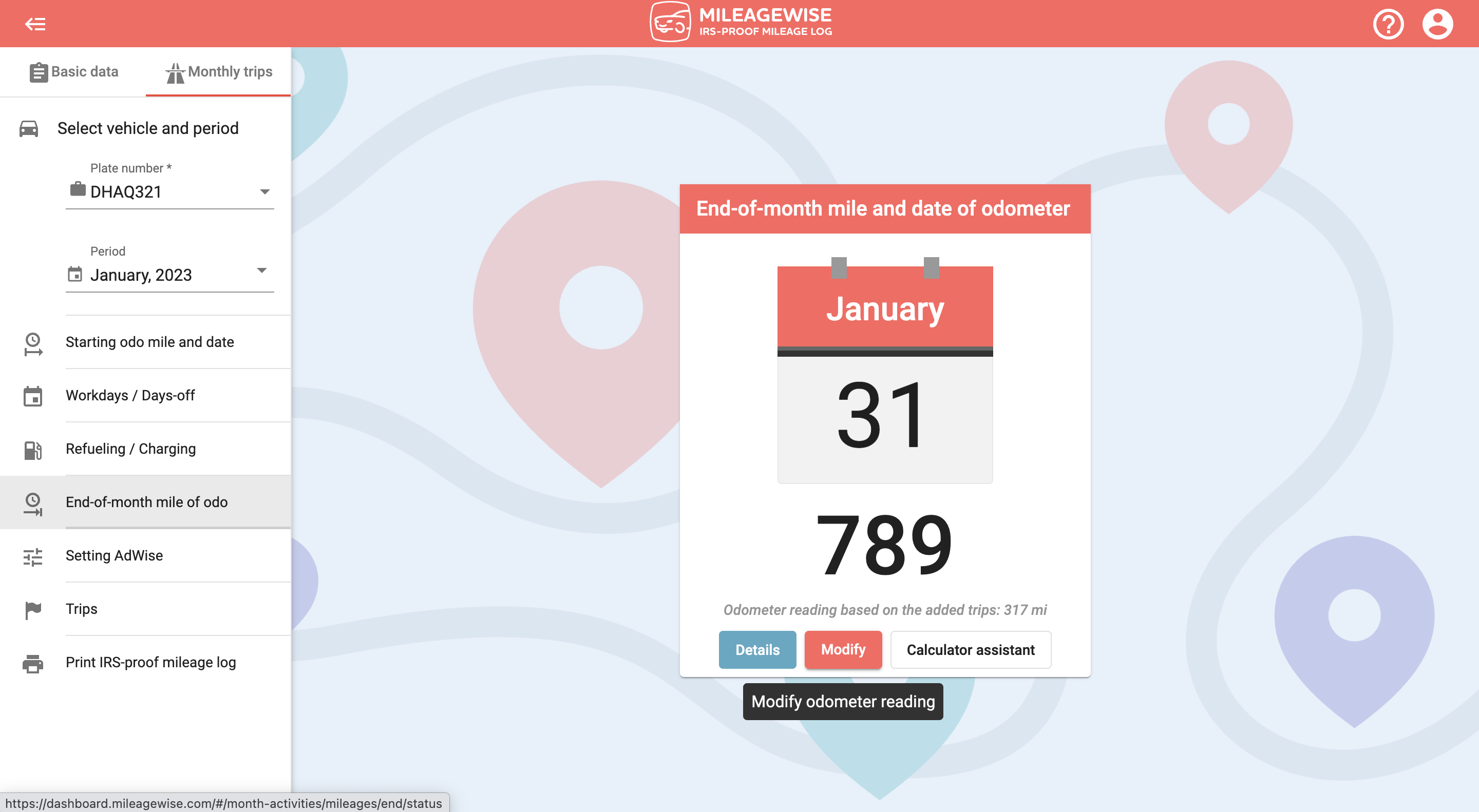 Rewrite the odometer reading and then click Modify.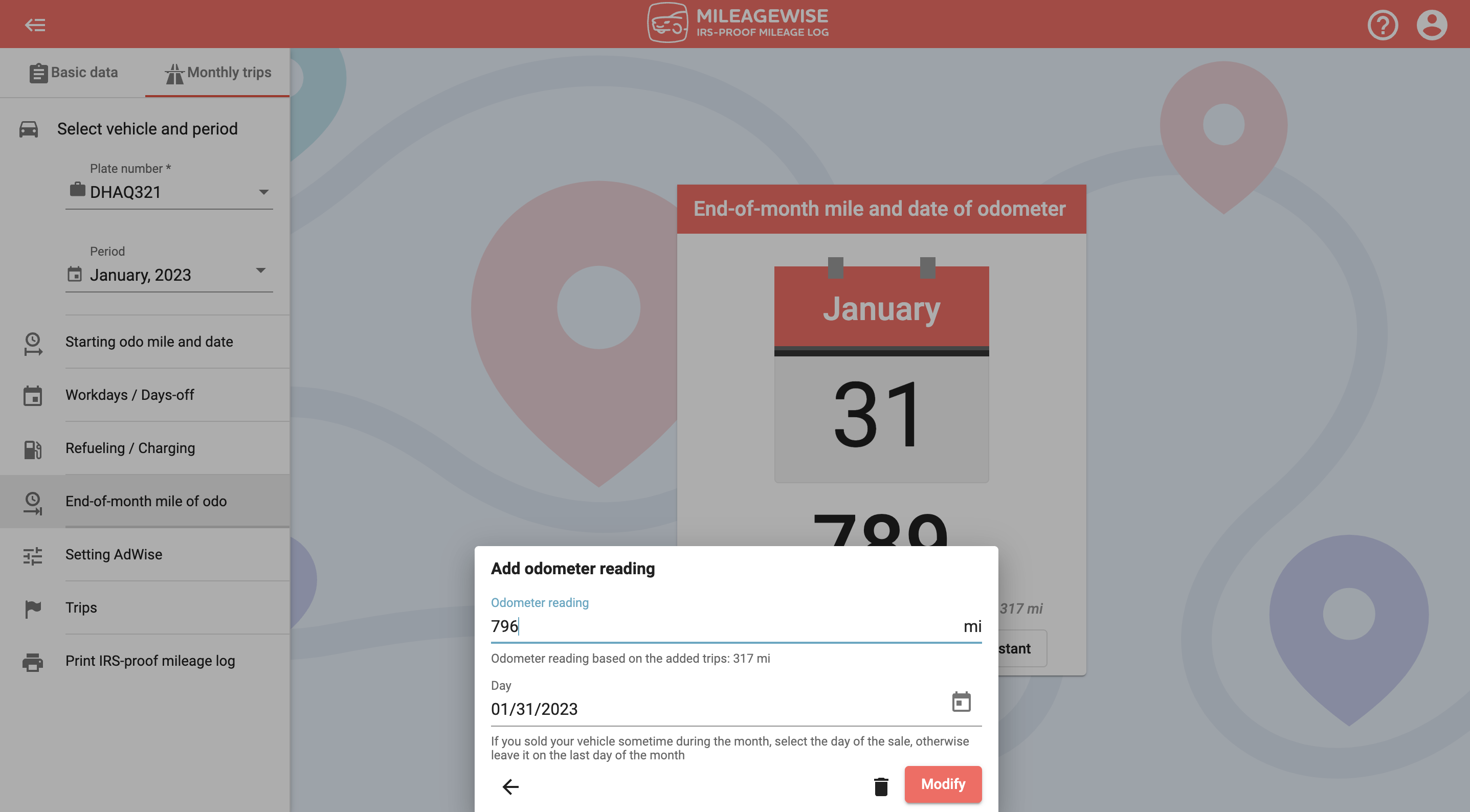 Similar Help articles