What do you want to find out?
Modifying an end-of-month odometer reading
Welcome to your comprehensive guide on 'Modifying an End-of-Month Odometer Reading' – an essential feature of MileageWise. We understand how important accuracy is when it comes to IRS-Proof mileage logs, and that's why we've made it easy to adjust your odometer readings for precision down to the last mile.
Whether you missed a few entries or simply need to align the numbers, our step-by-step instructions ensure a swift, seamless process. S
ay goodbye to discrepancies and navigate month-end adjustments with confidence. Armed with this guide, you'll not only master mileage logging but also stay ahead of IRS requirements. Explore MileageWise's intuitive features and make mileage tracking work effortlessly for you. Remember, with MileageWise, you're always on the right track.
Now let's see this step-by-step guide to how to do this process exactly:
First of all, recorded end-of-month odometer readings cannot be deleted, as this is necessary for the preparation of the mileage log.
However, you can, of course, make changes if you accidentally recorded the wrong data.
Click on the Modify button.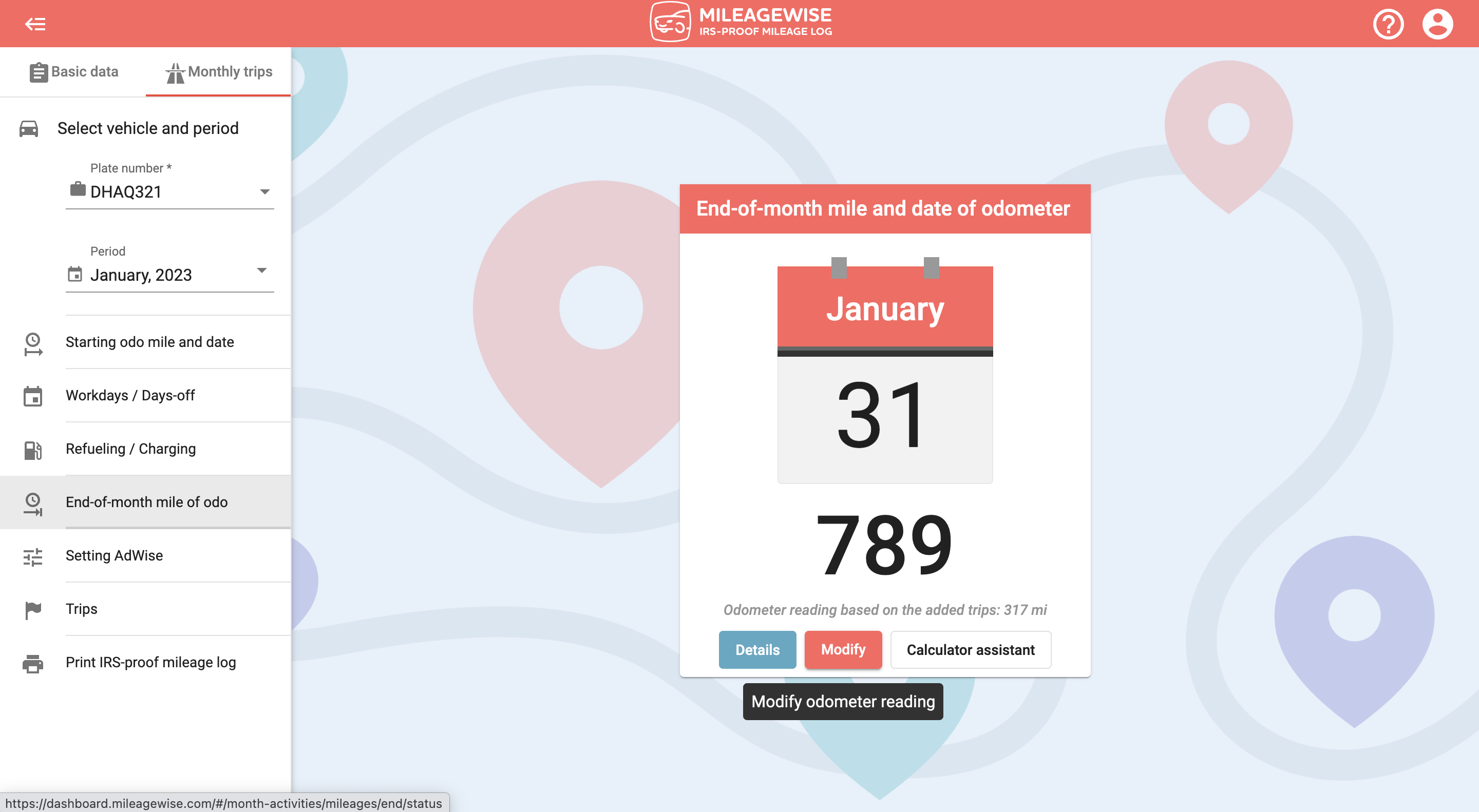 Rewrite the odometer reading and then click Modify.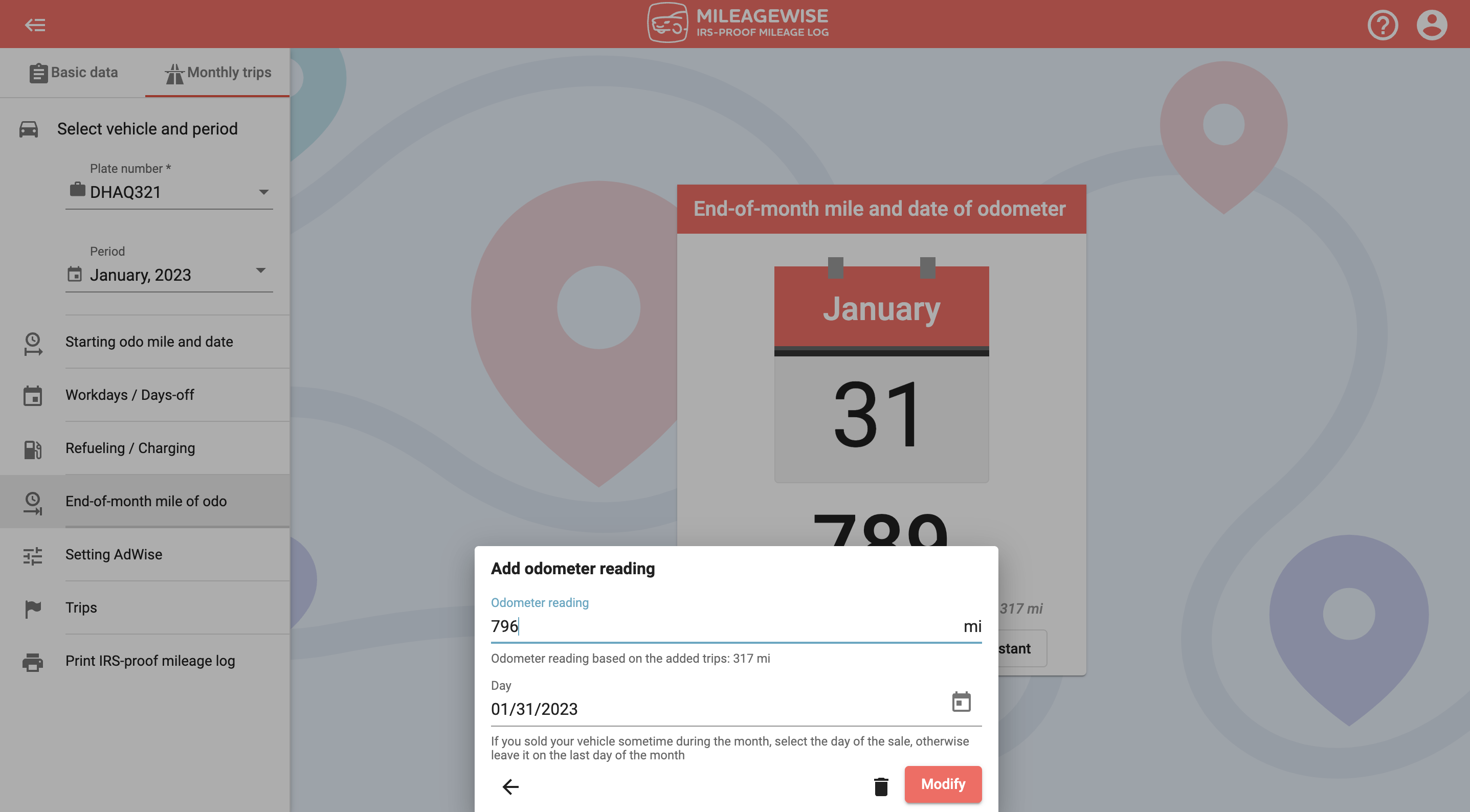 Similar Help articles