What do you want to find out?
Mileage Tracker App download and login
Download the MileageWise iOS or Android app to your device!


Web Dashboard login
Besides the MileageWise Mileage Tracker App, you can further work on your mileage logs on the Web Dashboard. You can put the finishing touches on your latest mileage log or reconstruct your past mileage.
If you were looking for the Web Dashboard login, click on the Button below:
Mileage Tracker App Login
After downloading the MileageWise Mileage Tracker App to your phone a little slideshow will guide you through the steps of creating your mileage logs with MileageWise.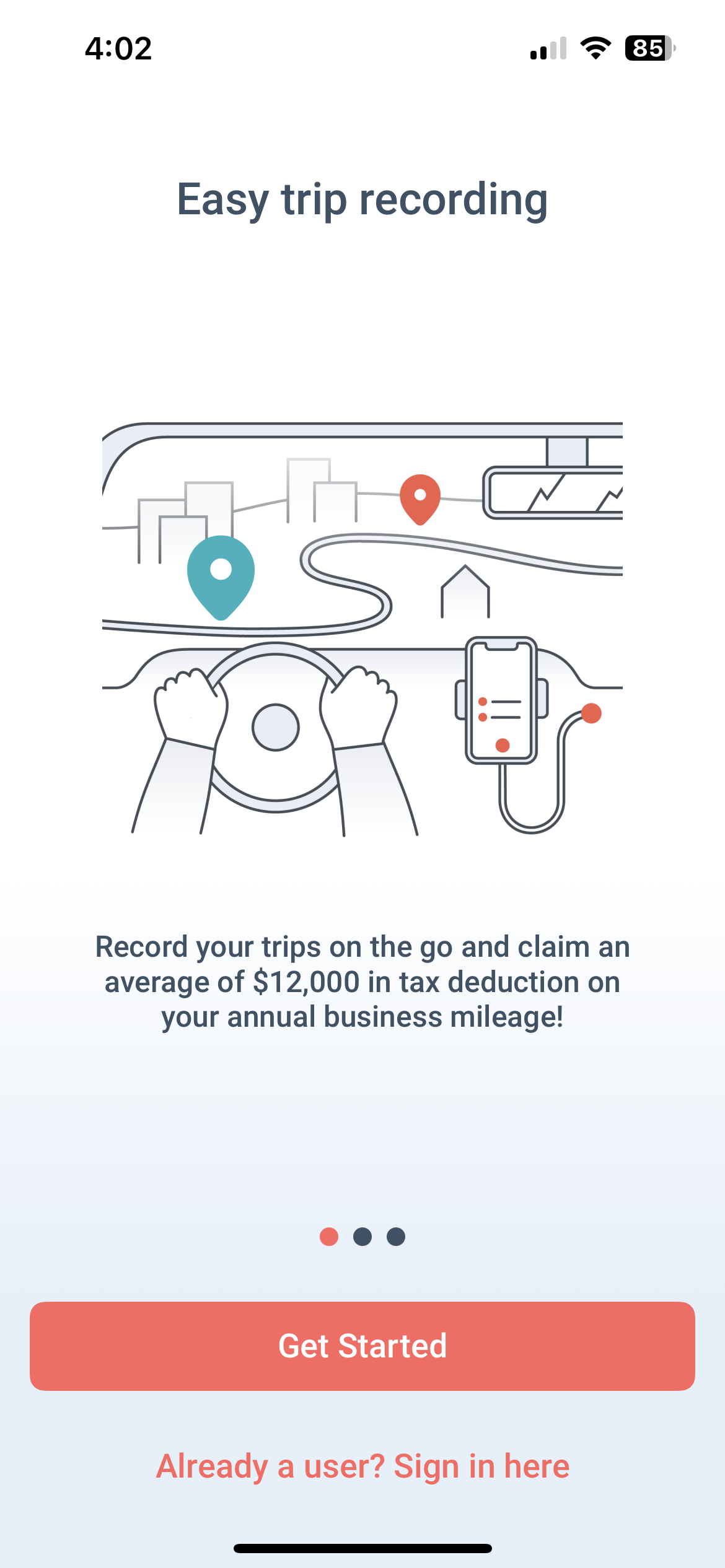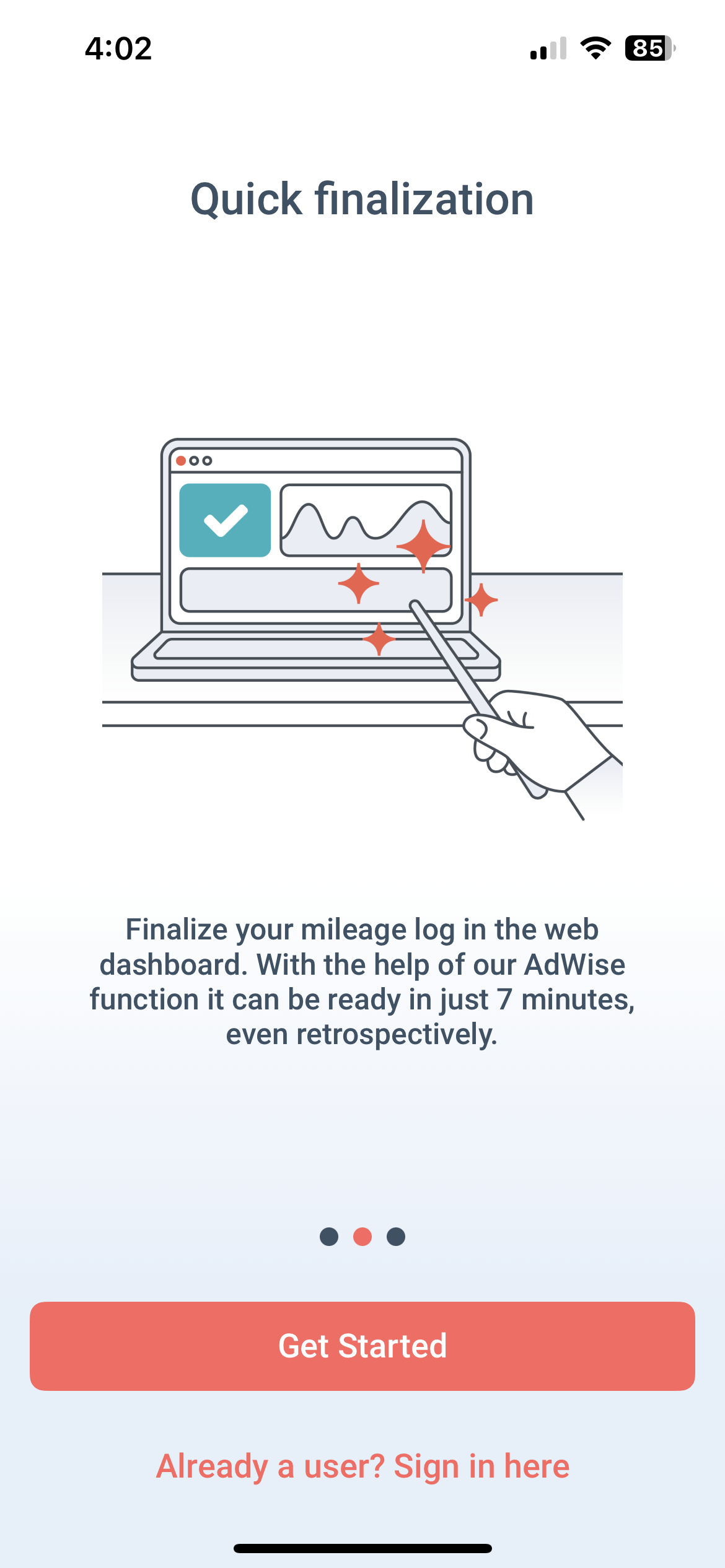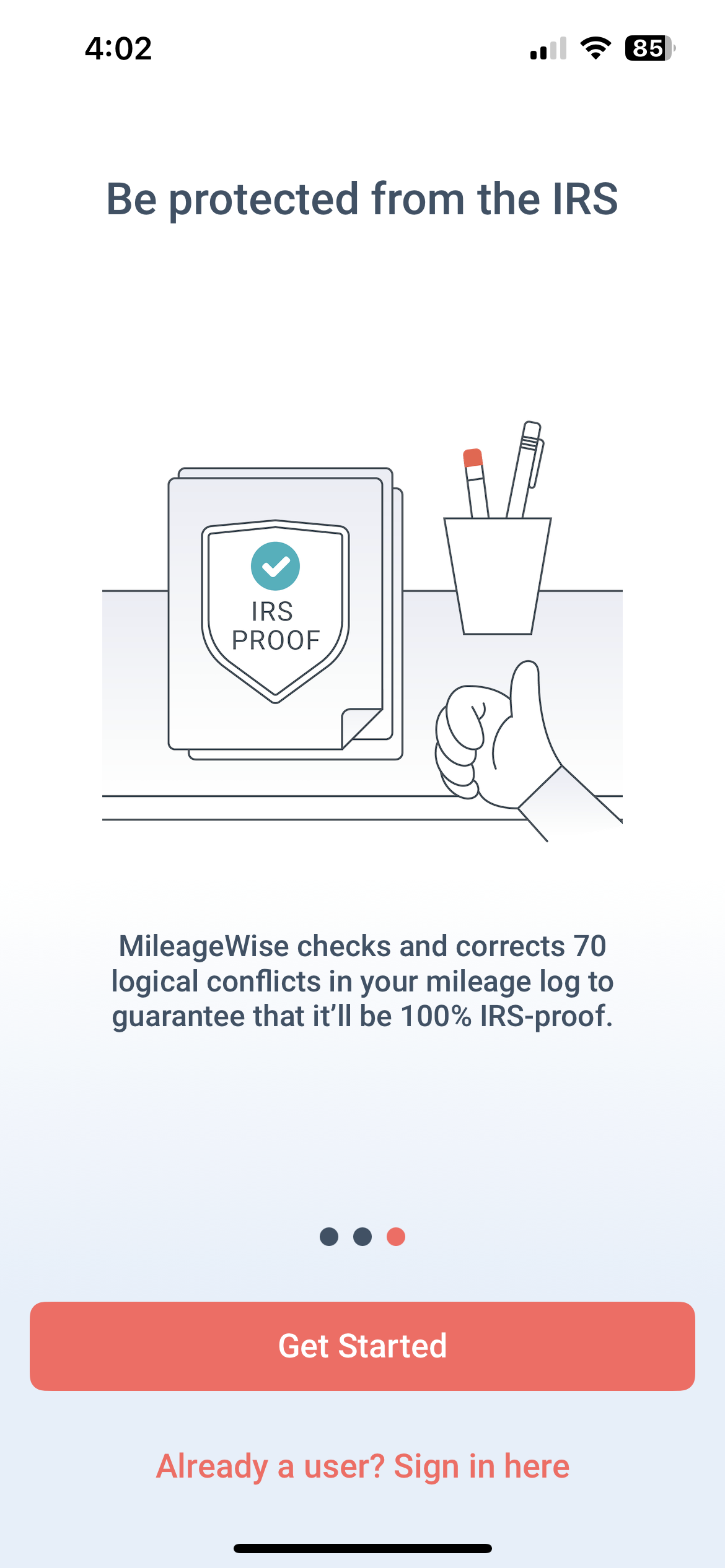 If you haven't created your MileageWise account yet, you can do so by clicking on the "Get started" button on one of the slides. Fill in your data accordingly.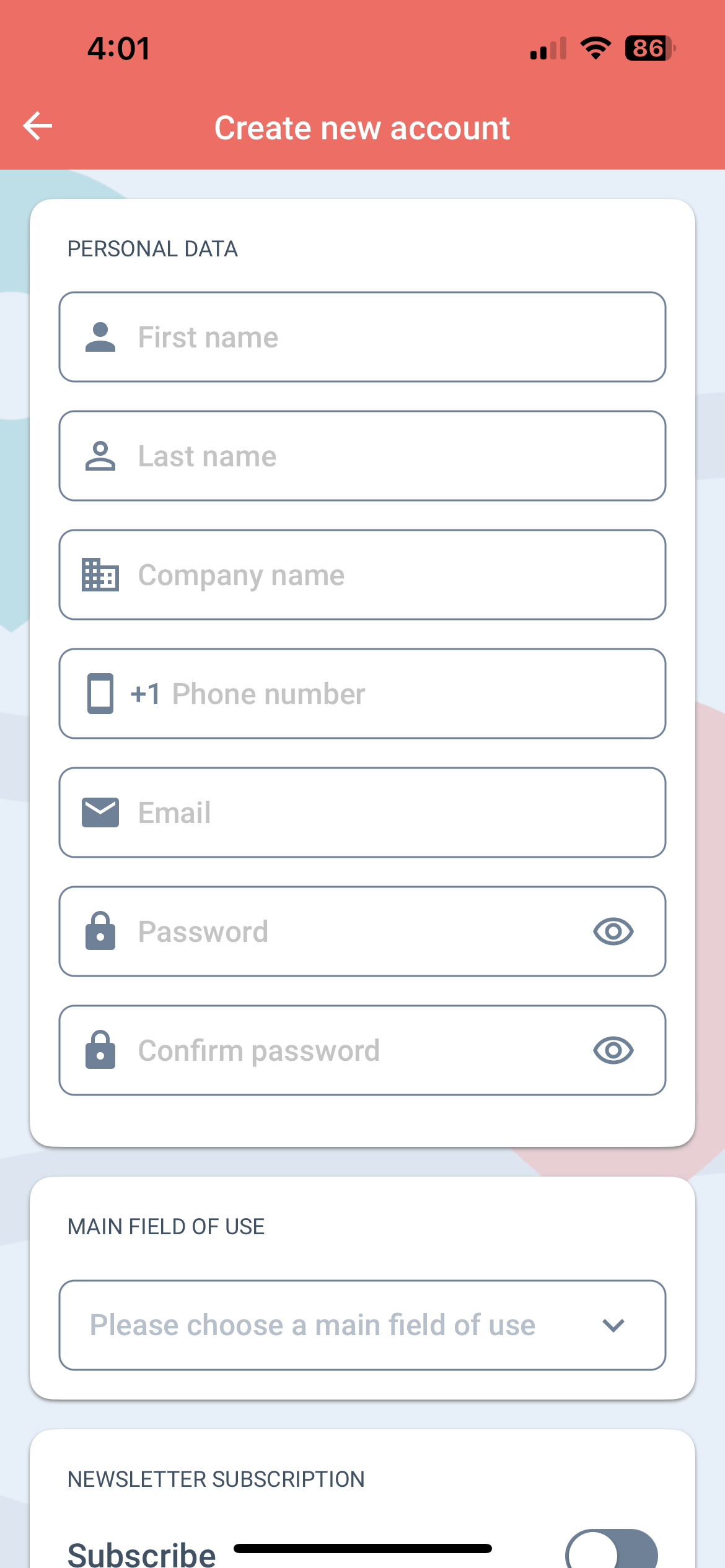 Make sure to choose a main field of use and accept our Privacy policy to be able to continue with your registration.
After filling in your initial information you will be able to register the vehicle you would like to make your mileage logs for.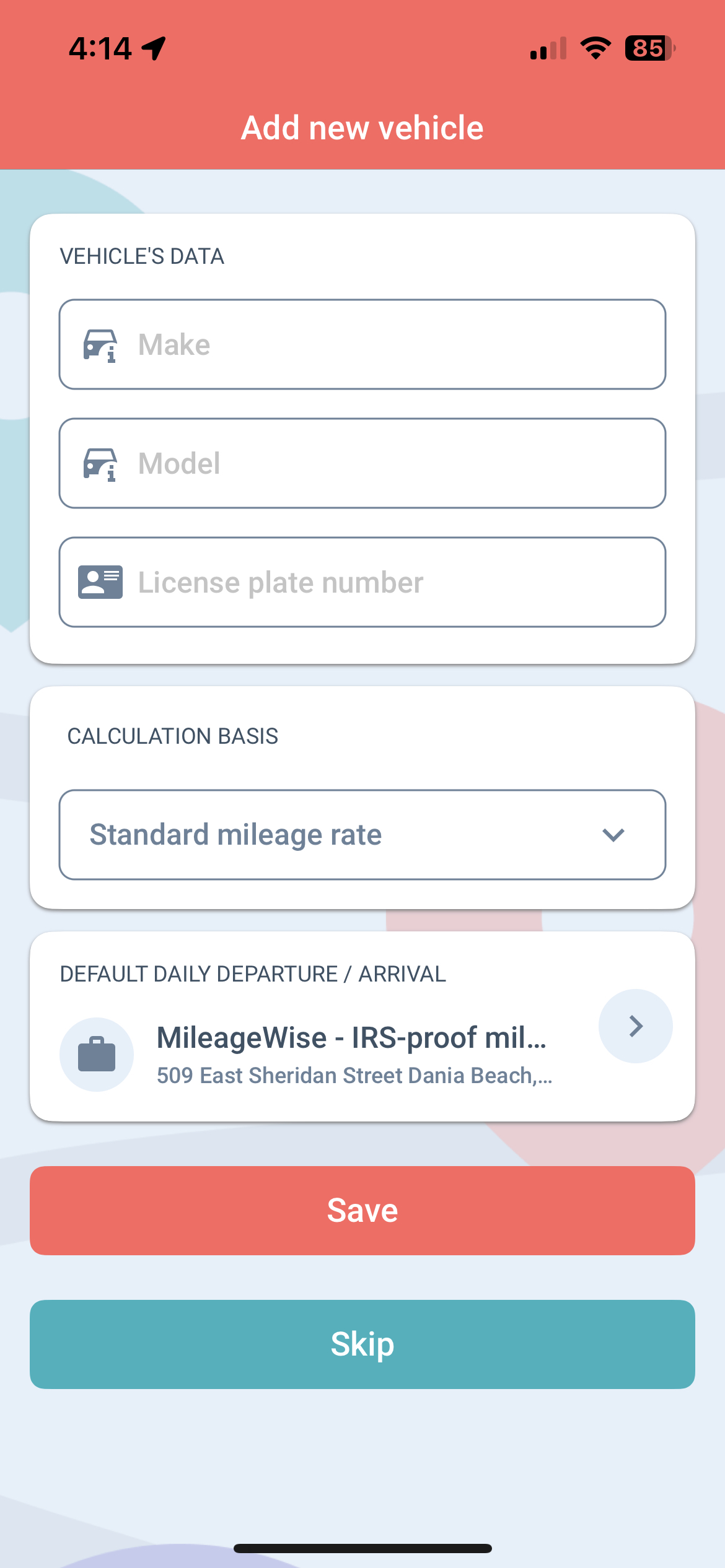 Fill in the data accordingly then click Save.
A set-up tutorial will introduce you to the menu points and features you can use. You can always choose to skip through this tutorial by tapping anywhere on the screen, however, we recommend you read the little snippets of information as they can help you tremendously in the long run.
If you choose to skip through nonetheless, you can always restart these tutorials from the Help menu. Just click on the "Functions Intros" menu point.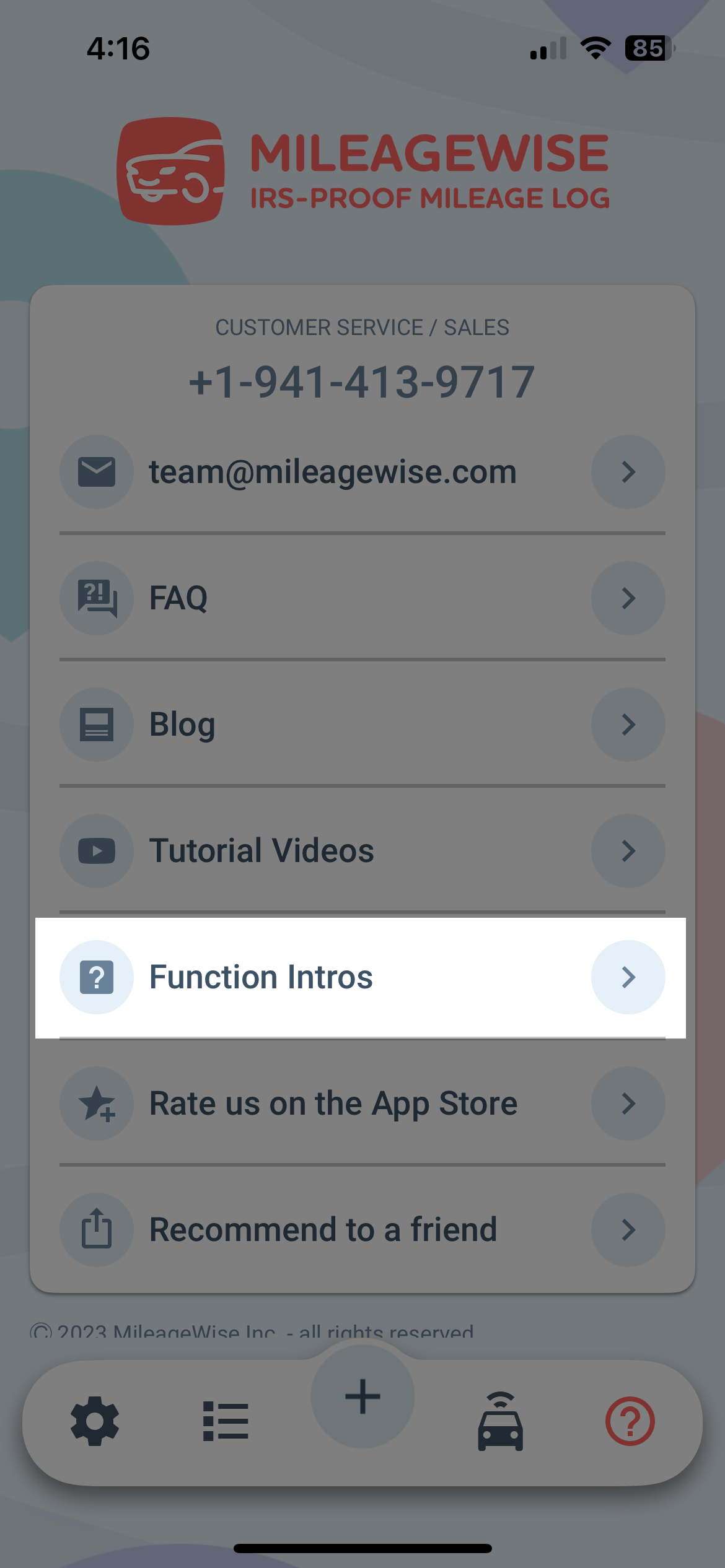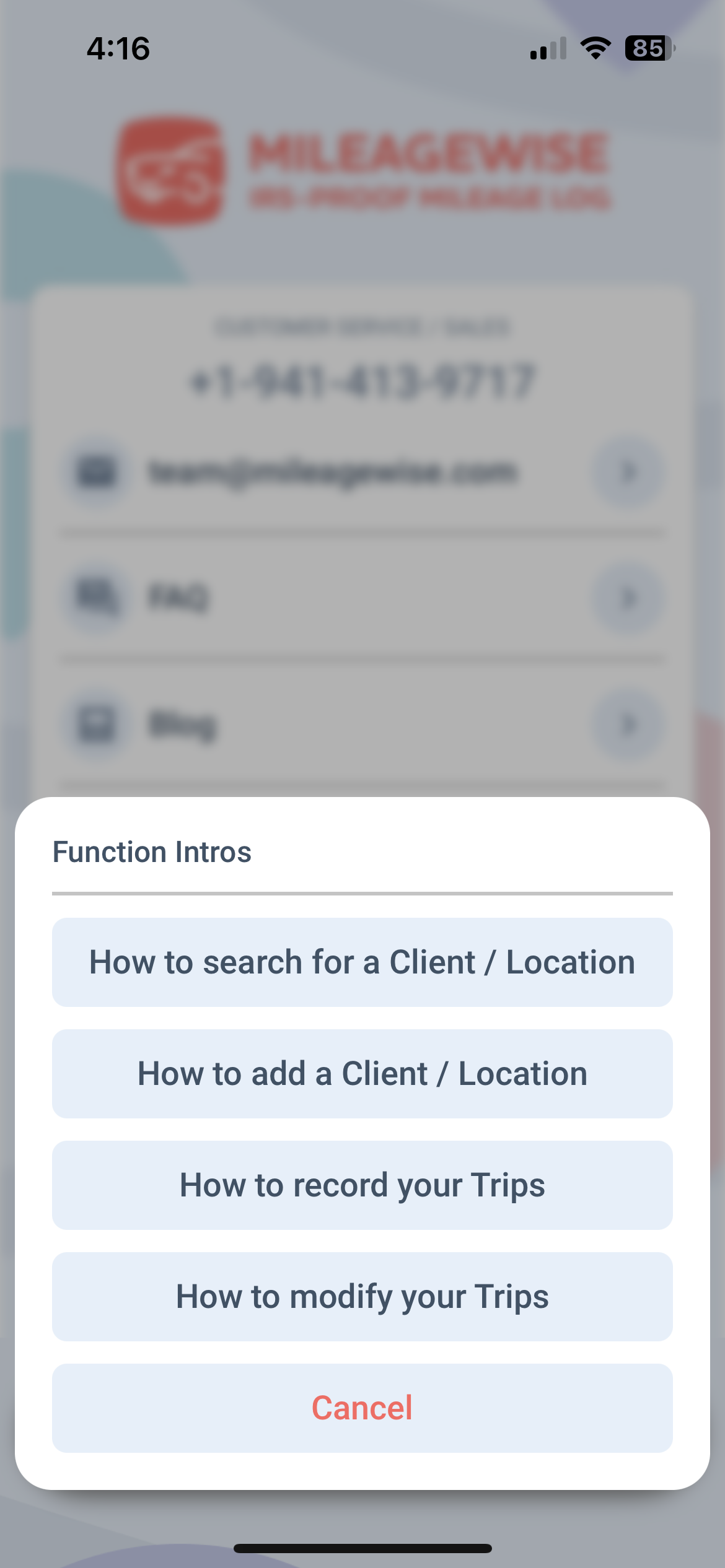 If you have already registered your MileageWise account, after downloading the app just click on the "Already a user? Sign is here." sentence under one of the initial slides.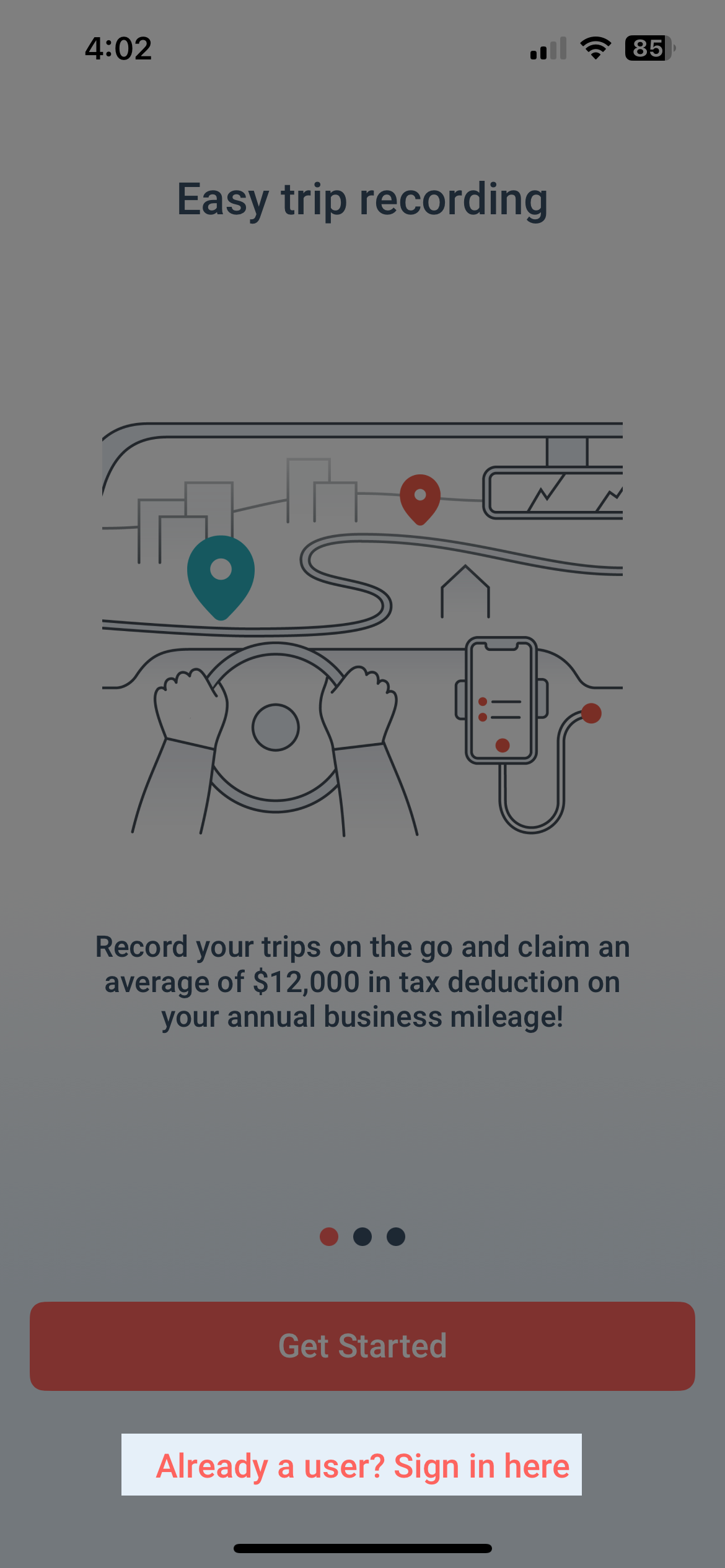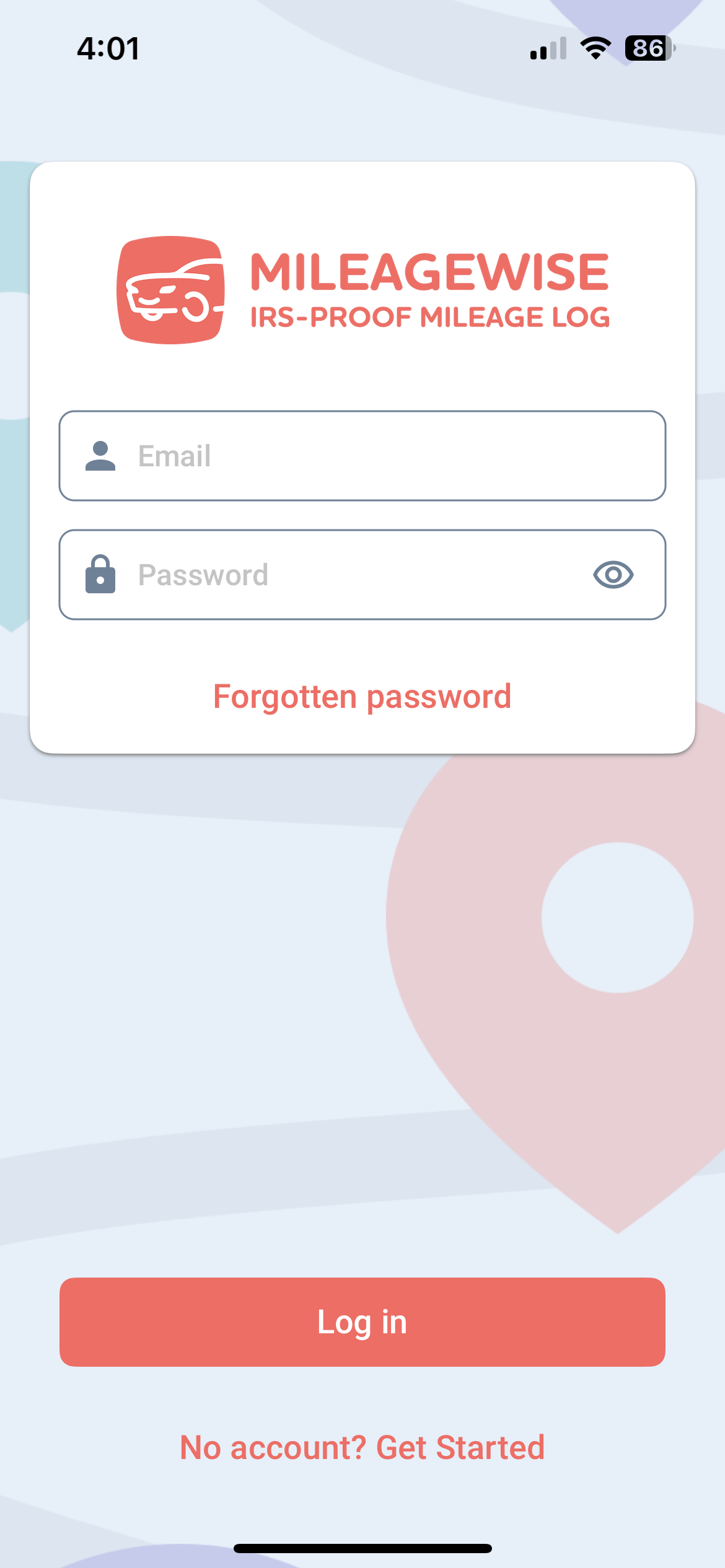 Sign in with the email address and password you used to create your account on the Web Dashboard.
Click on the Login button to start recording your trips! When signing into the Mileage Tracker App your clients, vehicles, and data previously recorded on the Web Dashboard will automatically appear the same way you entered them on the Web Dashboard.
Similar Help articles