What do you want to find out?
Client import
Important: You can only upload Microsoft Excel (.xlsx) or semicolon-separated (.csv) spreadsheets. You can import up to 1000 clients per day.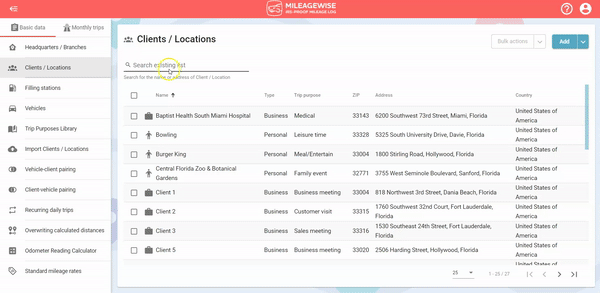 Go to the Import Clients / Locations tab
Select Excel as the data source
Click on download the sample file:
The sample file will be saved to a folder on your computer that you have previously chosen or to the Downloads folder of your computer. From that folder open the file to see what our recommendation is to name and organize the columns to be able to add the data correctly. You can put your client's data (such as ZIP code, Street address, etc) into the sample file, save it, and then upload the file with your own client data into the software.
Select your file from your computer or use the drag-and-drop method to upload
If you are using the sample file without modification the upload process will start automatically after adding the file. If you are using your own file or you have made significant changes in the columns of the sample file the software will first ask you to pair the required columns to the columns in your file.
Click on Upload file next step to start the import process
After this, you will be informed that the data processing has begun.
Click on the View current status to see where the process is at.
In case the uploaded document was filled out according to the recommendations of the sample file, the import process is almost immediate, with 100% success. As soon as it is done, the imported clients will appear in your client database and can be used in your mileage logs.
If your import table contains clients with the same name but a different address (e.g.: the branches of a company) we will number the clients as indicated in the below picture:
If you don't fill in the address or the GPS coordinates as recommended, you must manually specify by double-clicking on the given row. If that is not done correctly, the location of the client won't be identified.
Clients with incomplete addresses or incorrect GPS coordinates will be placed in the Unsuccessful category. In the case of locations where there might be more than one address, we will indicate that there is insufficient data to process the client (e.g.: there is no ZIP code filled in or the name of the public space, with which the program could identify the exact location).
Therefore, it is extremely important that you fill in the sample file as accurately as possible!
After importing, you can edit your clients individually or in bulk.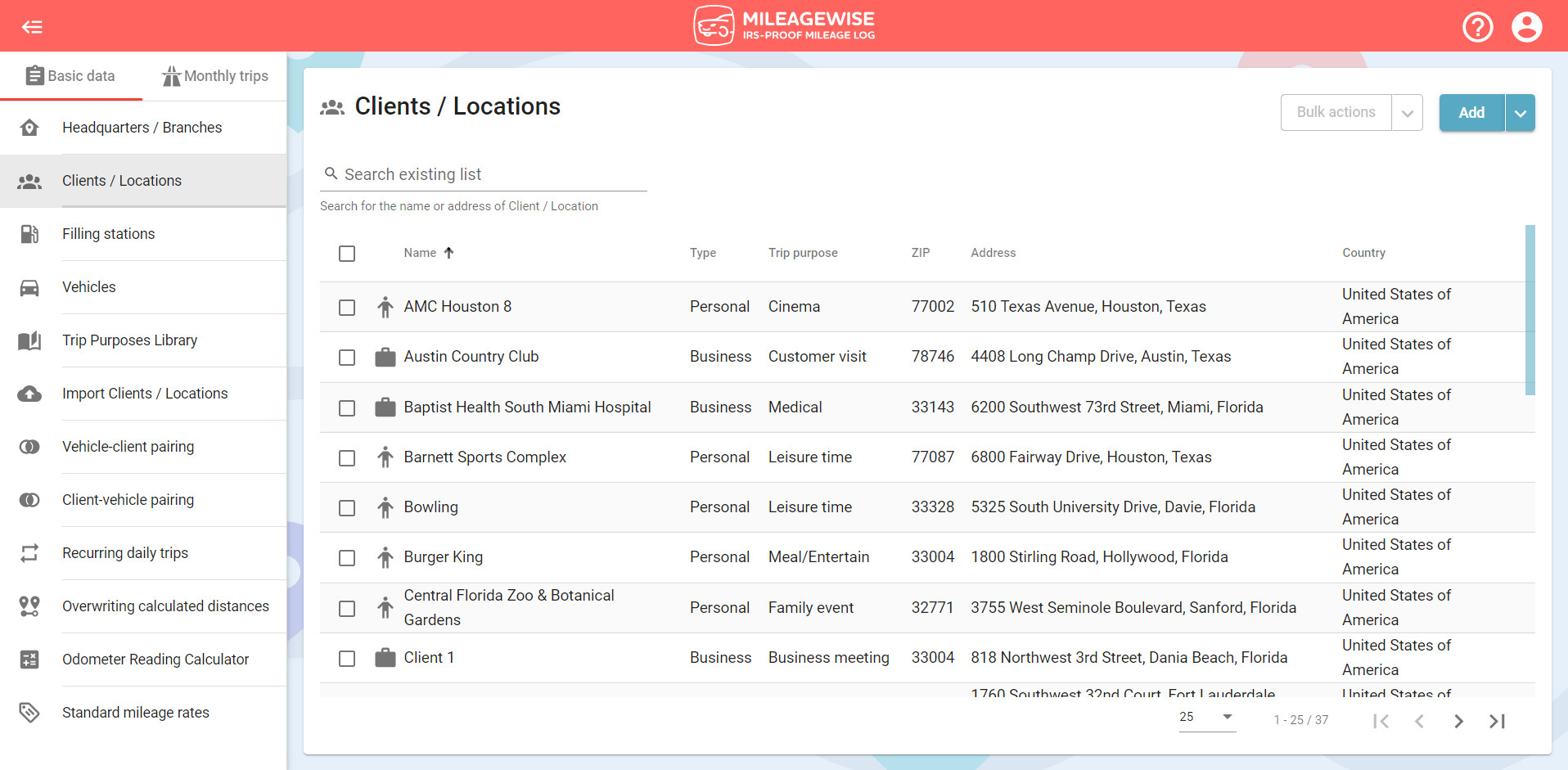 Check our tutorial video on the Basic Data menu:
Similar Help articles