Last updated on September 20, 2023
MileIQ is one of the most downloaded mileage tracker apps you can find on the market. It gained most of its popularity via being a part of Microsoft's 365 subscriptions. It has its pros and cons, we'll go through them in this article.
"Is it worth it to track my business miles on MileIQ or should I switch to a newer, fresher mileage reporting app?"
Great question, let's see the big picture to find out.
The history of MileIQ
MileIQ's headquarters is in San Francisco, CA, and its story begins with Dan Bomze, an American entrepreneur and startup investor, who intended to simplify mileage reimbursement, so he started developing software for that purpose with a small team.
The positive early reactions to the software led to Bomze partnering up with SlideRocket CEO and former general manager of Salesforce Chuck Dietrich, who also became a founding partner of MileIQ.
MileIQ was released on App Store and Google Play in 2013, followed by gaining several integrations and seed fundings throughout the following years, eventually leading Microsoft to acquire MileIQ in 2015 for an undisclosed amount.
However, in 2021, the service of MileIQ was transitioned to MileIQ LLC, which includes the initial designers of the application. It means that MileIQ has had no affiliation with Microsoft since May 2021.
How does this fact affect MileIQ? Is it going to diminish the quality of the app? Is this a sign that it's time to turn to new mavericks?
Let's see objectively what MileIQ has to offer right now.
MileIQ Pros and Cons
In this part of the article, we'll mention features of MileIQ that stand out from the rest of the mile counter apps.
Naturally, it has other good functions too, but after taking a look at the market we realized that other mile tracker providers have those functions as well, thus they're not really worth mentioning.
Pros:
Good reputation
MileIQ is a mileage tracker that definitely has high popularity and prestige among U.S. drivers, with its 1M+ active users and 60K+ ratings on Google Play and App Store. The question is if it's enough for them to stay on top of the game in the long run.
Monthly reports in the cloud
MileIQ's app keeps track of your mileage and stores it in the cloud. You can receive a detailed recent-month or a year-long mileage report with a single swipe on your mobile device, which is a user-friendly feature. Then, on MileIQ's dashboard, you're able to examine all of your drives and build custom reports for more thorough information.
Custom mileage rates
If you're tracking mileage as part of a team for mileage reimbursement, you can set custom mileage rates according to the mileage reimbursement agreement between the company management and each employee. The above-mentioned reports are also useful in this field of usage, as these insights allow a company's capital resources and the worker's expected taxable income to meet. So MileIQ can be used as an employee monitoring software in terms of mileage, or even a piece of corporate travel management software.
Plus, you don't have to be wondering "how does MileIQ work?", since you have others in-house who might be more familiar with how to use MileIQ's car mileage tracker app and an admin account in the office can set the custom mileage rates for you.
Free mileage tracking app – up to 40 trips/month
MileIQ allows 40 free trips a month. This is actually more than what Driversnote (20 free trips/month) or Everlance (30 free trips/month) has to offer, and is equivalent to what TripLog provides (also 40 free trips/month). Most other mileage tracker apps don't even offer a free option.
MileageWise also offers a free option, we'll discuss that later in this article.
Cons of MileIQ's features: What's missing?
Only 40 free trips per month
So, back to the 40 trips…Well, thank you MileIQ, but let's count a little.
In 2022 there are 260 working days in the U.S.A, which makes 21.6 average working days in a month…OK, let's square to 21 days to simplify counting (and to be righteous).
40 trips / 21 working days = 1.85 trips for a day
How could 1.85 trips a day be enough for someone who is running a business and want to optimize their mileage tax deductions for their business mileage? It doesn't even amount to 1 round-trip. Anyone who really needs to track miles will soon realize that it's good for nothing basically.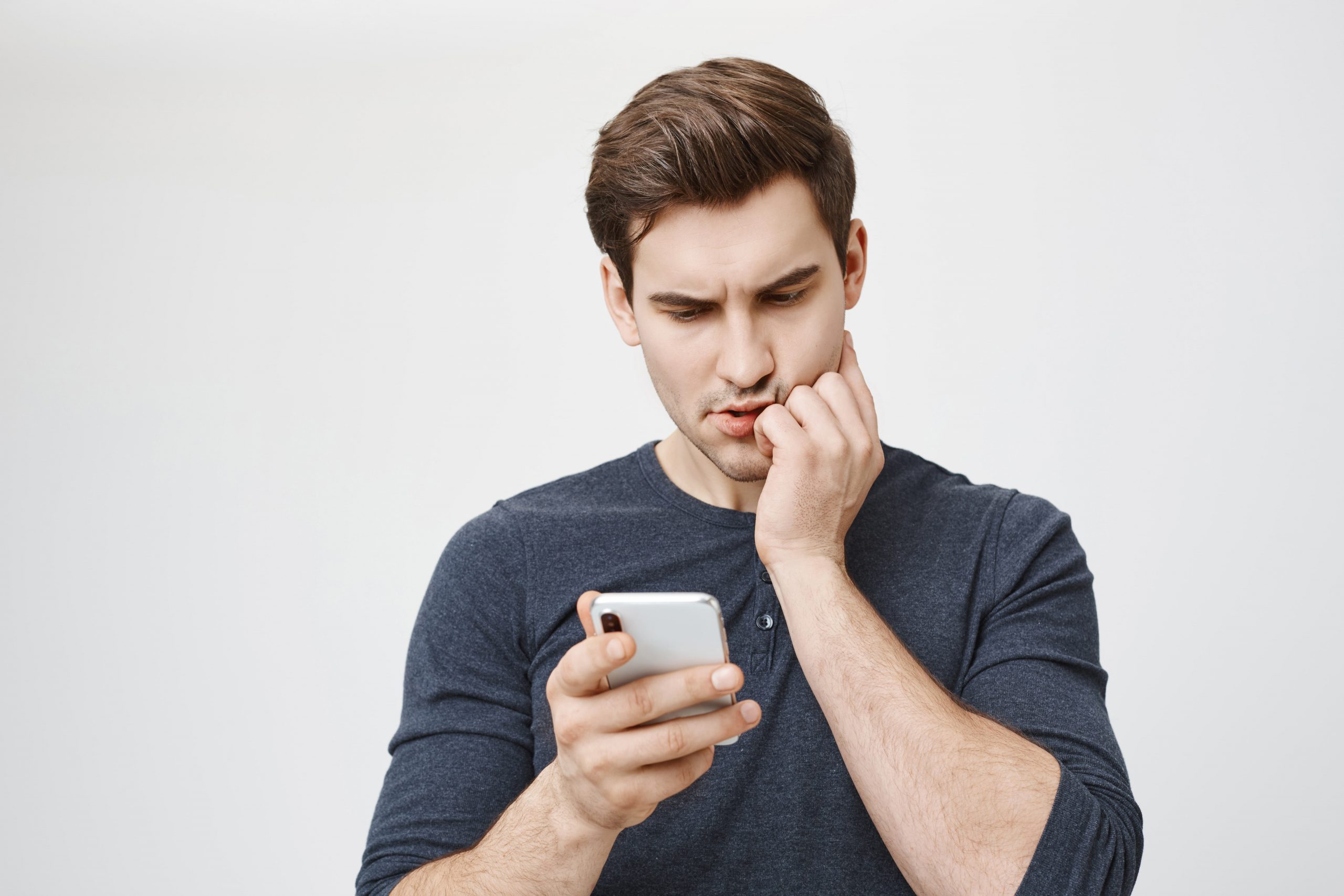 Only 1 tracking mode in total
Vehicle movement monitoring a.k.a. automatic drive detection is an essential tracking mode that every mileage counter app must have. This features records drives automatically by tracking the motion of the car.
But having only 1 automatic mileage tracking mode in total (i.e. auto movement monitoring) is a serious deficiency, as it might not fit everyone's needs.
There are other automatic tracking modes, such as Plug'N'Go phone charging mode and Bluetooth tracking, which are also popular among lots of people, but most mileage tracking apps don't provide these functions.
No manual recording mode
The manual recording mode is probably the most overlooked of them all as most people are simply too lazy to use it. However, it is a useful way to record trips, especially for those who have been disappointed by automated systems before.
There is an opportunity at MileIQ for manual entry, but in order to do that, you need to open your MileIQ dashboard and totally manually add a trip, while manual trip recording in an app merely means that you press a button when you've arrived at a location.
If we zoom out a little bit, we can see that not many mileage tracker apps have the manual recording mode: Everlance, MileageWise, TripLog, and Hurdlr… MileIQ doesn't have this mode either.
If we look at all of the above-mentioned tracking and recording modes, there are only 2 apps that offer all 4: MileageWise and TripLog.
Swipe for trip classification
Swiping left or right is fun if you're browsing on Tinder, but it's definitely not the best option for mileage logging. There are a lot more sophisticated techniques for it, such as MileageWise's AI-powered auto-classification, which intelligently classifies the locations on your map, depending on whether you use that location for business or personal purposes. Of course, if there's an exception, you can edit it easily on the MileageWise dashboard, using your browser.
No expense tracking
Unfortunately, MileIQ does not support automatic expense tracking nor asset tracking solutions, which is another sign that it cannot keep up with its competitors – for instance, every Everlance vs. MileIQ or Triplog vs. MileIQ type of article mentions that expense tracking is a huge advance in this battle as they are able to benefit critical business processes this way.
How much does MileIQ cost?
As written above, MileIQ's pricing includes a free option for up to 40 trips a month.
If you don't find it sufficient, there are 2 different types of pricing: one for individuals (called Personal) and one for teams. You can find MileIQ's contact info on their website.
Personal:
$59.99 for a year (billed annually)
$5.99 per month (billed monthly)
Teams:
Teams Lite
$50/driver for a year (billed annually)
$5/driver for a month (billed monthly)
Teams Pro
$100/driver/year (billed annually)
$10/driver for a month (billed monthly)
Best MileIQ alternatives
You can find a comprehensive article and a detailed list of the best mileage tracker apps by ratings, features, options for free usage, and many more aspects – although we don't consider ExpressMileage as a good alternative anymore.
There is also another page to see, which is particularly about MileIQ alternatives – we recommend that you check them both.
In this list, you can see that MileageWise has all features that the other mileage tracker apps have, plus plenty more features on top of them. These are:
Concierge service for those who don't have enough time to create their own mileage log
MileageWise's own, AI-powered AdWise Wizard feature recommends realistic trips to fill the gaps in your incomplete mileage log, based on your previous data entry and vehicle usage habits
A built-in IRS auditor checks and corrects 70 different logical contradictions in your mileage log before printing
A 100% IRS-compliant mileage log is the result of the previous point
MileageWise auto-classifies your trips – you don't need to swipe left or right between personal and business trips
All in all, we can say that MileIQ is a classic piece of mileage logging software with many users across the country, however, it has failed to maintain its ability for innovation by the 2020s and is lagging behind feature-wise.
If you want to step your mileage logging game up, MileageWise is a great choice, as an alternative to any mileage app. Try it free for 14 days, and decide if it's suitable for your needs.
See Why The Wise Choose MileageWise
Similar blog posts