What do you want to find out?
Standard mileage rates
The standard mileage rate is the amount per mile that the Internal Revenue Service (IRS) allows taxpayers to use to calculate vehicle expenses for tax deduction purposes.
The program automatically calculates with the period-appropriate standard mileage rates depending on which year's mileage log you're working on, on the MileageWise dashboard. However, to keep our users up-to-date and informed, we display the rates from 2015 to the present day in the Basic data menu, under the Standard mileage rates tab.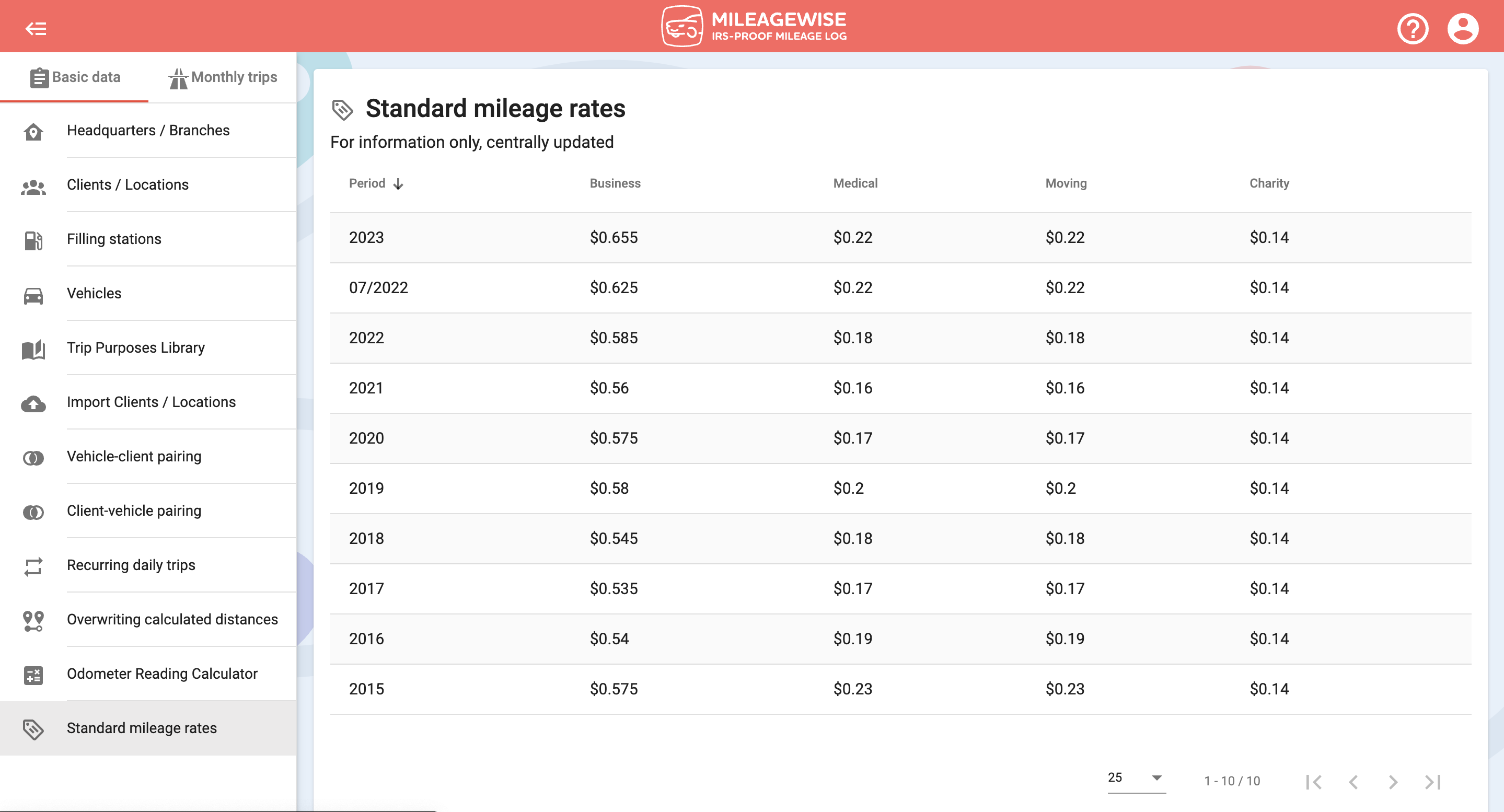 Check our tutorial video on the Basic Data menu:
Similar Help articles