Aug 23, 2023
Struggling to log your mileage accurately for IRS-compliance? On a quest to find a tool that guarantees to make this process painless and streamlined? Need a swift summary of why MileageWise stands out from the crowd of mileage apps?
We're thrilled to introduce you to our latest video, now available across all our social media channels. In just 30 seconds, it will take you on a whirlwind tour of the app's standout features and demonstrate how they can revolutionize your mileage logging experience.
Let's dive deeper into the benefits mentioned in the video: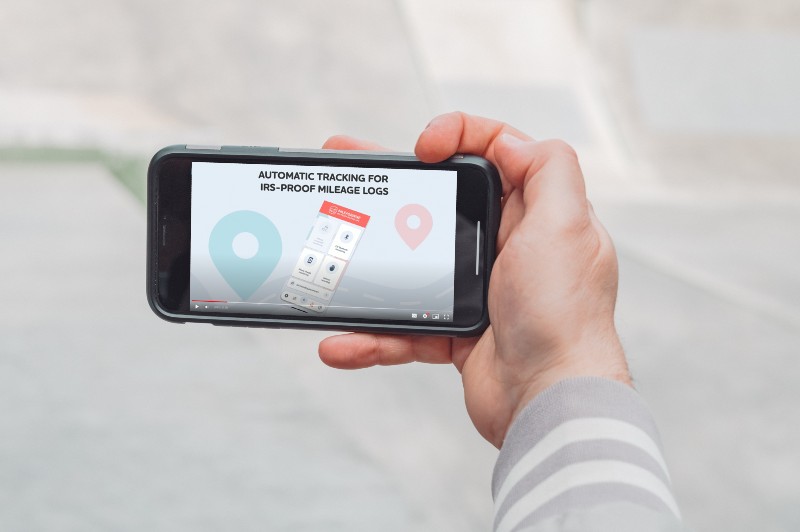 Automatic IRS-Compliant Mileage Log Tracking in the Background
With MileageWise, there's no need for manual entries every time you embark on a journey. The app automatically tracks your mileage in the background in full compliance with IRS audit requirements. This not only ensures you don't miss out on any miles but also guarantees that your logs meet the necessary legal standards.
Accurate Mileage Logs for Taxes
Accuracy is everything when it comes to mileage tracking. Remember the old days of pen and paper, frantically scribbling down odometer readings, and praying to the accounting gods that it all added up?
Overestimating can get you into trouble with tax authorities, while underestimating can cause you to miss out on valuable deductions. With MileageWise, you're guaranteed precise tracking that you can rely on.
Your Privacy is Protected
In today's digital age, data privacy is of utmost importance, and free mileage tracker apps may fail to fully conceal the data you share with them from prying eyes. MileageWise ensures that all your personal data, including where you travel, remains confidential. The app employs robust security measures to guarantee that your information stays yours alone.
Trips Get Auto-classified
Ever stare at a trip wondering if it was that coffee run or the big client meeting? One of the standout features of MileageWise is its ability to auto-classify trips and separate business miles from personal miles making it easier for you to review and manage them.
Saves You Time and Stress
With automatic tracking and classification, you can bid farewell to the tedious manual entries and calculations. This not only saves you a significant amount of time but also eliminates the stress of constantly having to remember to log every mile. What a relief!
Flexible Reporting Options
Whether you prefer PDFs or Excel/CSV spreadsheets, MileageWise has got you covered. The app can generate detailed mileage logs in your desired format, making it easier to present the information to accountants or tax professionals.
Significant Savings Through Tax Deduction
By accurately tracking and logging every mile you cover for business purposes, you can save thousands of dollars through tax deductions. MileageWise ensures you never miss out on a potential deduction opportunity, maximizing your savings come tax season.
Try it for Free!
Still unsure? The best way to understand the value MileageWise can bring is by trying it out. You can download the app for free below and start experiencing firsthand the convenience and benefits it offers. We trust this is going to be the miles tracker app you were looking for!
Safe travels and check out the video below. 🙂
Download MileageWise's automatic mileage tracker app from Google Play or the App Store & try it for free for 14 days. No credit card required!
Similar blog posts