What do you want to find out?
Simply double-click on the row you want to modify or right-click in the drop-down menu and select Modify.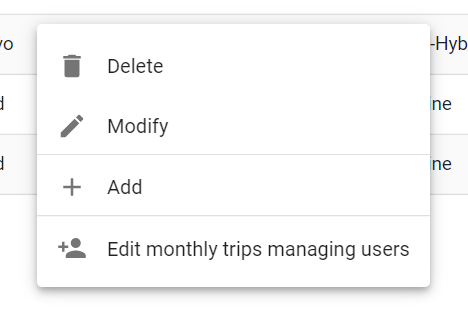 Or select it by ticking the box before the name and select Modify from the menu at the bottom.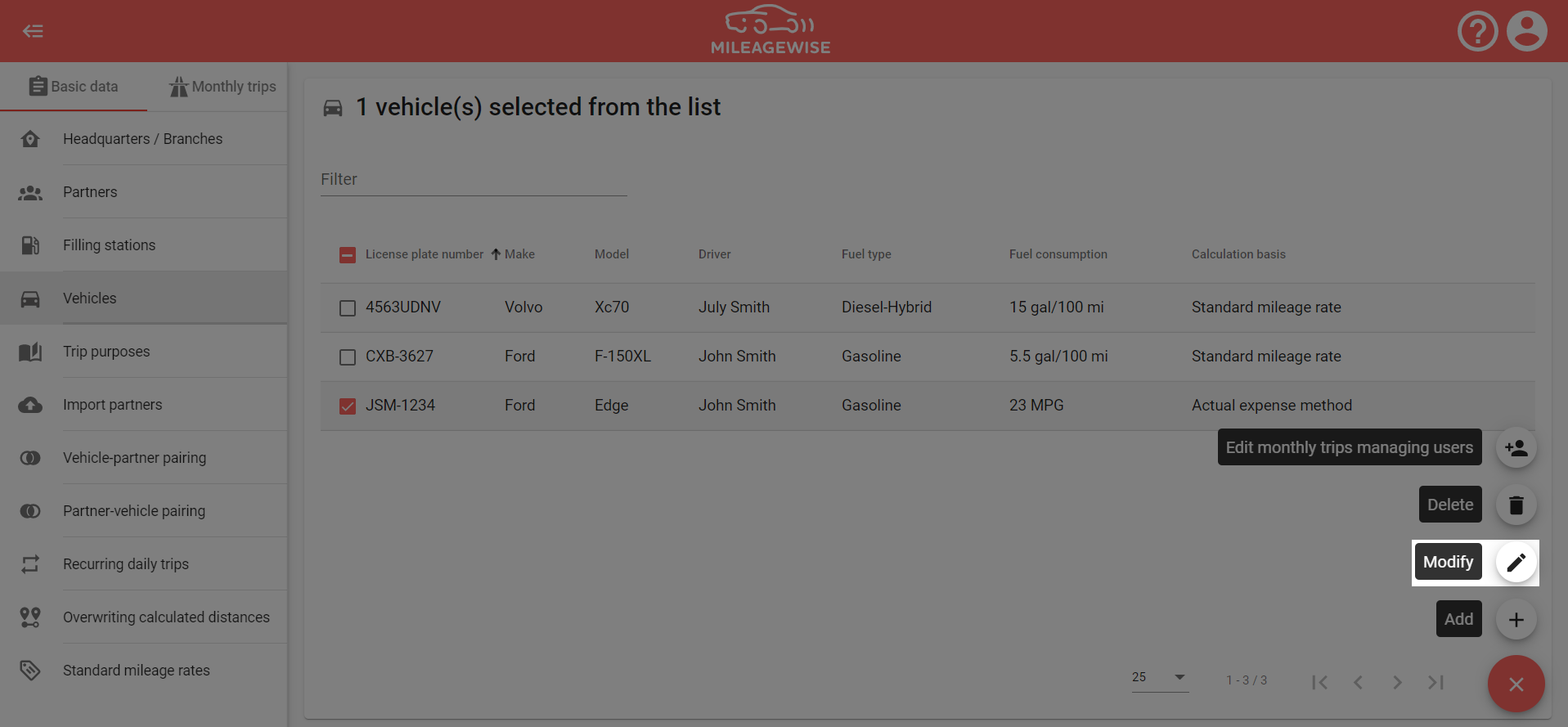 In the case of the license plate cannot be changed. If you change this data, it is only possible by deleting the previously incorrectly registered vehicle and re-entering it with the appropriate data on a new datasheet!
After making the other desired changes, click the Modify button. (Click Modify and new to save your changes and move on to adding a new vehicle right away.)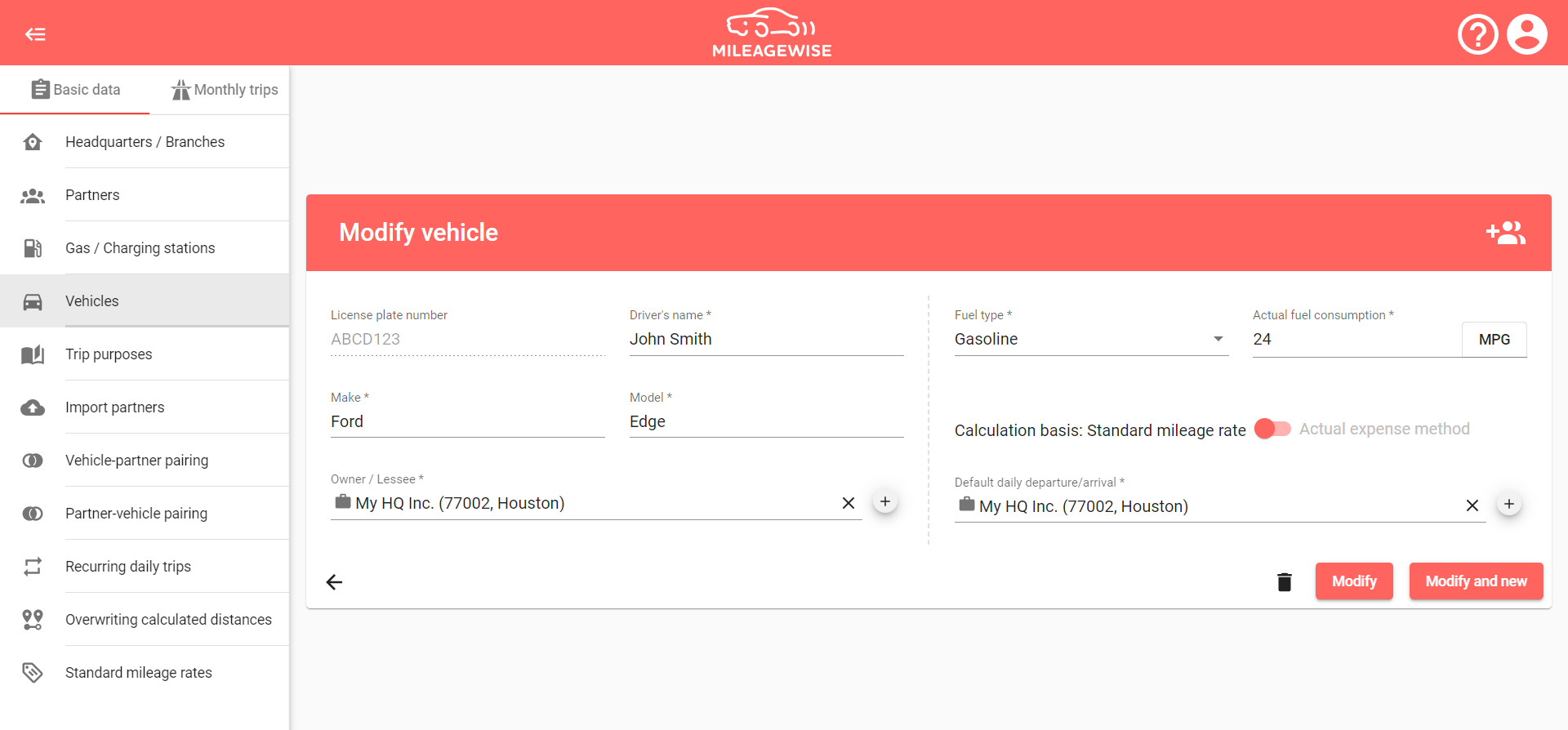 If necessary, you can also delete the vehicle from your system.
Similar Help articles