What do you want to find out?
Selecting vehicle and month
In the menu on the left, you can choose the vehicle and the month for which you would like to make a mileage log for. You can enter your preferred vehicle and month in the Select vehicle and month on the left.
Clicking on the Plate number field will display all your vehicles in a drop down window (Adding a new vehicle). You can select the right license plate from the list directly or enter any information about the vehicle (manufacturer, type, driver's name, etc.) to find the vehicle you're looking for.
After entering the date, click the Select button.
The program will calculate with the standard mileage rate issued by the IRS which applies to that given month.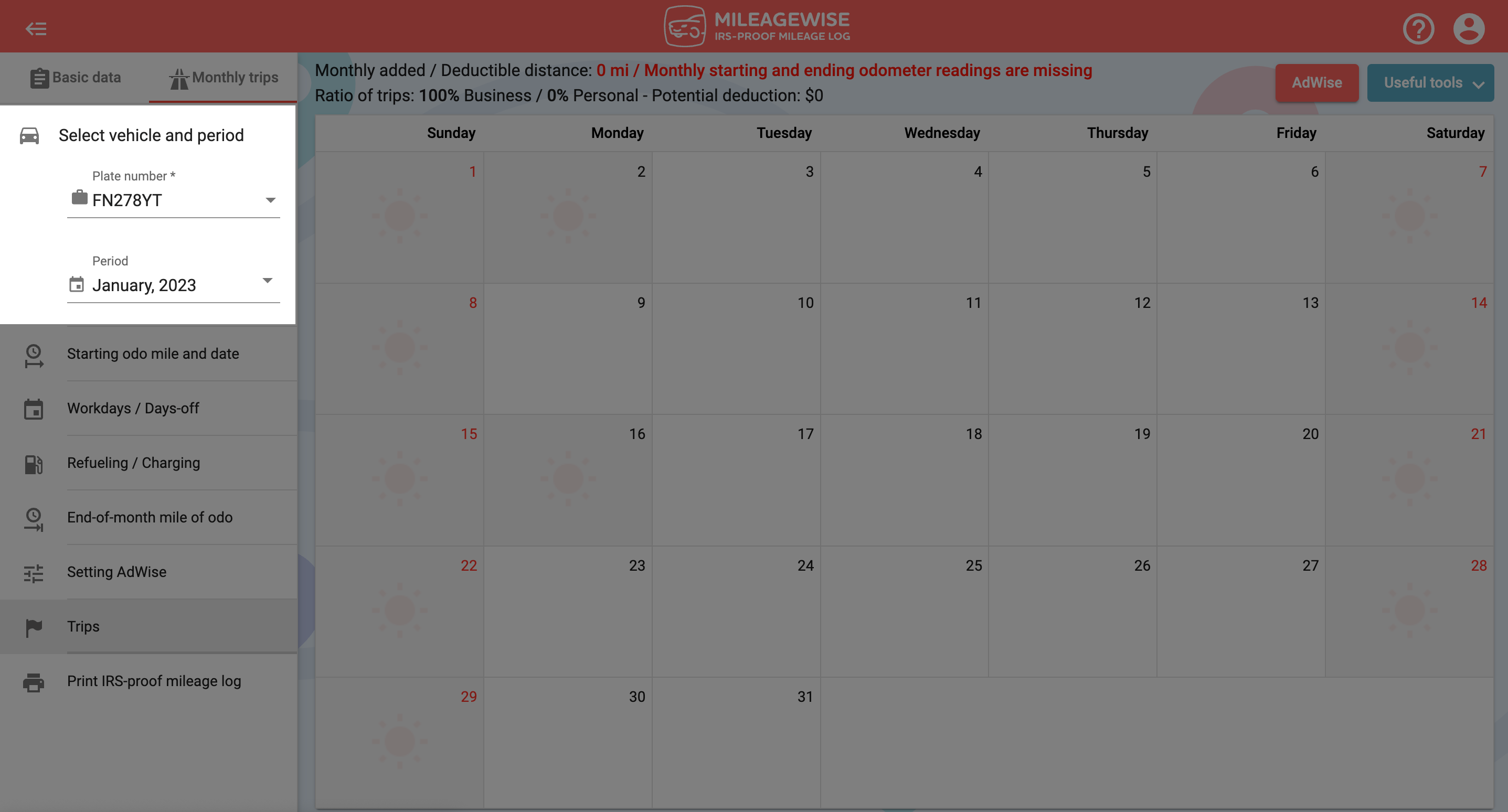 If you try to select a time period for which you do not have a valid subscription, we will notify you in a pop-up message.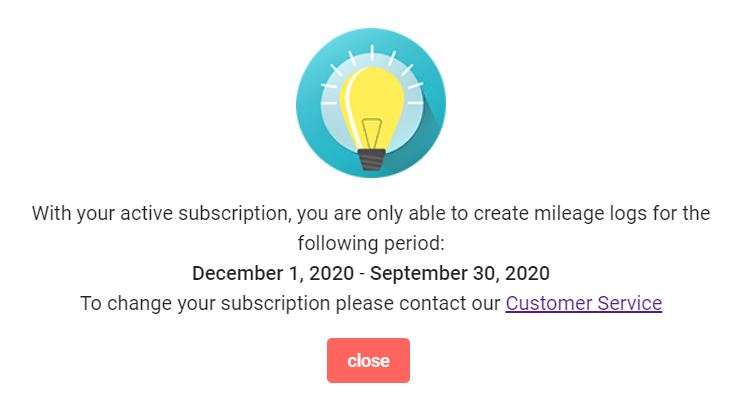 Similar Help articles