Last update on September 15, 2023
Hold onto your hats, mileage trackers! We're about to venture down the fast lane of mileage tracking innovation. Gear up to meet TripLog Mileage Tracker, the hotshot new contender vying for the title of 'best mileage tracker' on the market.
Whether you're a small business owner, gig worker, or independent contractor, you're bound to be on the hunt for a mileage tracking solution that's robust, reliable, and ready to revolutionize the way you handle your mileage tracking.
But does TripLog truly live up to the hype? Stick around and let's find out!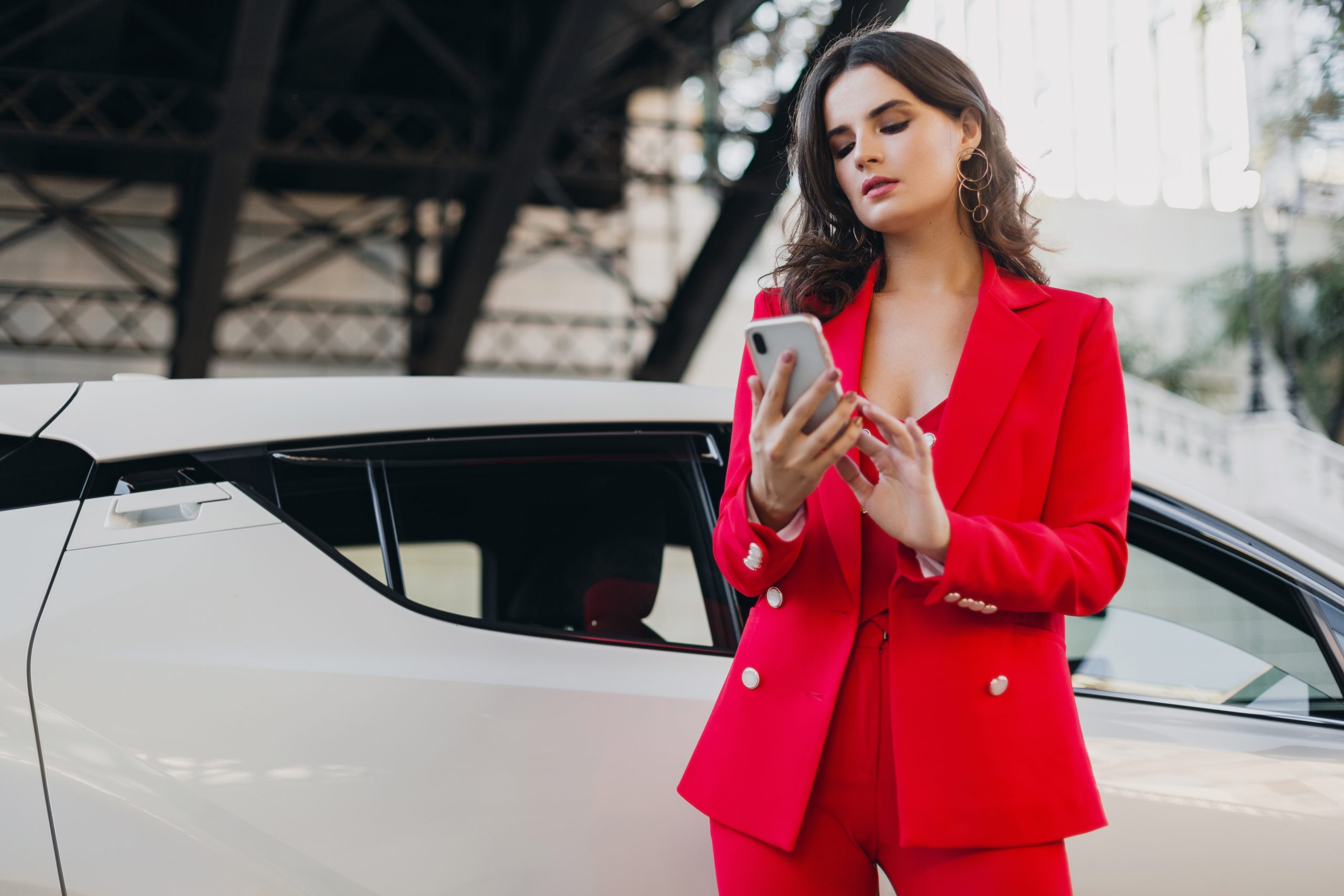 The History of TripLog Mileage Tracker: A Dream, A Vision
The idea for TripLog was sparked by an entrepreneurial spirit and a simple mission: to make mileage tracking as hassle-free as possible.
The Journey of TripLog: Cruising or Crashing?
Since its inception, TripLog has evolved, adapted, and expanded. It has grown from a humble idea into a fully-fledged mileage tracking solution, complete with an array of features to make your mileage tracking duties a breeze. However, despite its solid array of offerings, there are still some contenders that take the cake.
Pros of Using TripLog
Customizable mileage rates – Like MileageWise, you can set custom mileage rates for your team, simplifying the process of mileage reimbursement.
Automated mileage tracking – This is a standout feature that allows automatic mileage tracking based on movement, so you won't forget to record a trip.
Multiple auto start options – Users can decide how they want the app to start tracking. It could be as simple as plugging your phone into a car charger or connecting it via Bluetooth. This ensures tracking begins as soon as a trip starts.
IRS-compliant reports – This is a godsend for tax season. TripLog provides detailed IRS-compliant reports that can be exported to your preferred format.
Integrations – TripLog can integrate with a number of third-party software like QuickBooks, making your mileage expenses easy to manage.
Pricing – Bang for Your Buck
TripLog offers flexible pricing options. They have a free tier that allows you to record up to 40 trips a month. After that, they have the following paid tiers:
Personal – $2 per month. This includes unlimited trip logging and access to all of TripLog's features.
Business – $4 per user per month. This tier offers the same features as the Personal tier but includes additional features aimed at businesses like the fleet management dashboard.
Enterprise – Custom pricing. This is targeted towards larger businesses, and TripLog offers custom solutions to suit your business needs.
Cons of Using TripLog
While TripLog is undeniably feature-rich, it has a few drawbacks worth mentioning:
Complex user interface – While feature-rich, the user interface can be overwhelming and confusing for first-time users. This can increase the time it takes to familiarize oneself with the platform.
Inaccurate GPS tracking – Some users have reported issues with GPS tracking accuracy. This can affect the overall mileage recorded.
Limited free trips – The free tier only offers 40 trips a month, which may be insufficient for business owners who frequently travel for work.
Customer Support – Some users have reported slow response times and difficulty resolving issues.
TripLog vs MileageWise: A Comparison of IRS Compliance
Both MileageWise and TripLog offer tools to help you produce IRS-compliant mileage logs. However, the two handle this critical task slightly differently, and understanding these distinctions can be key to finding the right solution for your needs.
TripLog: IRS Compliant Reporting
TripLog provides tools for creating IRS-compliant mileage logs. It enables users to document and categorize trips according to IRS-acceptable business purposes, keeping a record of dates, times, distances, locations, and purposes for every journey. TripLog users can easily export these details into comprehensive IRS-compliant reports.
What's more, TripLog has a feature that automatically calculates the deductible mileage reimbursement amount based on the standard IRS mileage rate (or your custom rate, if you prefer). This eliminates the need for manual computations and helps to ensure accuracy in your claims.
MileageWise: The Promise of 100% IRS-Proof Logs
MileageWise, on the other hand, pulls out all the stops when it comes to IRS compliance. It incorporates an inbuilt IRS auditor that scrutinizes and rectifies up to 70 different logical contradictions in your mileage logs before you print them. The company asserts that the resulting mileage logs are 100% IRS-Proof, suggesting a very high level of confidence in its product's ability to withstand an IRS audit.
In addition to this, MileageWise offers a Concierge service for those with limited time to create their own mileage logs and an AI-powered AdWise Wizard feature, which intelligently suggests realistic trips to fill any gaps in your mileage log. As well as Google Timeline import function and their retrospective mileage log creation in case you have forgotten to log your mileage. These innovative tools are aimed at ensuring a complete and accurate log that complies fully with IRS requirements.
The Verdict
Ultimately, both MileageWise and TripLog offer robust features to help you create IRS-compliant mileage logs. MileageWise seems to place a stronger emphasis on providing bulletproof logs with its inbuilt IRS auditor and AI-enhanced features, which might appeal to those particularly concerned about an audit.
TripLog, on the other hand, offers a solid suite of features for IRS-compliant tracking and reporting, which may be more than adequate for many users.
The choice between the two will depend on your personal needs, your level of concern about IRS audits, and the value you place on the additional services offered by each app.
MileageWise – An Unbeatable Contender
While TripLog comes with an impressive array of features, MileageWise outperforms it in several areas. With a user-friendly interface, precise tracking, comprehensive IRS-Proof reports, and excellent customer support, MileageWise proves to be a superior solution. With a 14-day free trial available, why not give it a spin and see if it's the right fit for your mileage tracking needs?
Why MileageWise Steals the Show
As impressive as TripLog is, there's still one mileage tracking solution that outpaces it in the race for excellence: MileageWise.
The secret behind MileageWise's unmatched prowess lies in its commitment to innovation and user experience. Unlike TripLog, MileageWise goes beyond the basics of mileage tracking. With an arsenal of unique features such as AI-powered AdWise Wizard, IRS Auditor, Google Timeline Import, retrospective mileage log creation and customizable reports, MileageWise transforms the process of mileage tracking from a tedious task to a streamlined and simplified procedure.
In addition, MileageWise's concierge service offers hands-on assistance for those who are short on time, and their ability to recreate mileage logs is a godsend for anyone who's ever had a hiccup in their mileage records.
Not to mention, MileageWise promises a 100% IRS-Proof mileage log, ensuring that you're not just tracking your miles, but doing so in full compliance with all IRS rules and regulations. This peace of mind is something that TripLog simply doesn't offer.
So, while TripLog may be a solid contender in the mileage tracking landscape, it's clear that when it comes to comprehensive features, ease of use, and peace of mind, MileageWise is in a league of its own. Why settle for less when you can have the best? Give MileageWise a whirl today and experience the difference for yourself!
Download MileageWise's automatic mileage tracker app from Google Play or the App Store & try it for free for 14 days. No credit card required!
See Why The Wise Choose MileageWise
Similar blog posts