Last updated: November 14, 2023
Hold your horses, folks! If you're a small business owner, freelancer, or gig worker, you might just stumble upon a goldmine here. Have you been yearning for a reliable, accurate, and downright ingenious app for tracking mileage and expenses?
Well, your prayers have been answered! Stick around and let's talk about a nifty tool that's about to give your tax deductions a massive adrenaline shot.
Trust me, you won't regret it.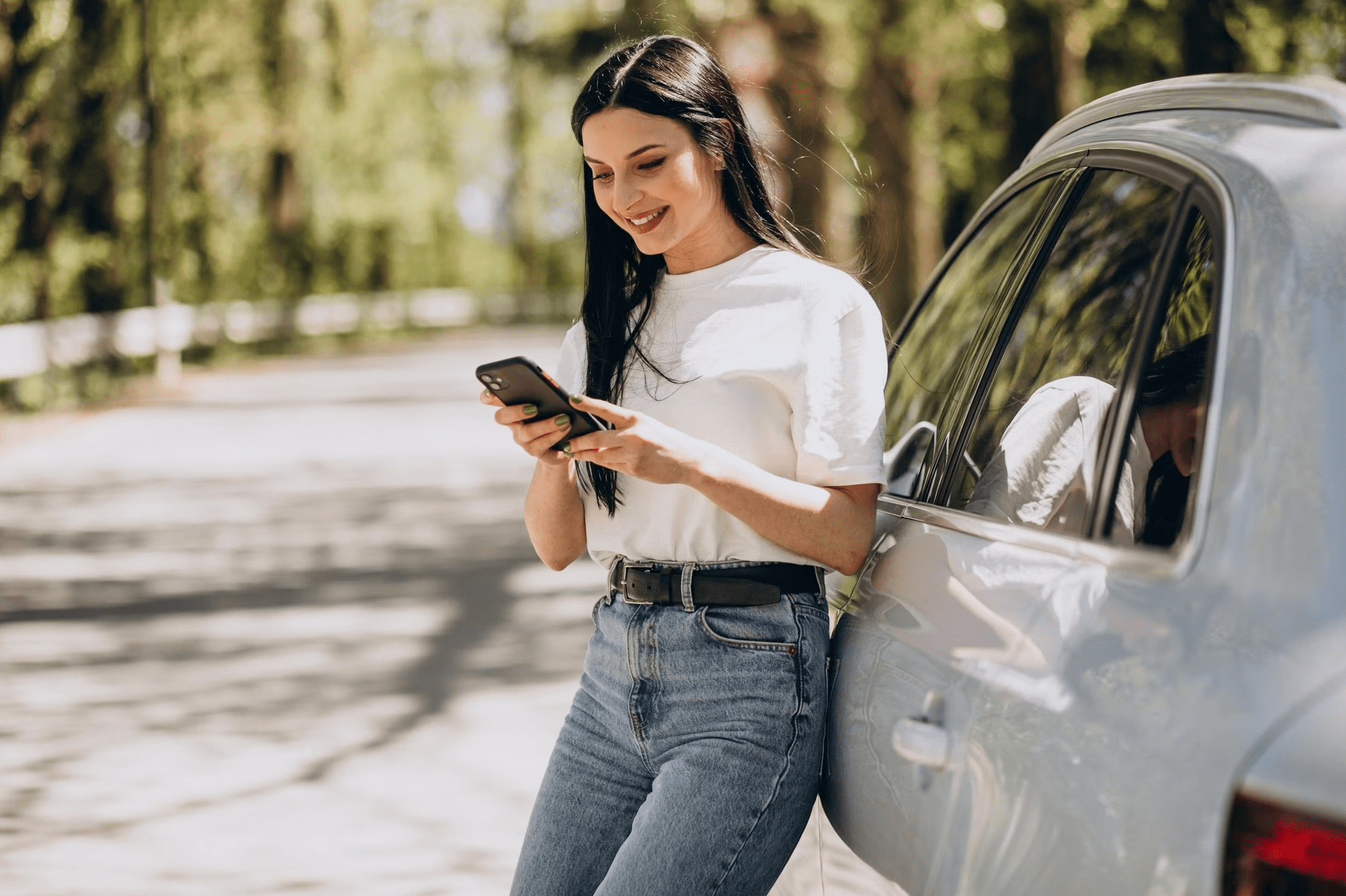 App for Tracking Mileage & Expenses: Why the Hullabaloo?
Before we dive into the deep end, let's address the elephant in the room – why do you need an app for tracking mileage and expenses anyway? Well, my friend, in the world of tax deductions, unclaimed mileage, and expenses are the villains of the piece. They are the pesky goblins stealing away your hard-earned money.
But fret not! Our hero – MileageWise – is here to save the day.
MileageWise: Your Mileage & Expense Tracker Extraordinaire
When it comes to mileage and expense tracking, MileageWise's automatic mileage tracker app is in a league of its own. It's not just another mileage tracking app or expense tracker app. It's a game-changer, a marvel of modern technology, a veritable Swiss army knife in a sea of blunt butter knives.
Your Battery-Friendly, Invisible Co-Pilot
MileageWise is not just another GPS mileage tracking app. It's your unobtrusive co-pilot, diligently noting down your business miles without any fuss.
But here's the real kicker – it's as respectful of your privacy as it is of your battery life. Yes, you heard that right. MileageWise doesn't track your every move, it's not tracking you along the way, it's content to just record your arrival at each destination and connect those dots.
Staying casually in the background, MileageWise's mobile app ensures your phone's battery doesn't take a hit.
So, it's a win-win situation for you – accurate mileage logging without the usual privacy concerns or the fear of draining your battery.
Privacy? Check.
Accuracy? Check.
Battery efficiency? Triple check.
Recording Options: Because Variety is the Spice of Life
One size doesn't fit all, and MileageWise gets that. It offers a smorgasbord of recording options – vehicle movement monitoring, Car Bluetooth monitoring, phone charge monitoring, and even manual recording.
So, whether you're a tech wizard or a beginner in the tech realm, MileageWise has got your back. It's akin to having a mileage log app that's been custom-designed just for you.
Navigating Success: The Power Duo of MileageWise and Waze
Yet, the wonder extends even further!
MileageWise isn't just showing off its capabilities in the realm of mileage tracking and expense logging. It's also rubbing shoulders with the elite in the GPS space. Yes, indeed! MileageWise has partnered with Waze, a leading player among global navigation apps.
This alliance embodies perfect synergy, fusing the dynamic, real-time traffic updates of Waze with the pinpoint precision of MileageWise's mileage tracking. It's like your navigation system and mileage tracker got amalgamated.
No more alternating between apps while on the move. Simply plot your course in Waze, and let MileageWise register your miles in the backdrop. The smoothness is unparalleled.
And if you're contemplating whether this GPS integration is draining your battery life, you're in for a pleasant surprise. Remember MileageWise's unique, energy-conserving approach to GPS tracking? Well, that same concept is employed here. The app only springs into action upon your arrival, thereby preserving your battery life.
With the MileageWise-Waze tandem, you secure the best of all worlds – superior navigation, accurate mileage logging, minimum battery consumption, and utmost peace of mind. Now that's what we call a quadruple win!
Vehicle Expenses: Because Mileage is Just Half the Story
But MileageWise doesn't stop at mileage tracking. Oh no, it goes the extra mile (pun intended). Its Vehicle Expenses feature is a godsend for those who choose the actual expense method on their taxes.
It's like having a car expense tracker & a mileage tracker app rolled into one. It helps you track everything – from oil changes to tire replacements.
Now, if that isn't a showstopper, I don't know what is!
Wrapping Up: MileageWise – The Complete Package
So, there you have it. MileageWise is the superhero app for tracking mileage and expenses you've been waiting for. It's got the chops to help you maximize your deductions, save you a pretty penny, and bring a smile to your face come tax season.
So, what are you waiting for? Give MileageWise a whirl, and let the magic unfold.
FAQs
MileageWise – Your Essential Business Companion
So, there you have it folks.
If you're in search of an app for tracking mileage and expenses, then MileageWise is your knight in shining armor. It's got all the bells and whistles to ensure you're making the most of your mileage and expense deductions. It's smart, it's savvy, and it's ready to help you save money. So why wait?
Give MileageWise a whirl and watch as it transforms your mileage and expense tracking game. Trust me, your wallet will thank you!
Download MileageWise's automatic mileage tracker app from Google Play or the App Store & try it for free for 14 days. No credit card is required!
See Why The Wise Choose MileageWise
Similar blog posts