What do you want to find out?
Workdays and days-off
In Calendar view, weekends and national holidays are marked in advance. This is already set up, you do not need to worry about adding them in separately.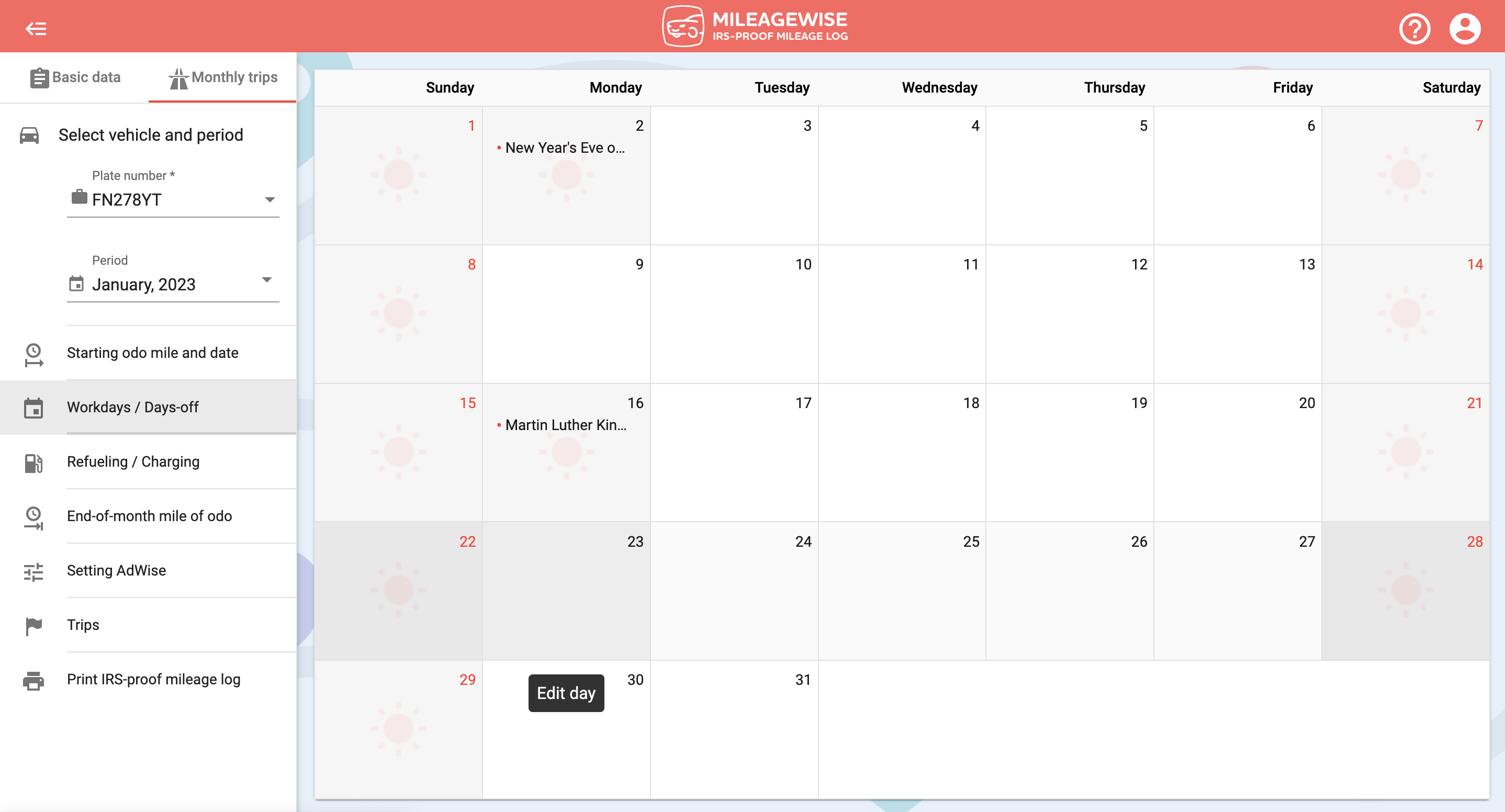 In addition, you can set a weekday as a day-off for when you did not use your vehicle for business purposes in the given month (e.g.: you were on holiday), this can help you when recording visits. Your day-off will be marked the same way as the weekends are marked.
Depending on your working habits, you may be traveling on weekends or even on holidays for work. In this case, you can change any day set as a holiday / day-off by default to a workday.
To change the default setting of a day, double click on the day in the Workdays / Days-off menu to be able to change your chosen day. If you only want to set one day, the start and end of the time period should be the same. If you have been on holiday for several days, change the end of the period to the ending date of your holiday! Specify what you want these days to be (i.e. day off),  if you would like to further specify your reason for the day off, you can label it in the Label field (i.e. summer family vacation), then click Save.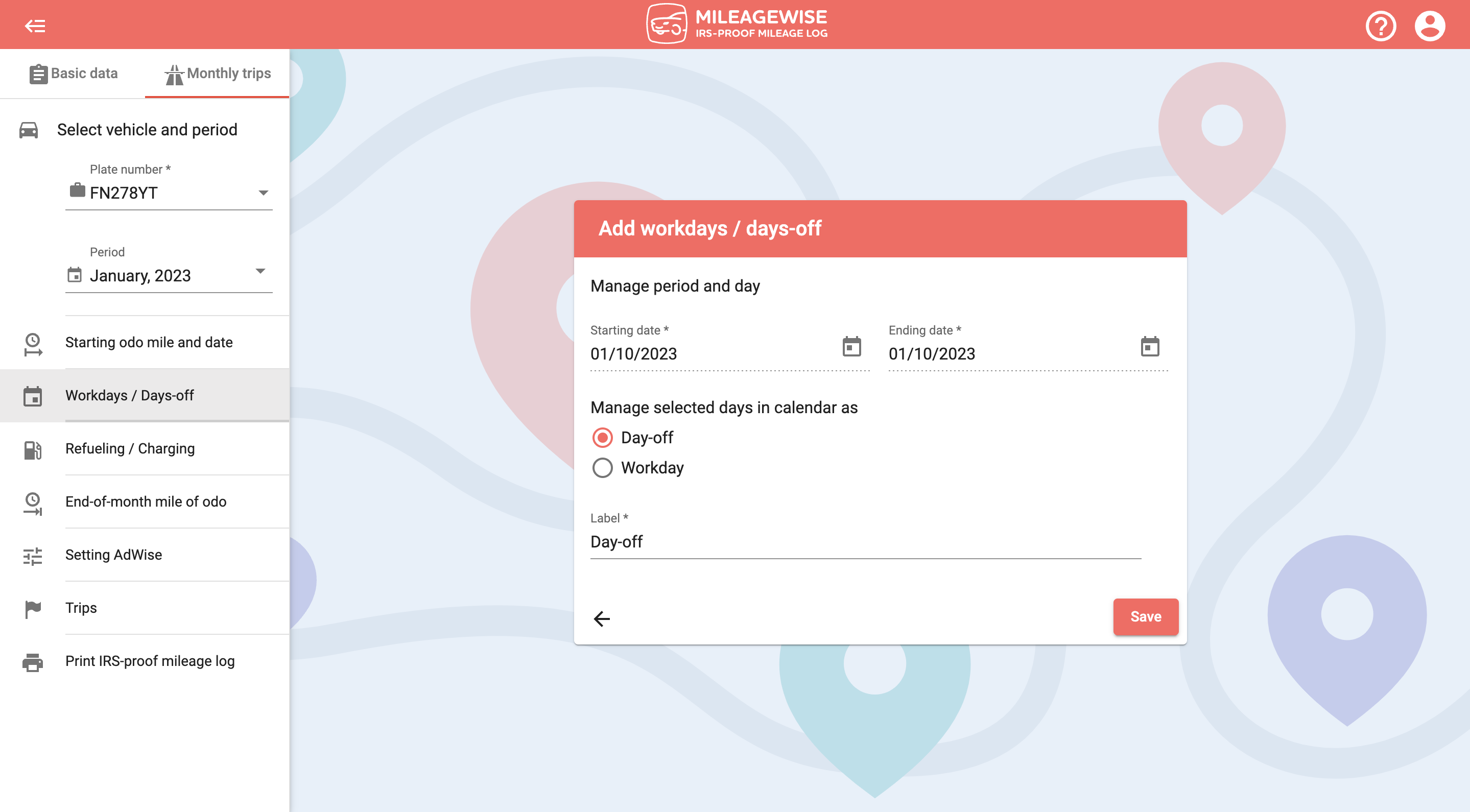 This way, you can also see the holiday you set in the calendar view in addition to the other days.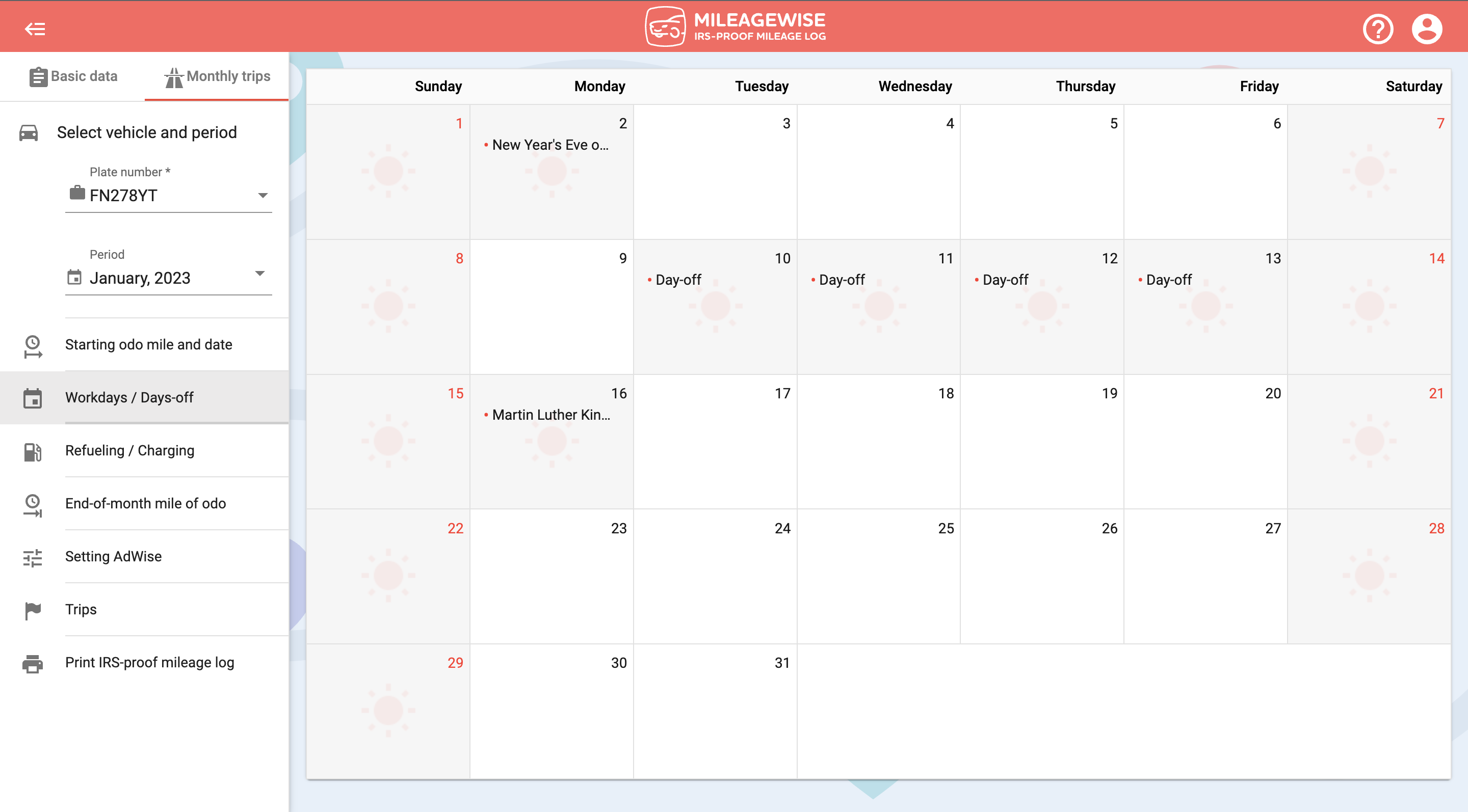 If you accidentally recorded a day off for a day you did not want to or if you would like to change the weekend / holiday to a workday, double-click the day, make the necessary changes, and then click Save.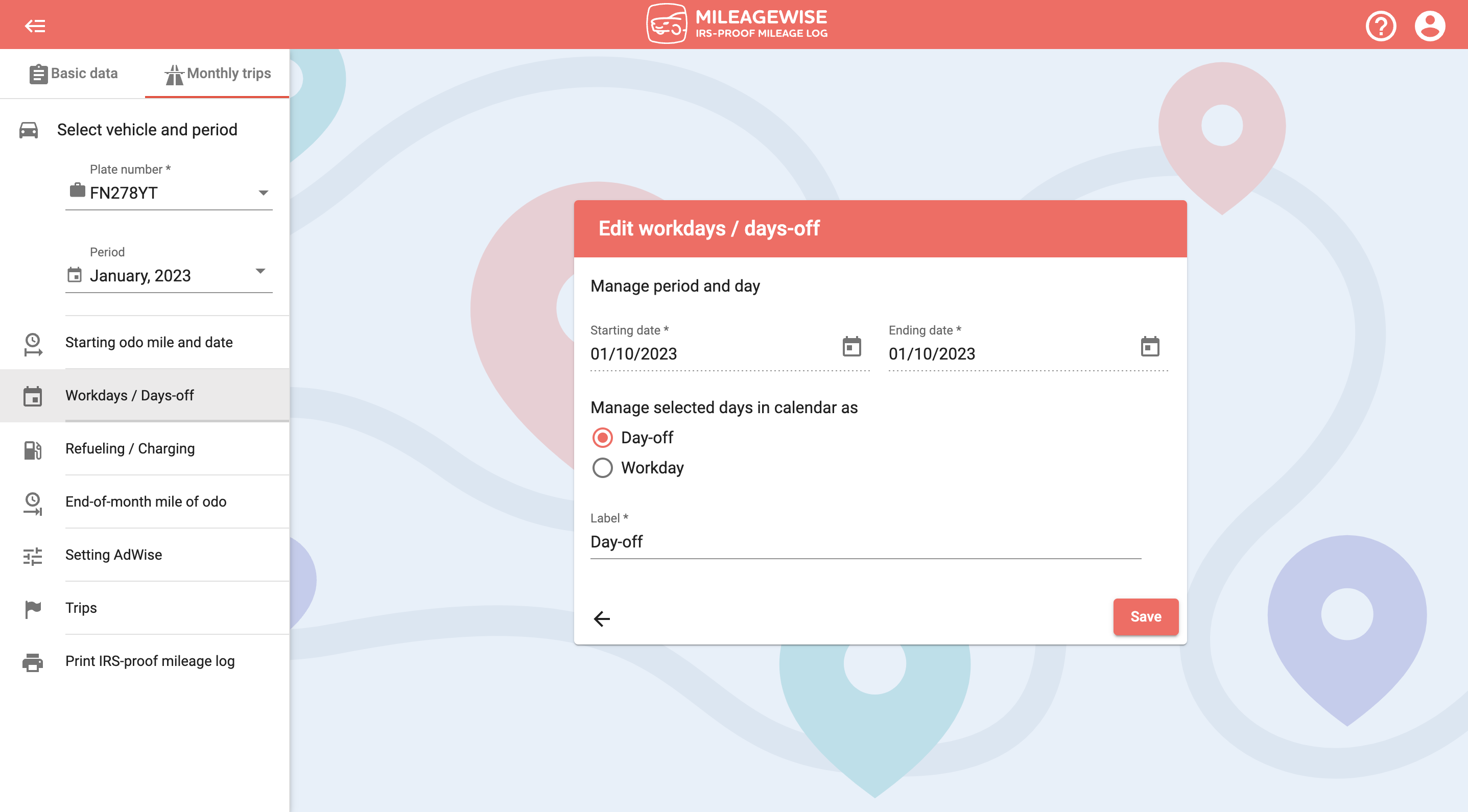 Similar Help articles