What do you want to find out?
Modification
To modify your previously added Headquarters / Branches simply double-click on the row you want to modify or right-click in the drop-down menu and select Modify.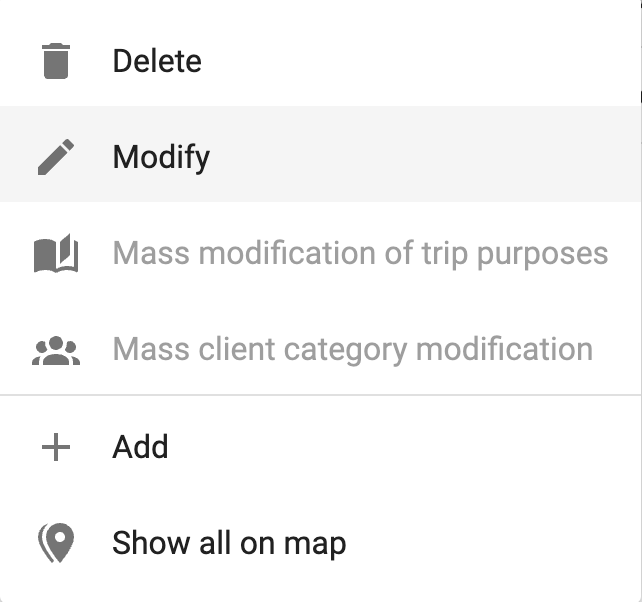 Or select it by ticking the box before the name and select Modify from the top menu.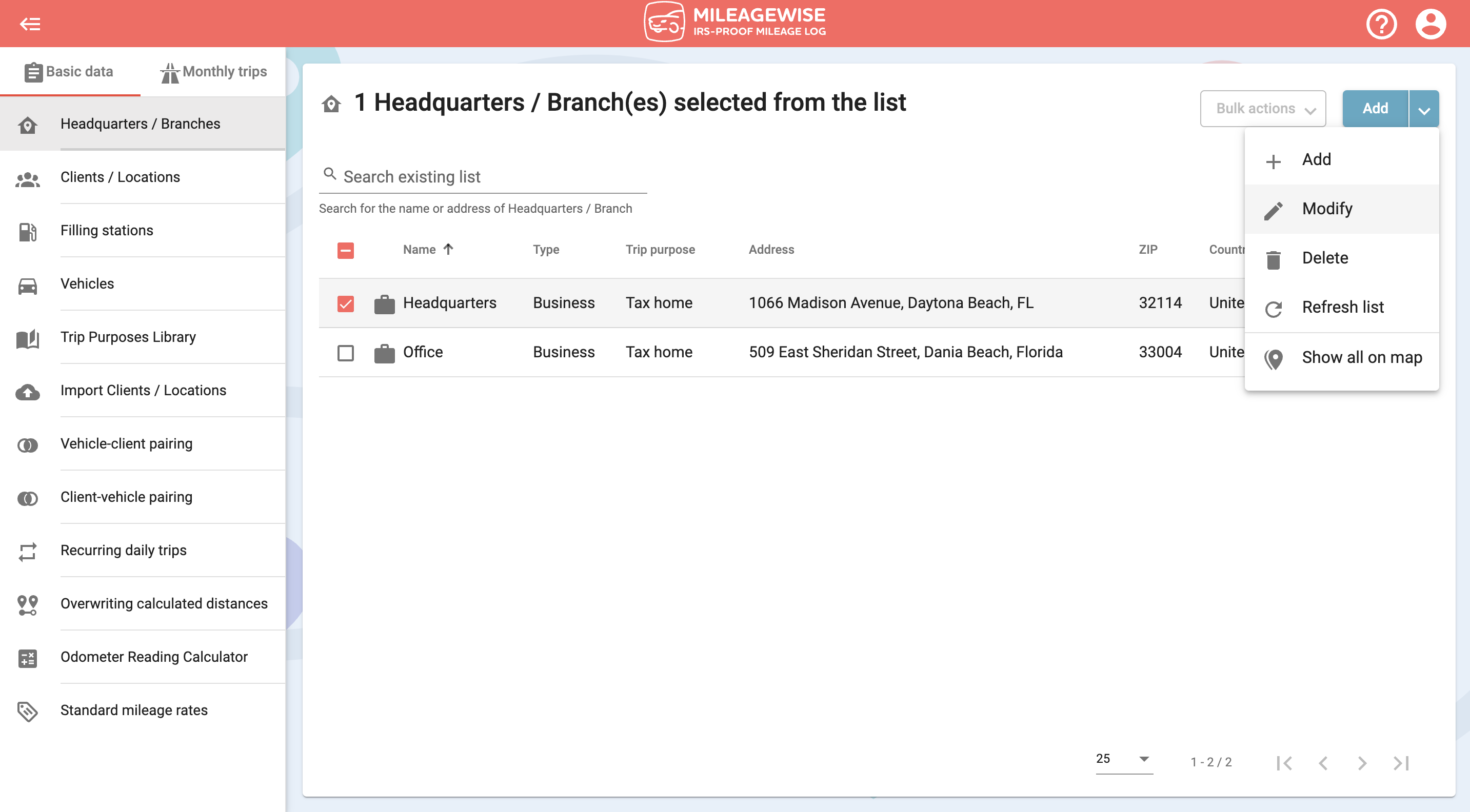 In the next window, make the changes you want! The name, category, and trip purpose can be changed.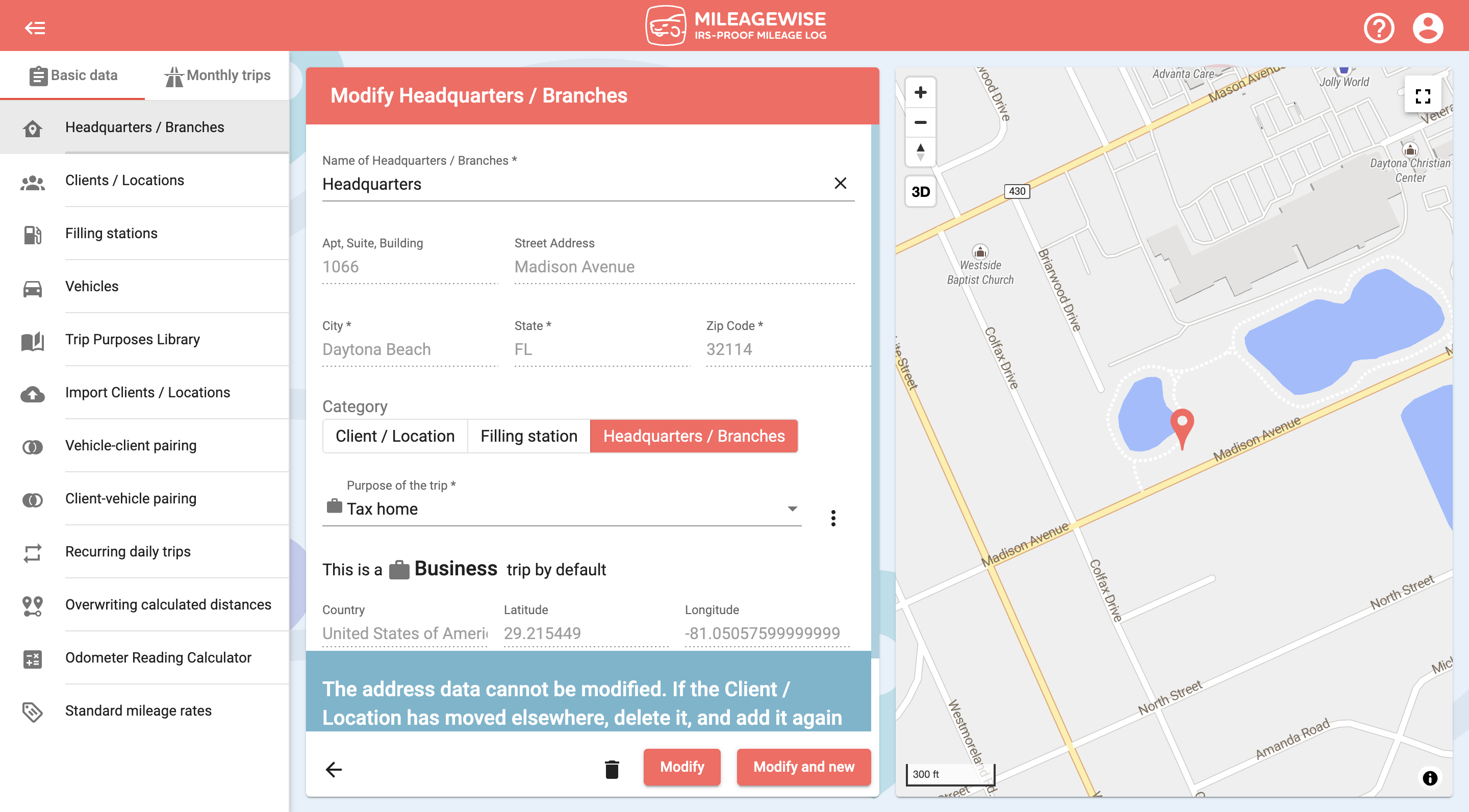 If you want to move the point to a new address, you will have to delete the current HQ and add a new one with the updated address.
After making the necessary changes, click the Modify button!
(By clicking the Modify and new button, you can add a new headquarters or branch while saving your changes.)
Check our tutorial video on the Basic Data menu:
Similar Help articles