November 6, 2023
Managing expenses can be a challenging task for individuals and business owners alike. This is where an expense tracker can be a lifesaver, particularly for those who are keen on claiming mileage deduction on their taxes. One such specialized tool that has gained popularity is MileageWise, known for its vehicle expense tracker feature. Let's delve into how this application can make life easier for anyone needing to track mileage for business expense.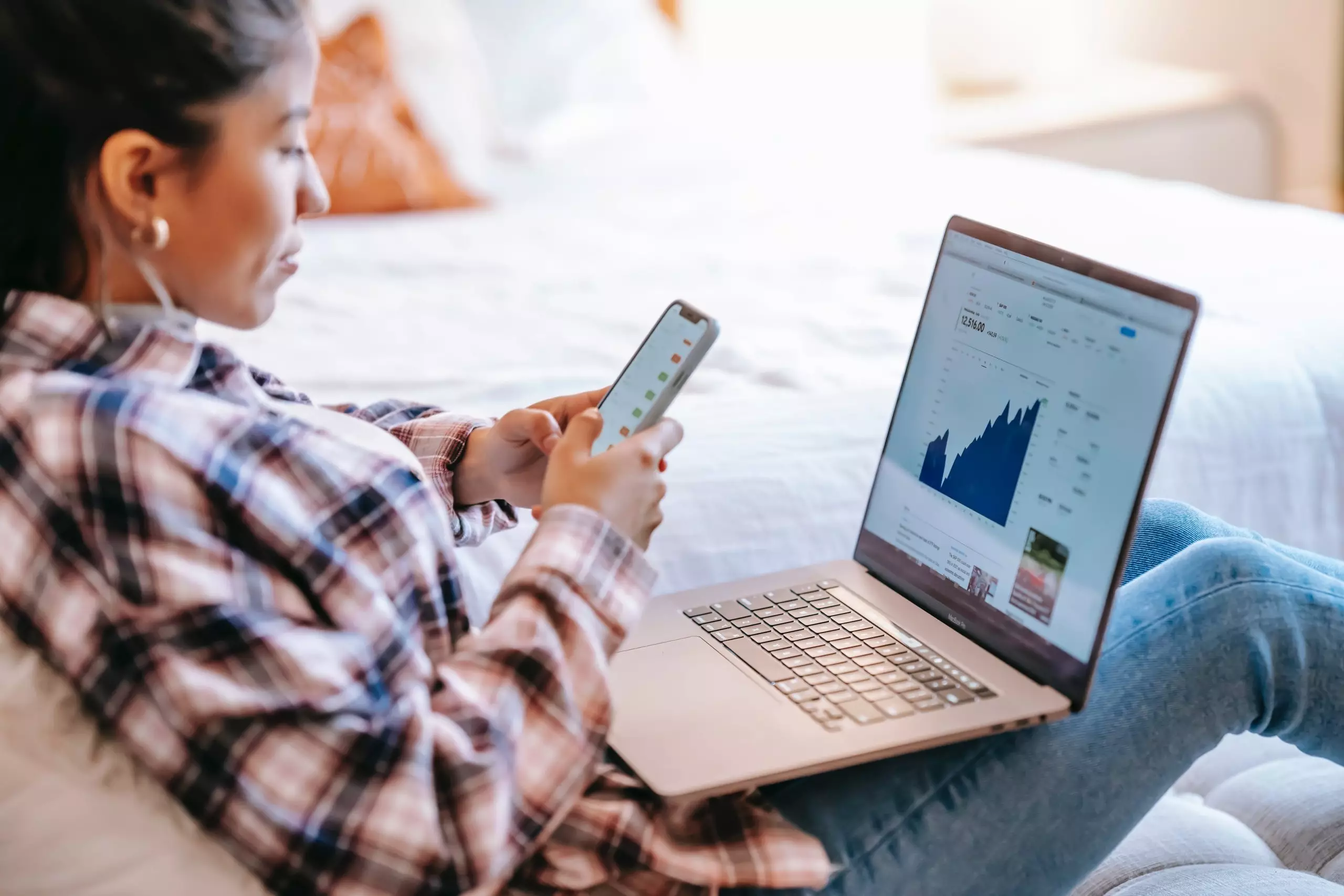 What Makes MileageWise Stand Out?
Among the plethora of expense trackers available, MileageWise stands out as a comprehensive expense tracker app focused on vehicle expenses. It's a robust system designed to make sure every mile and every penny is accounted for.
Auto Expense Tracker – Your Financial Co-pilot
For those who spend a significant amount of time on the road, the auto expense tracker functionality of MileageWise is indispensable. This expense manager app ensures that you keep a detailed record of your vehicle expenses, from fuel to maintenance. The car expense tracker within MileageWise makes it effortless to maintain a meticulous expense record for all car-related spending.
A Monthly Expense Tracker for Every Journey
MileageWise serves as a monthly expense tracker that helps you monitor your vehicle costs consistently. It offers a clear overview, making it easier to plan and budget for upcoming expenses. As a finance tracker, it also helps you forecast future costs based on historical data, a feature that is incredibly useful for businesses and individuals alike.
Business Expense Tracker – The Road to Tax Deductions
The most significant benefit of using MileageWise's mileage tracker is its ability to help users claim mileage deductions accurately. The app can seamlessly generate IRS-Proof mileage logs, a must-have feature for any money tracker aimed at professionals. 
And there's more. Besides offering you seamless mileage tracking for ongoing business trips, MileageWise can also assist you in retrospective mileage deduction for up to 3 years. If you just got started, but would like to cover the entire year, or even previous years, you can rely on the Google Timeline Import and the AI Wizard features.
The Best Car Expense Tracking App for Accuracy and Compliance
When looking for the best car expense tracking app, compliance and accuracy are key. MileageWise not only helps you keep a comprehensive car expense log book but also ensures that every entry is IRS-compliant. This level of detail and compliance sets it apart as potentially the best spending tracker app for vehicle expenses and mileage deduction. Take a look at a sample report generated by MileageWise.
Why Choose MileageWise's Car Expenses App?
Auto Expense Tracker App: MileageWise's dedicated features for vehicles make it more than just an expense tracker; it's a specialized tool for your car expenses.
Best Expense Tracker App: With features designed to ease the process of recording and calculating vehicle-related expenses, MileageWise stands out among its peers.
Money Tracking App: It's not just about tracking what you spend; MileageWise helps you understand where your money goes and how to claim it back where possible through deductions.
Track Mileage for Business Expense: The app's primary feature ensures that every business mile is logged, accounted for, and ready for tax time.
How Does the Car Expense Tracker Work?
Using MileageWise's car expenses app, users can input their vehicle's mileage and expenses, which the app then organizes into a user-friendly expense sheet. This expense tracker not only records costs but also analyzes them, providing insights into how to optimize spending and maximize deductions. Here's an example: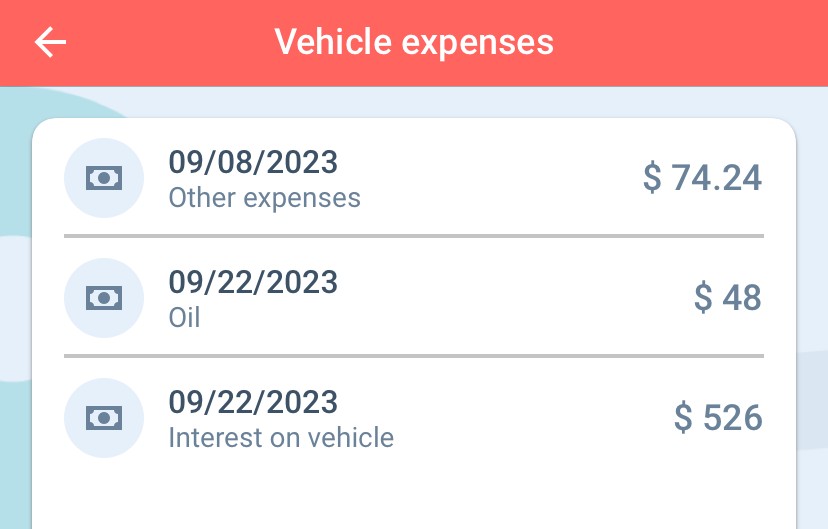 Advanced Reporting for Better Insights
The app offers advanced reporting features that allow you to analyze your expenses in depth. With custom reports, you can identify spending patterns and areas where you might be able to cut costs. The detailed reports provided by MileageWise are not only useful for tax purposes but also for personal or business financial reviews.
Automated Tracking for Ease of Use
One of the most compelling features of MileageWise is its automated tracking ability. Users can leverage the automatic trip detection feature, which ensures that all drives are captured without the need to manually start and stop a tracker. This minimizes the risk of forgetting to log a trip, which is a common issue with manual tracking.
Integration with Other Financial Tools
MileageWise can integrate with other financial tools and systems, such as FreshBooks, making it a versatile addition to your financial toolkit. This connectivity ensures that vehicle expenses are effortlessly synchronized with other financial records, providing a seamless experience and reducing the administrative burden.
Cloud-Based Accessibility and Security
With MileageWise, your data is stored securely in the cloud, giving you access to your expense logs from anywhere at any time. This cloud-based approach means that updates to the application are instantaneous and data loss due to device failure is virtually eliminated.
A Dedicated Support Team
MileageWise distinguishes itself with a dedicated customer support team. This means that users can get personalized assistance and answers to specific questions about their expense tracking needs. The team's expertise with tax regulations can be invaluable for those who want to ensure they're making the most of their deductions. You can, for instance, avail of our Prepaid IRS Mileage Log Audit Defense service, which offers audit protection for a small annual fee.
Continued Improvements and Updates
MileageWise is committed to continuous improvement. The app regularly receives updates based on user feedback and changes in tax laws and mileage rates. This proactive approach ensures that MileageWise remains the leading car expense tracker, always up-to-date with the latest requirements for compliance and efficiency.
Start Tracking Your Vehicle Expenses
For anyone serious about managing their vehicle expenses and maximizing mileage deductions, MileageWise offers an array of features that put it at the forefront of expense tracker apps. With its user-friendly interface and comprehensive money tracking app capabilities, it's a front-runner for anyone searching for the best expense tracker app or specifically the best car expense tracking app.
Remember, an expense manager app like MileageWise doesn't just record your expenses; it transforms them into actionable financial insights, potentially saving you money come tax time. Start with MileageWise today, and drive your way to better financial management and tax compliance.
Download MileageWise's automatic mileage tracker app from Google Play or the App Store & try it for free for 14 days. No credit card required!
Similar blog posts