What do you want to find out?
Creating a new account
Registration
If you don't have an account yet, click on the white Sign Up button.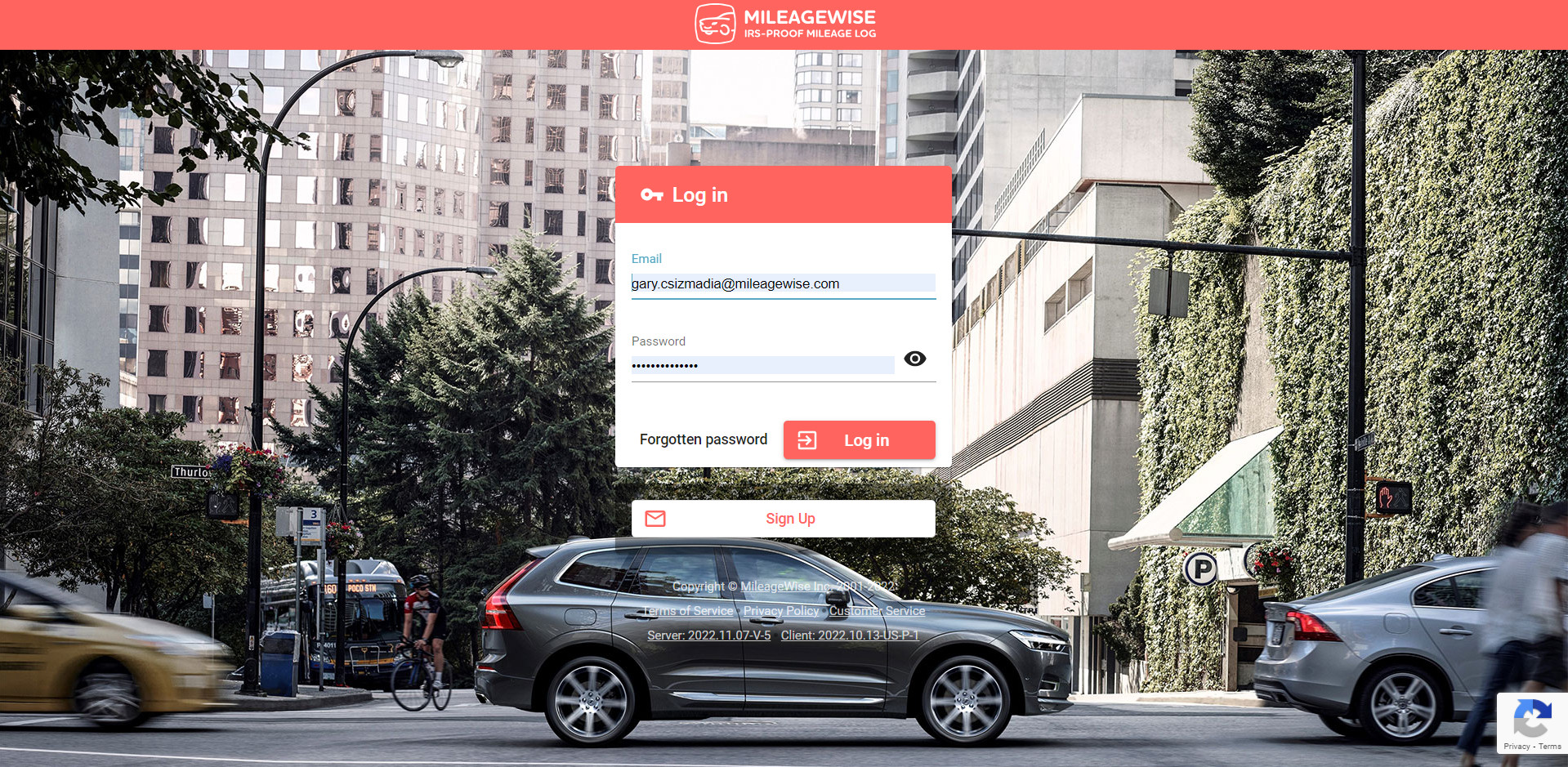 Entering your details
Enter your details, then click on 'Create your MileageWise account'.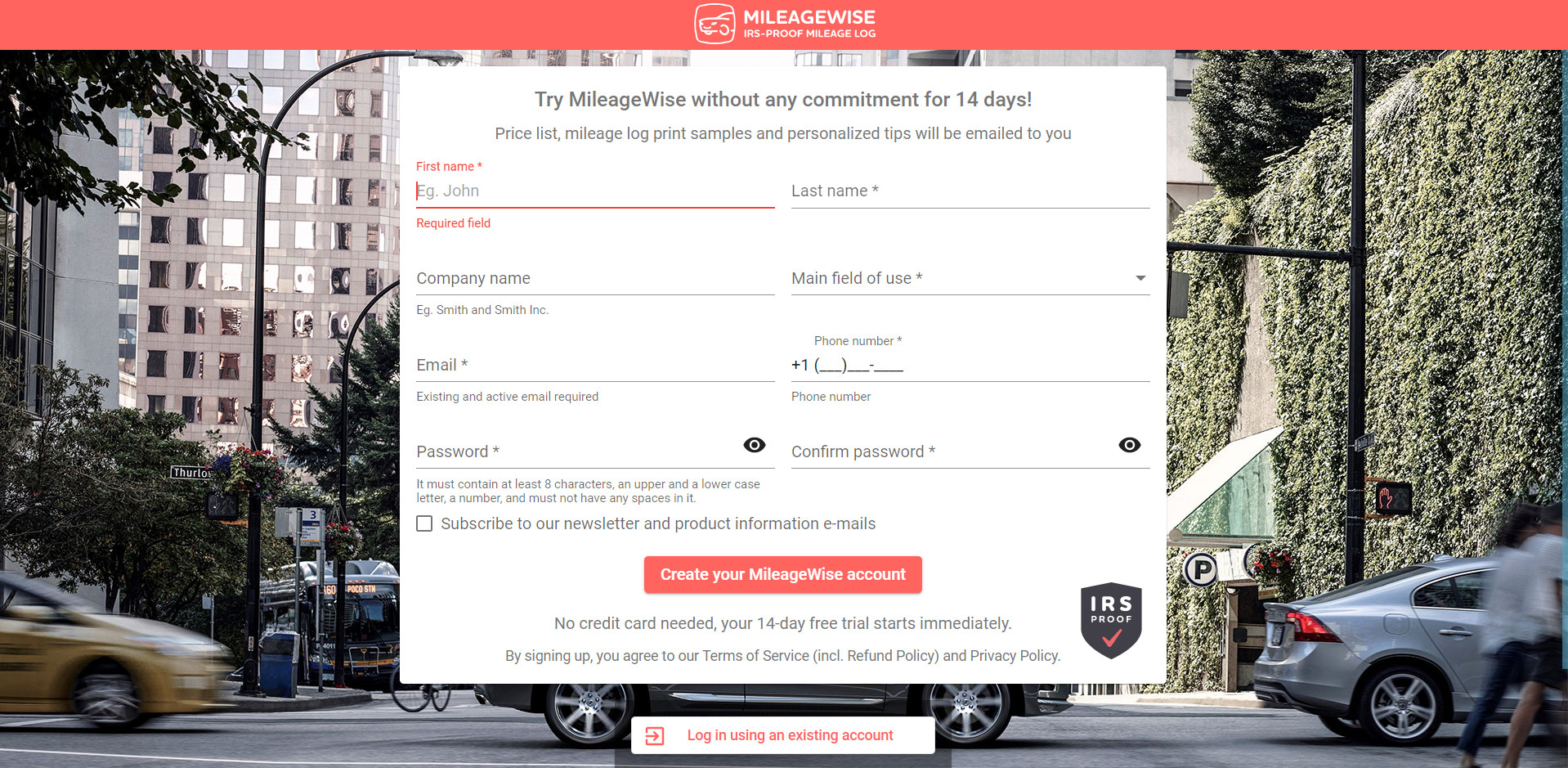 Congratulations, you have successfully created your MileageWise account! You can head straight to the Web Dashboard or just wait 10 seconds to be automatically redirected there.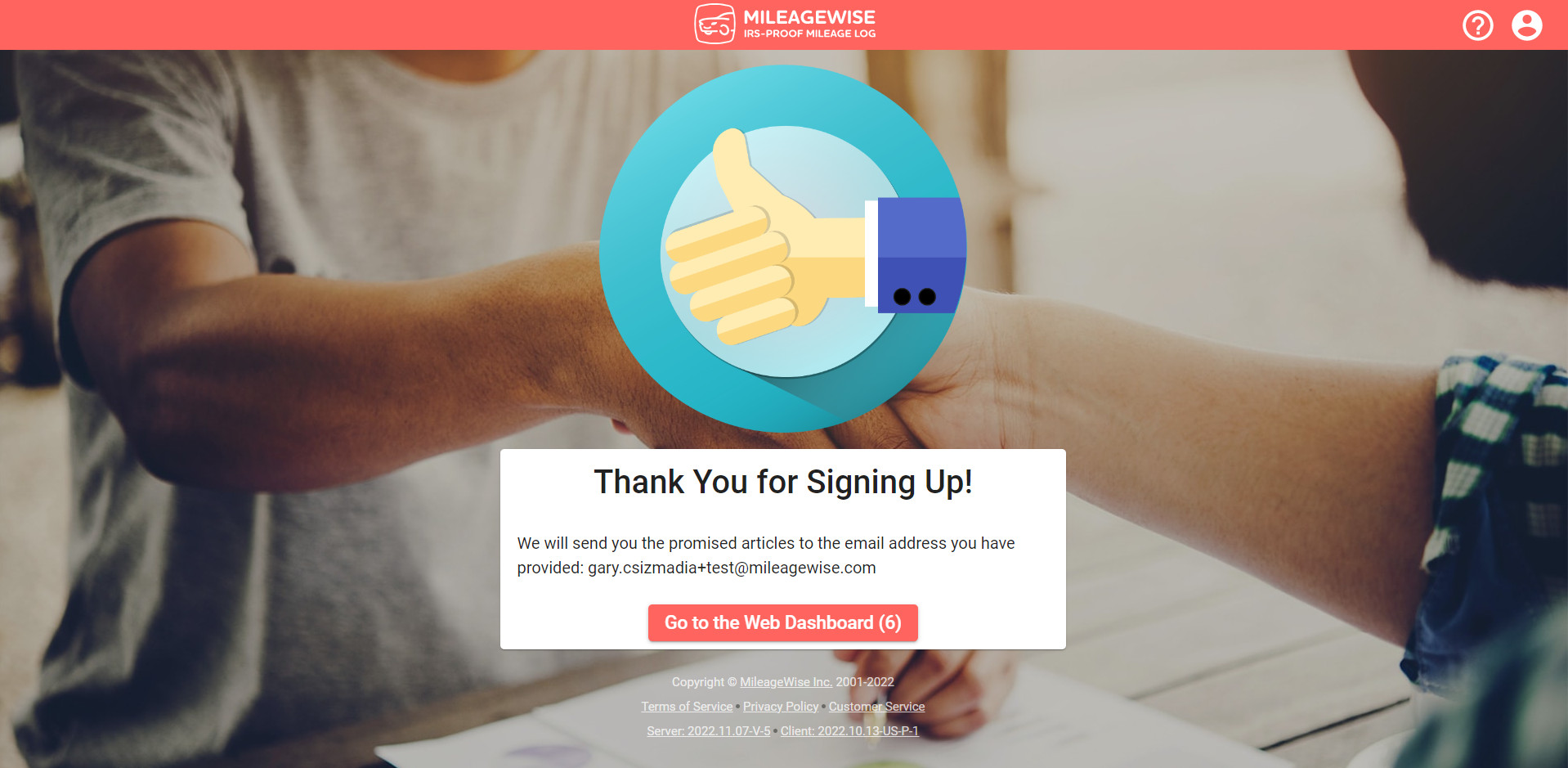 Start the setup process now for the best mileage logging experience.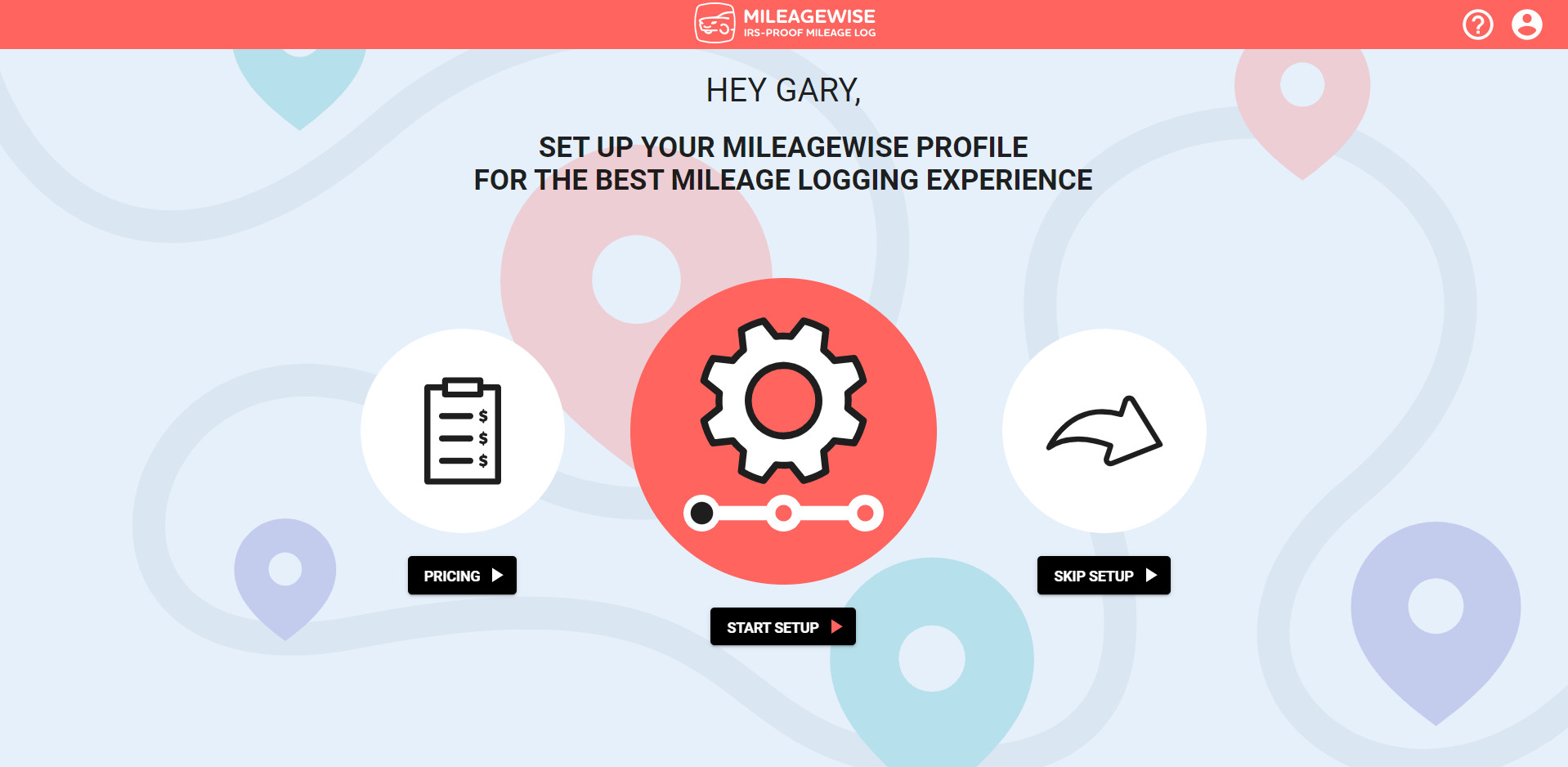 For ease of access in the future, bookmark both our website and the web dashboard.
Similar Help articles