What do you want to find out?
Adding a new client in MileageWise's Mileage Tracker App
By listing nearby companies, saving a new client to the client list can be done with a push of a button.
If your current destination is not in your client database, you can add it as a new client with the touch of a button.
On the Drives screen, select Current position, and then click the

icon. A list of nearby companies will pop up, you can also navigate on the map above. From here you can easily select the one you have arrived at.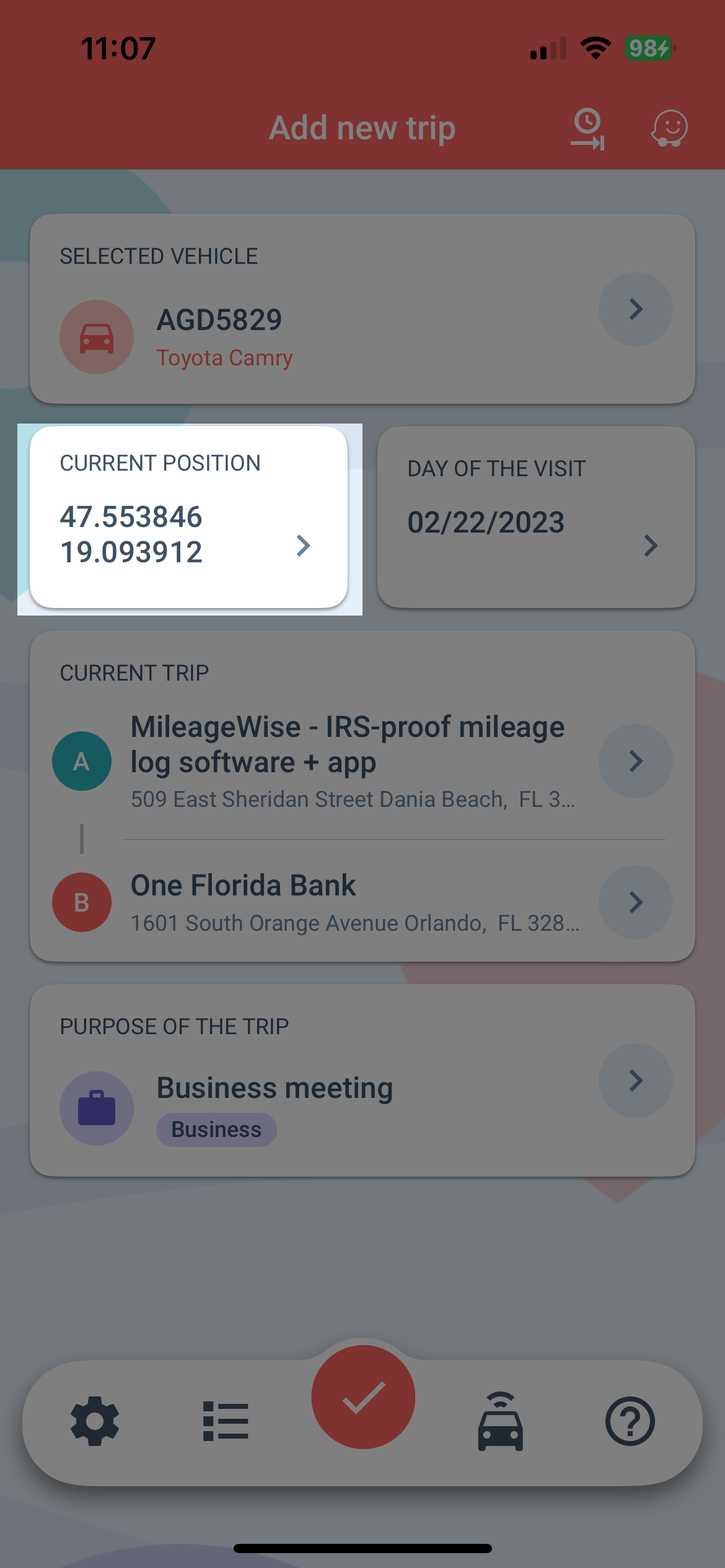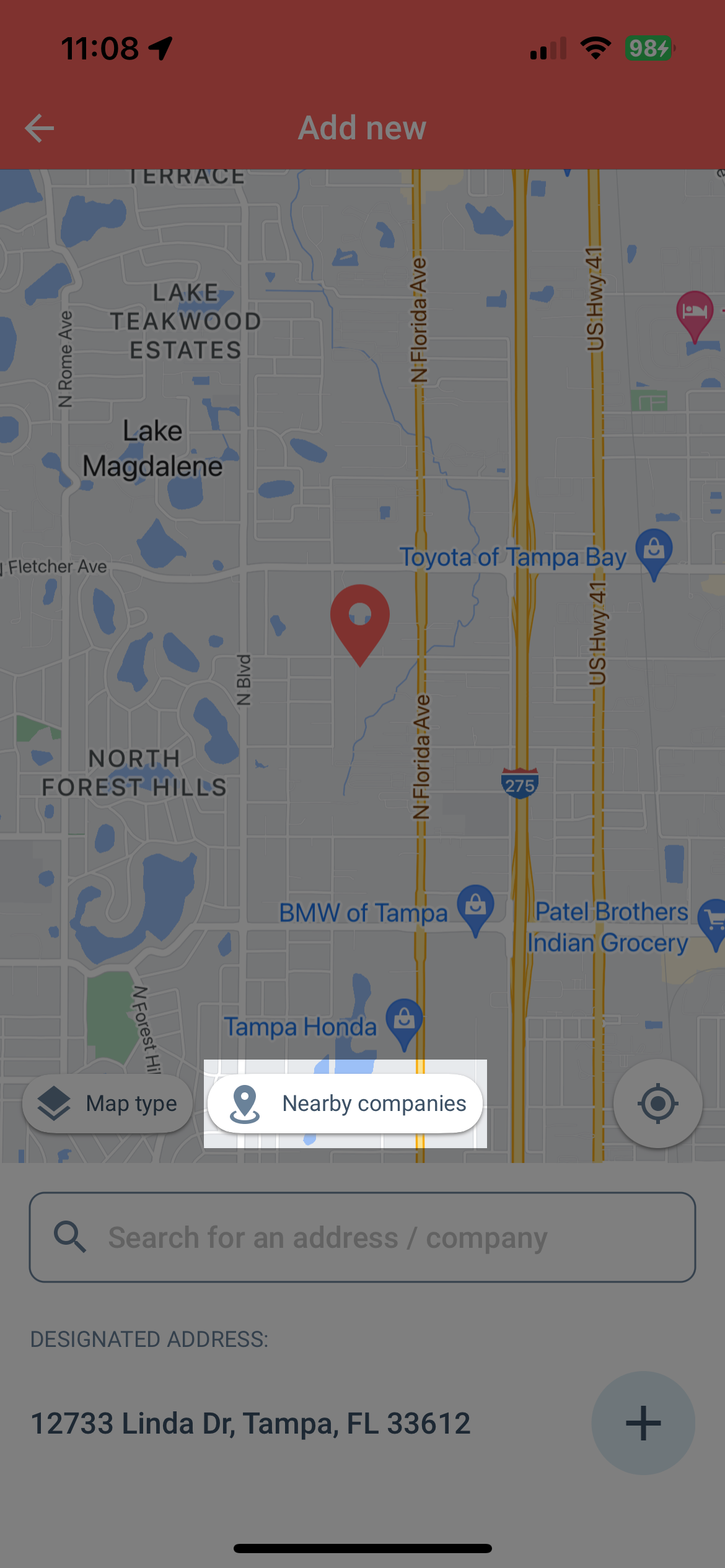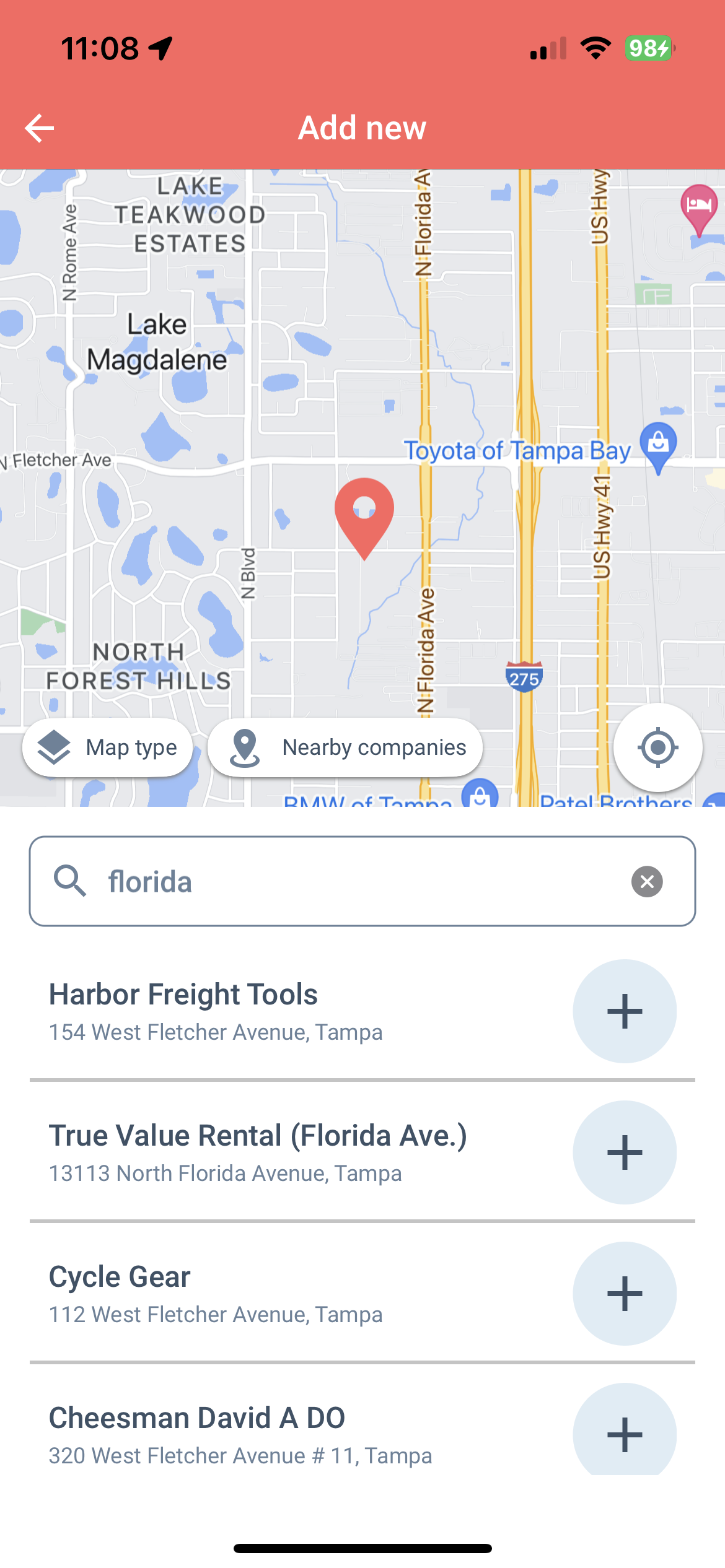 You can easily and quickly add your clients to your client list by searching for the company name or address in the search bar!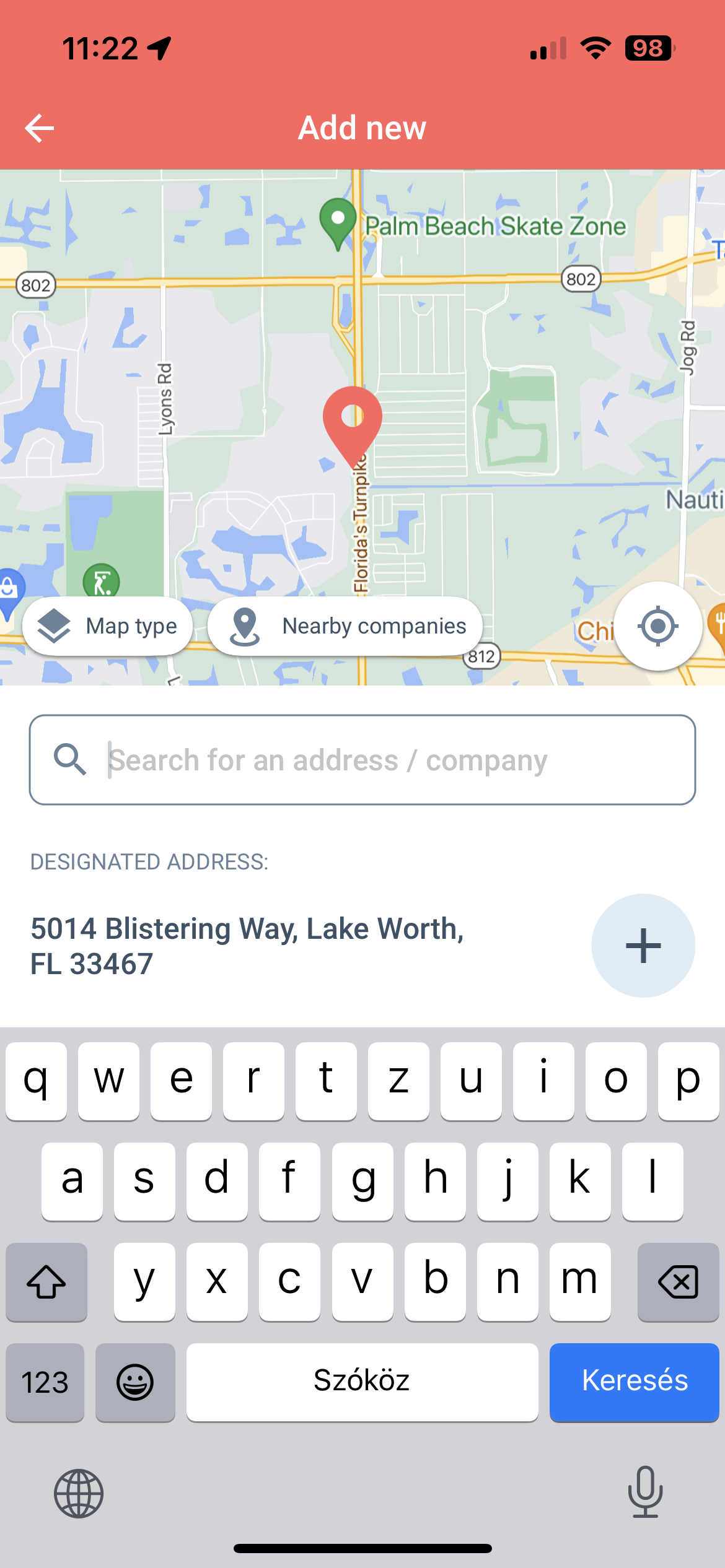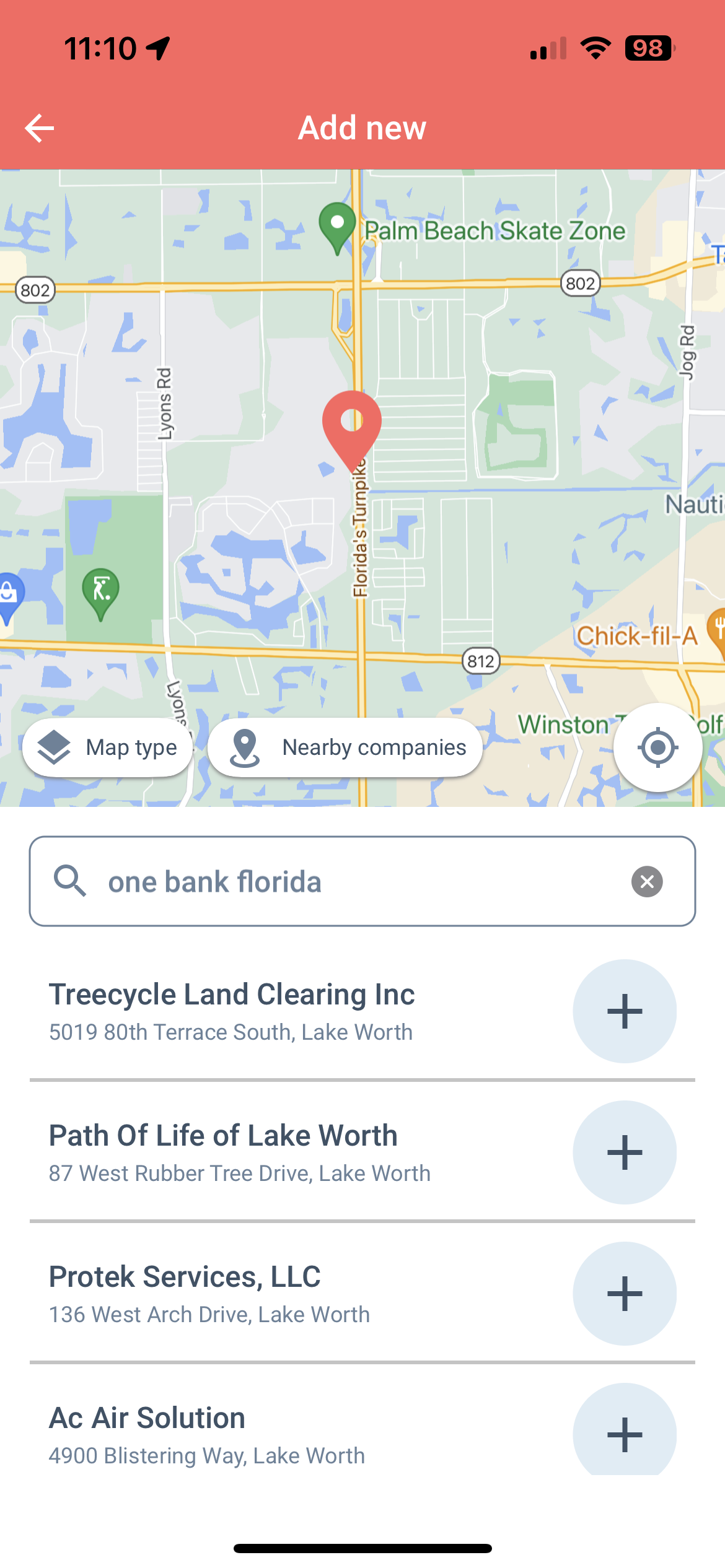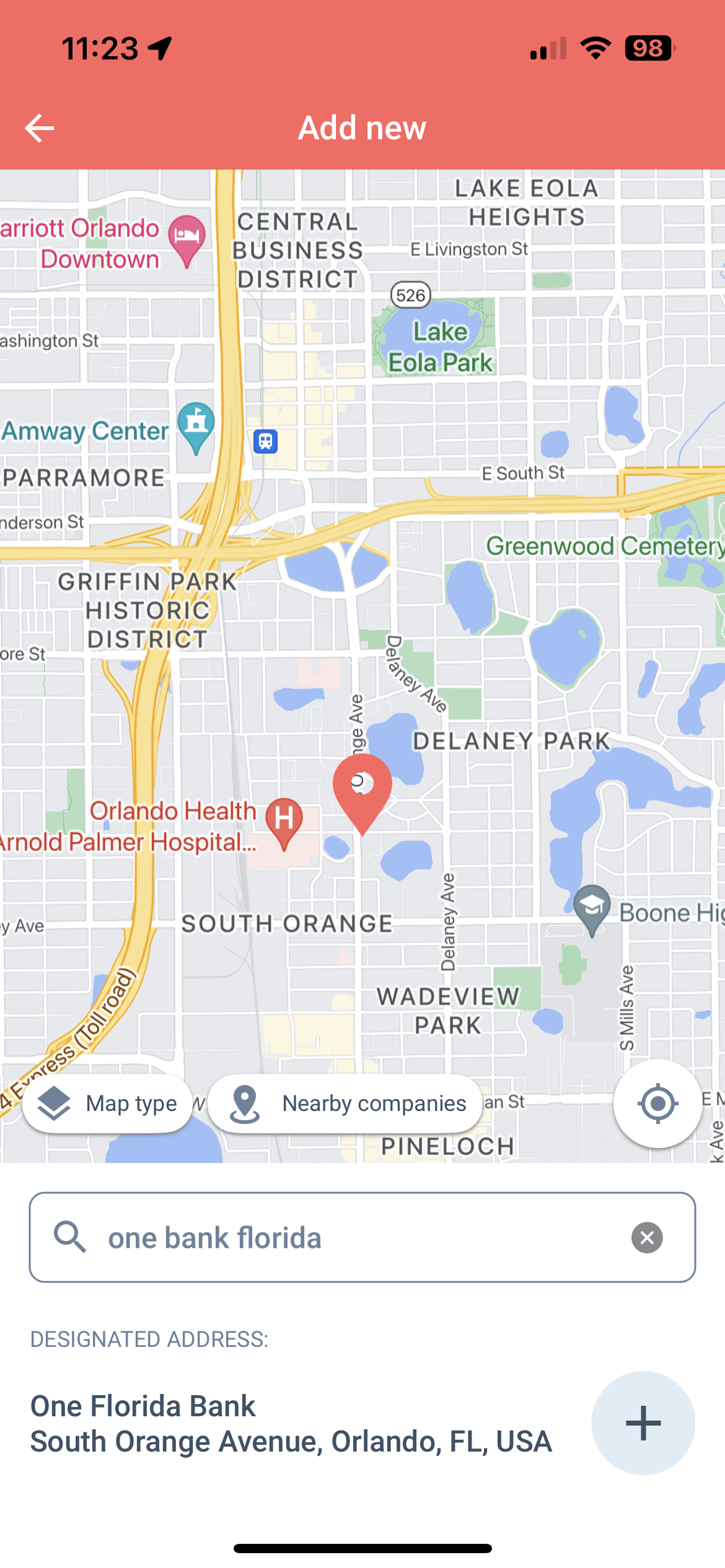 Similar Help articles