What do you want to find out?
To modify a previously added Filling station simply double-click the row you want to modify or right-click and select Modify.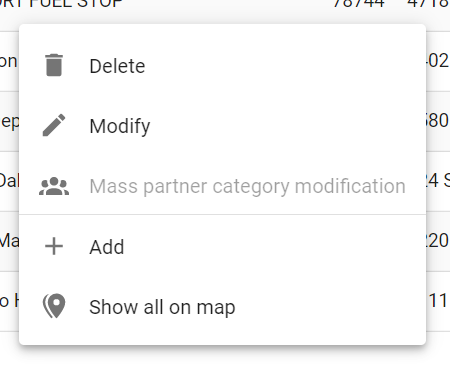 Or select it by ticking the box before the name and select Modify from the menu at the bottom.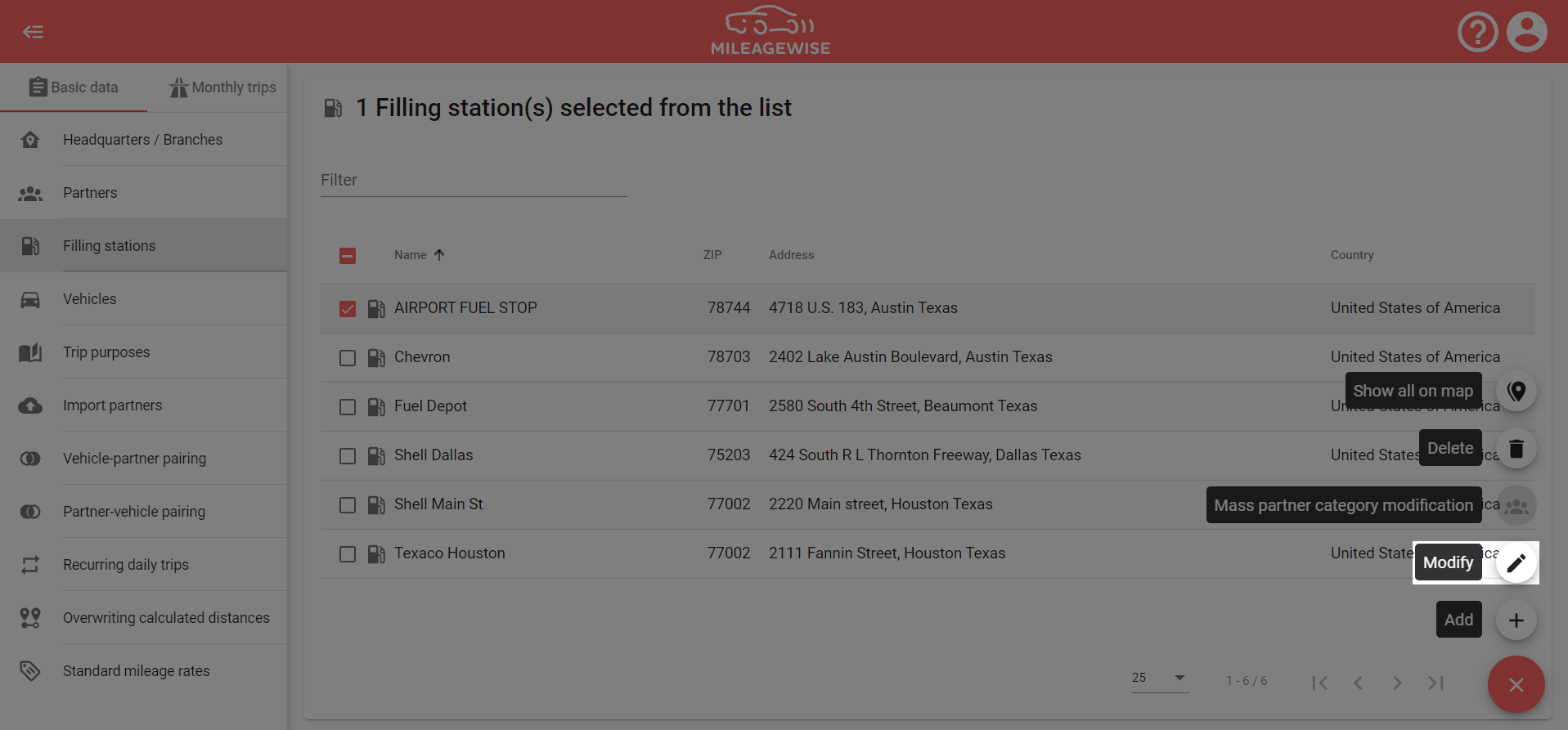 In the case of Filling stations, we recommend you only modify their name for more precision or clearness!
The purpose of the trip cannot be changed if it is Refueling / charging by default.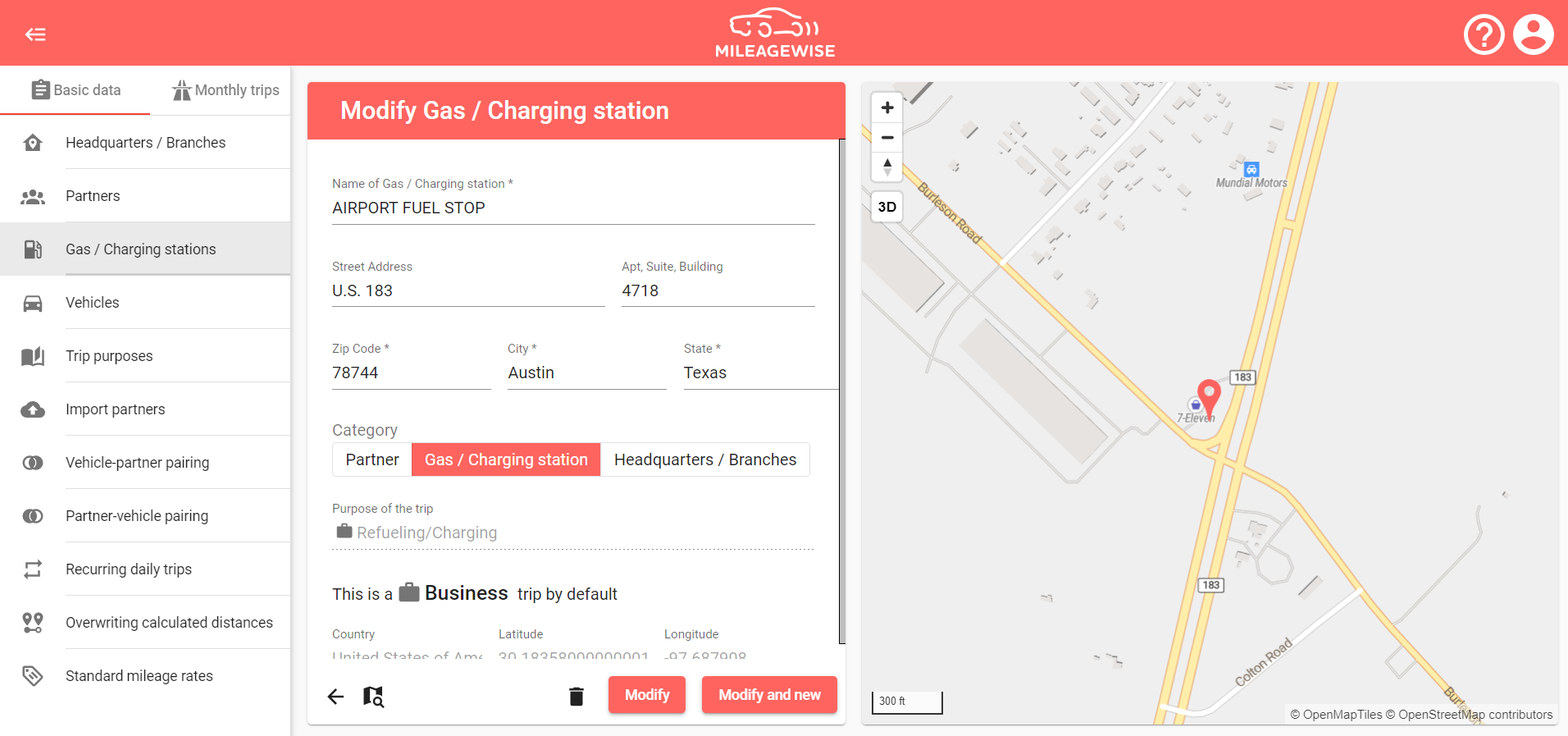 After making the desired changes, click the Modify button!
(By clicking on the Modify and new button, you can add a new Filling station while saving your changes.)
Similar Help articles