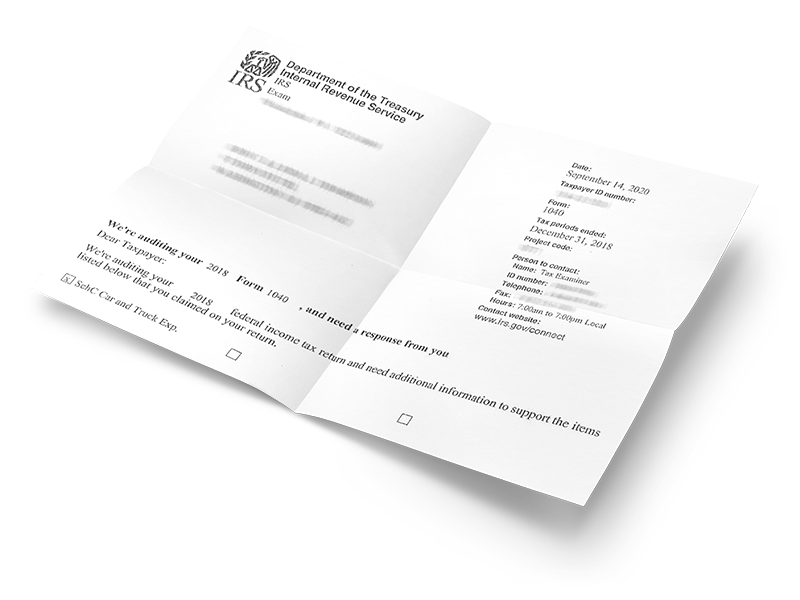 Are You Being Audited For Mileage?
Have you received a notice about an IRS audit in the next 30 days pertaining to your mileage tax return? Perhaps you don't have the documentation to back up your claims, or your old logs are insufficient. An IRS audit without a mileage log or with missing documents can be a real headache, but we've got you covered.
WHAT HAPPENS AT AN IRS AUDIT?
When you are being audited by the IRS for mileage, they typically contact you by mail, to which you have 30 days to respond. If the IRS did not accept the mileage log you had handed in, you need to get your paperwork ready. Whether you're a small business owner, self-employed or the car is for personal use, you will have to come up with an IRS-Proof mileage log that matches your claimed deductions.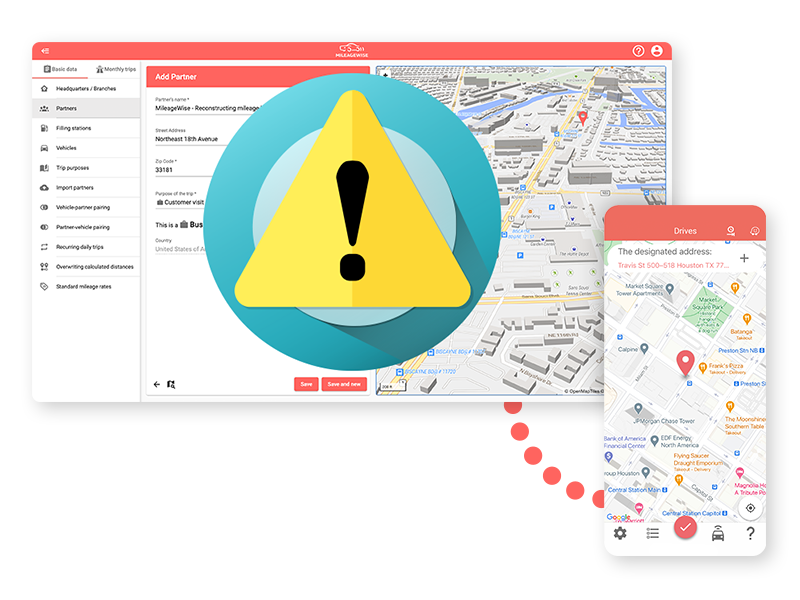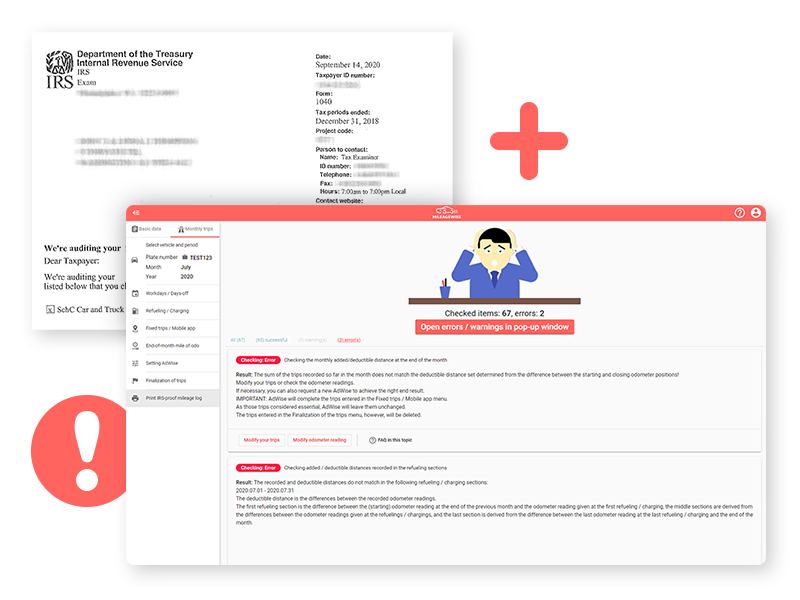 THE DEVIL IS IN THE DETAILS
Would your Excel sheets/templates/samples/paper logs as mileage logs hold up during your audit? Handing in inaccurate mileage logs may result in a fine worth 50% of your yearly income. According to the average business miles claimed on taxes, this amount can be huge. 
You need supporting IRS-Proof mileage logs for both the standard mileage method and the actual expense method to claim a vehicle deduction. If your claim is audited, the IRS will expect you to have precise mileage logs. It's worth the effort, though: MileageWise users can claim $1,000s every year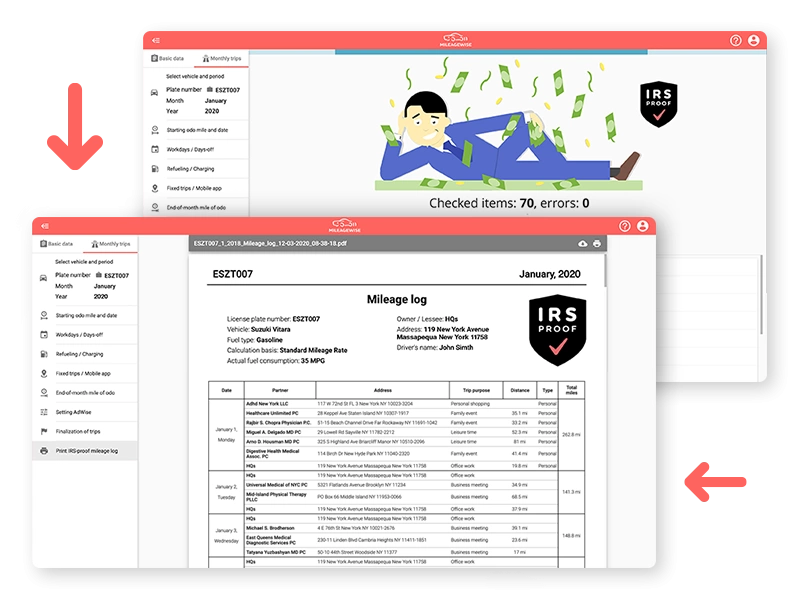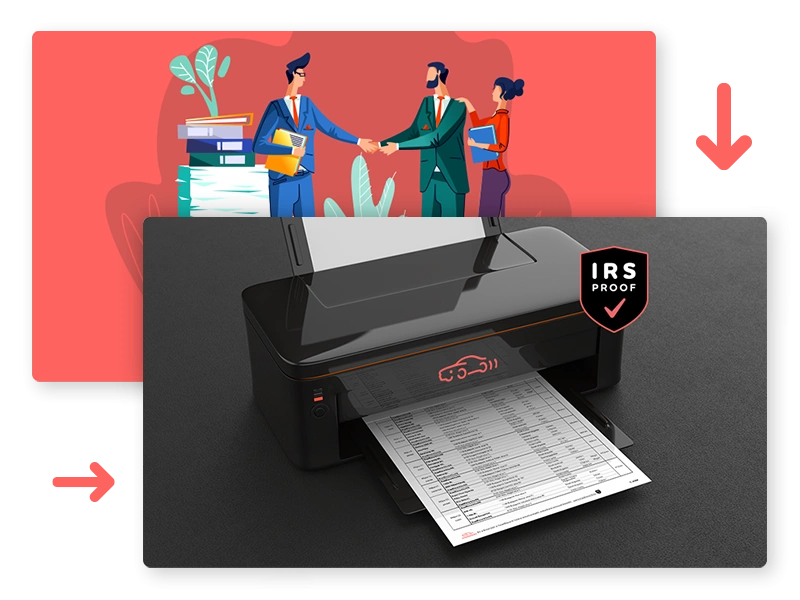 HOW TO PROVE MILEAGE TO IRS?
Whether you have a lost or incomplete mileage log, MileageWise is your go-to software. It retrospectively monitors the applicable law and regulations in place to help you reconstruct your past trips. Creating a flawless online mileage log with MileageWise takes only 7 minutes/month. Get the most out of your income tax savings with us!
A mileage log is sufficient if it includes the mileage, the addresses, the dates, and the purposes (e.g. business meetings, personal shopping) for each trip. Furthermore, you'll need the total mileage for the year and the odometer readings at the start & the end of the year – for the latter, it's suggested that you log your odometer reading at the start of each month. If your mileage log contains all these details and the numbers match, you're good to file taxes to the IRS.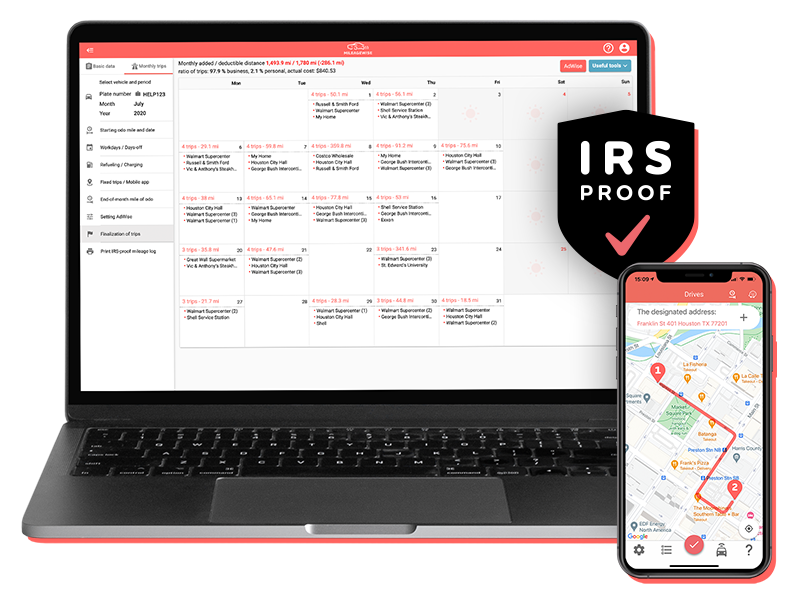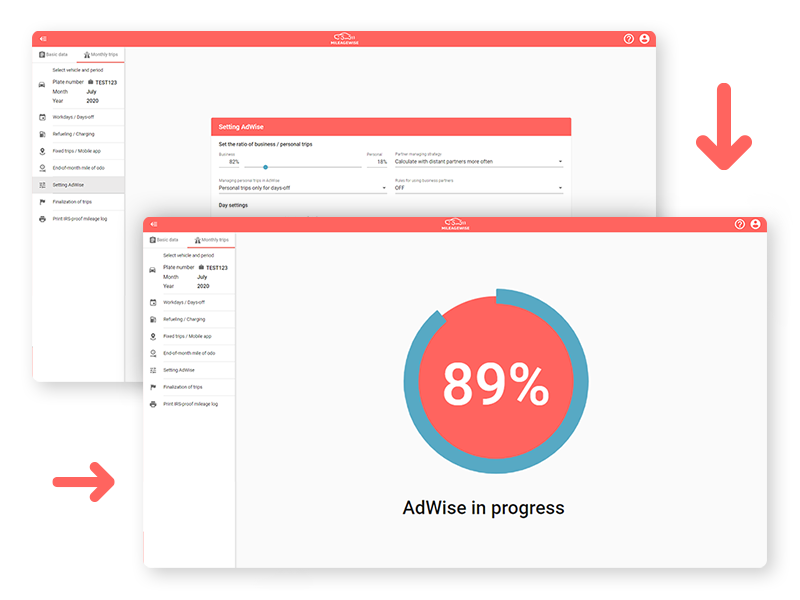 "ARE MILEAGEWISE LOGS IRS-PROOF?"
Our AI Wizard Technology gives you recommendations for your forgotten trips and auto-populates them into your log. The software's built-in IRS auditor checks and corrects 70 logical conflicts before you can print your mileage log, to ensure that it meets all of the IRS mileage log requirements.