November 8, 2023
Navigating the complexities of tax deductions can be a daunting task, especially when it involves keeping a meticulous record of your travels for mileage deductions. That's where an automatic mileage log tracker like MileageWise steps in, offering a seamless solution for those seeking to maximize their tax deductions efficiently.
A mileage tracker app can revolutionize the way you record your drives. With a mileage tracker, gone are the days of manually noting down each trip. If you're in search of the best mileage tracking app, look no further.
Although free mileage tracker apps such as the Stride mileage tracker may appear to be cost-effective choices initially, the hidden costs in terms of functionality and reliability can be significant in the long run. As your tracking needs mature, it becomes clear that investing in comprehensive, uncompromising solutions is the wiser decision for long-term efficiency and accuracy.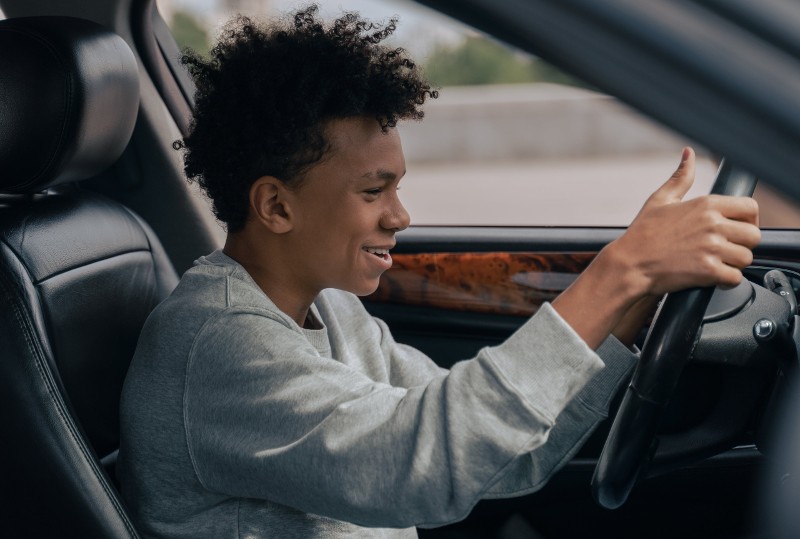 Automatic Tracking: The Core of Convenience
At the heart of MileageWise is its automatic mileage tracking system, which is basically a GPS mileage tracker to ensure accuracy and reliability. With the support of a comprehensive web dashboard, the app promises to simplify the process of logging your travel.
You can say goodbye to manual entries and prepare their mileage logs in as little as seven minutes per month​​. This ease of use is especially beneficial for individuals who frequently travel for business and need to keep accurate records for tax deduction purposes.
MileageWise offers three different types of automatic logging:
Automatic Trip Classification
MileageWise's auto trip classification elevates the automatic mileage log feature by smartly categorizing trips into business, personal, or any other custom tags the user requires. This intuitive feature streamlines the process of sorting travel, which is particularly beneficial for tax purposes or expense reimbursements and a feature that's often missing from free business mileage tracker apps.
By learning user patterns and preferences, the app effectively reduces the need for manual input, ensuring that each drive is appropriately classified and recorded with minimal user intervention. This innovative approach not only saves time but also enhances the accuracy of the mileage logs, making the task of tracking every journey for work or personal purposes as effortless as it is precise.
The AI Edge: Turning Back Time on Forgotten Trips
Have you ever forgotten to log a trip? MileageWise covers that with its AI Wizard, which aids in recovering past trips. This feature is a godsend for individuals who may not always remember to log each journey​​. Additionally, the system's Built-in IRS Auditor ensures that every entry in the log is scrutinized for any logical inconsistencies, offering peace of mind that your records will be compliant with the stringent demands of tax authorities​​.
Simplicity Meets Compliance: IRS-Proof Logs
One of the most significant advantages of using MileageWise is the guarantee of IRS-Proof logs. Why would you get involved in the Everlance vs Triplog debate, when none of those solutions offers you IRS-Proof logs?
With automated tracking and a meticulous system that checks and corrects up to 70 logical conflicts, MileageWise takes the hassle out of mileage tracking​​. This robust system is designed to withstand the scrutiny of tax audits, ensuring that every mile and trip is accounted for accurately and in accordance with IRS requirements​​.
Past Trip Recovery and Tax Preparation Services
Nowadays, automation means a comprehensive approach to solving problems. That's why, beyond the app's automatic tracking capabilities for ongoing logging, MileageWise offers you tax preparation services, assuring that even on short notice, your mileage logs will be prepared to the highest standard even retrospectively.
The app's AI Wizard feature is particularly useful for reconstructing forgotten trips, ensuring no potential deductions are missed​​. If you don't have the time, you can outsource it entirely to the MileageWise team.
Tech-Savvy Integration: Google Timeline Importer
In an age where digital integration is key, MileageWise stays ahead by offering capabilities like importing travel history via Google Maps Timeline. This feature simplifies the process of maintaining an accurate and comprehensive log of all your trips, further enhancing the convenience of using MileageWise for your mileage logging needs​​.
The Delivery Driver's Friend
Delivery service professionals, such as those working with DoorDash, can benefit immensely from a Doordash mileage tracker, but MileageWise caters for a range of other services such as Uber Eats, Shipt, Instacart to name but a few.
Managing Teams? We've got You Covered
If you are managing a fleet, a vehicle mileage tracker keeps an accurate log of every trip for each driver in your team. Come tax season, MileageWise, as a mileage tracker for taxes becomes an indispensable tool. Acting as your mileage app for taxes, it ensures you're claiming every possible deduction. 
Get Started with Automatic Mileage Logging Today 
In conclusion, MileageWise represents a significant advancement in mileage logging, providing an indispensable tool for those looking to streamline the process while ensuring full compliance with tax laws. For professionals who require a robust solution, the best app to track mileage for work blends functionality with ease of use.
Whether you're an independent contractor, a 1099 employee, a small business owner, or simply an individual looking to deduct mileage on your taxes, MileageWise offers a blend of technological innovation and user-friendly design to make mileage deduction as straightforward and beneficial as possible.
Download MileageWise's automatic mileage tracker app from Google Play or the App Store & try it for free for 14 days. No credit card required!
Similar blog posts