July 2, 2021
Summer is for improvement when it comes to software development. Our summer goal at MileageWise was to bring more transparency and clarity to our platform, so our users can navigate these interfaces with more ease.
Step 1: Help at every step of the way
We made the registration process simpler and added additional help info (phone number and email address) in case something is not clear during the process and users need an extra helping hand.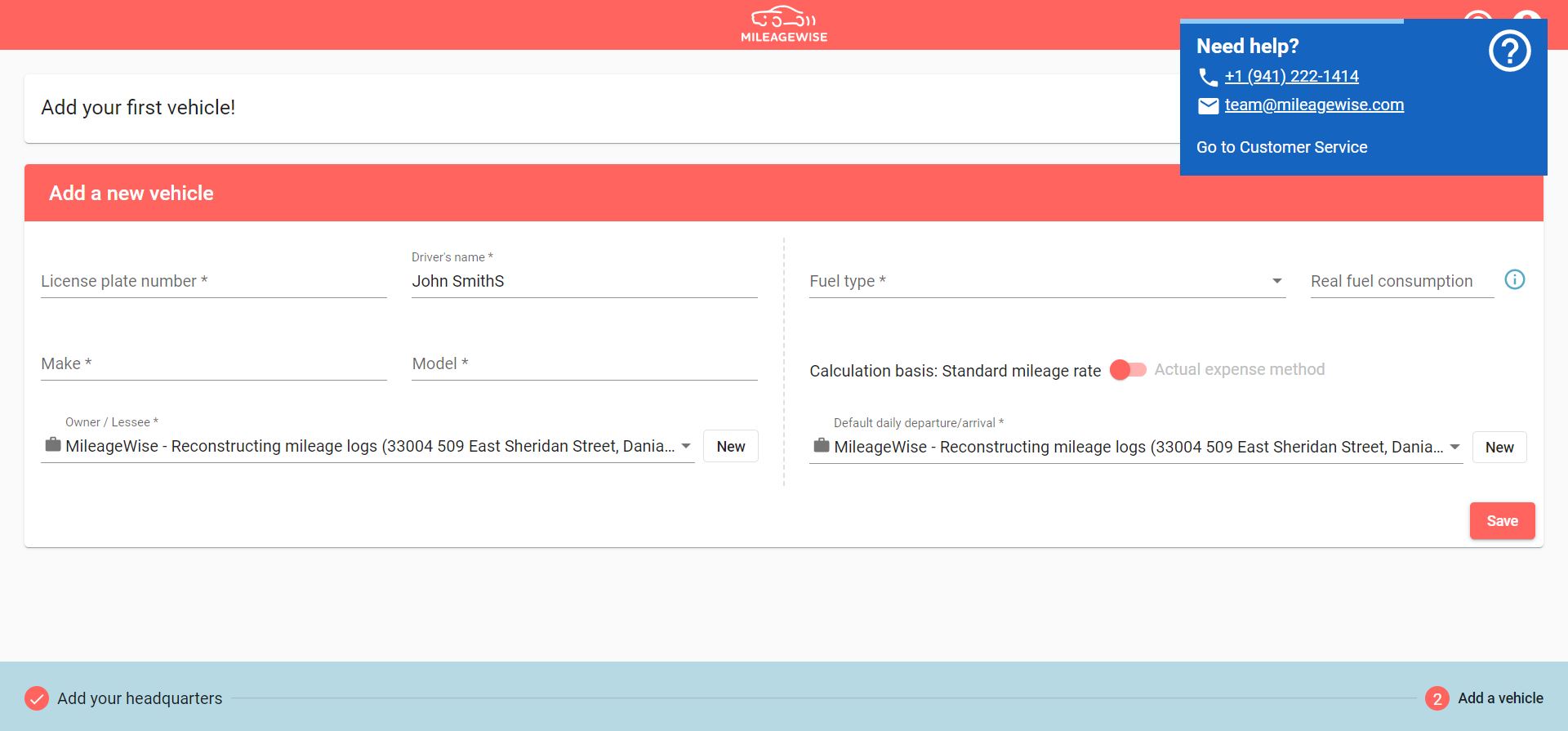 We have introduced a new, interactive tutorial both on the Web Dashboard and the Mileage Tracker App. Upon first arriving at these platforms, little highlights will guide the users through the main features.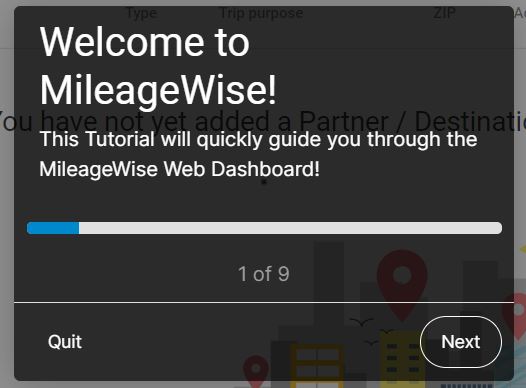 You can always choose to skip it, but it's quick and can help you tremendously in the long run. After this initial helping tutorial, we put a little info icon next to the name of our main menu points, so you can always check what is for what.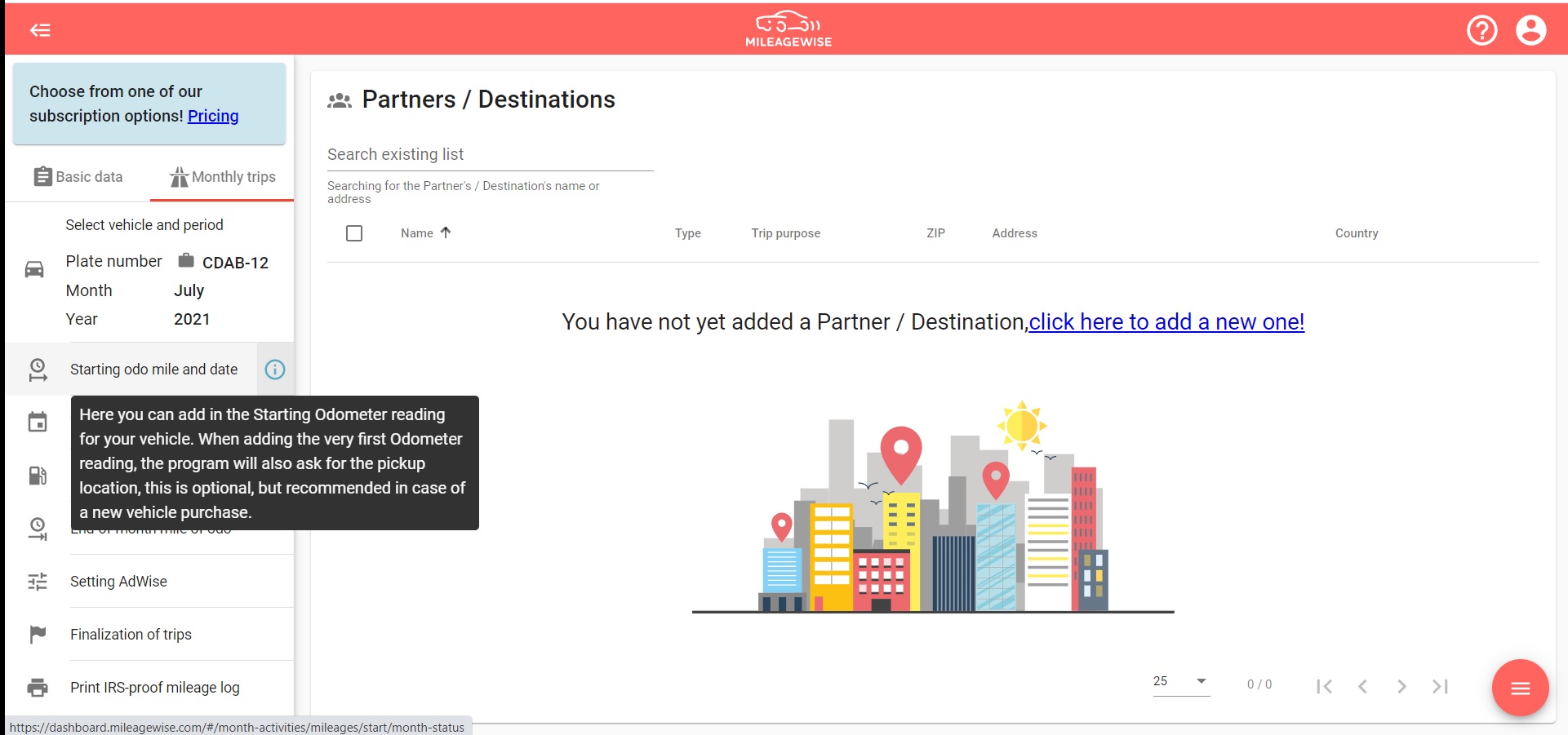 Step 2: Transparent Menu layout
We merged the Fixed trips / Mobile app and Finalization of trips menu item for clarity. From now on you can find your mobile app recorded trips, refuelings, and recurring daily trips at the same interface, you can add additional trips to them and you can always check the total number of miles you have recorded so far and the current ratio of your business / personal trips at the top of the screen.
Step 3: You can add a refueling / charging without Additional details
If the method you have chosen to be the base of your mileage log is the Standard Mileage Rate the software will allow you to only record the time and location in the Web Dashboard in case of entering a refueling / charging.
We hope these improvements will further simplify the use of MileageWise for our users.
Similar blog posts