July 7, 2021
Our summer Software Development Bootcamp continues. After amping up our Web Dashboard we have decided to do the same to our Mobile App.
With clarity and ease of use in mind we created some new features and improved a lot of existing ones.
Improvement 1: New automatic recording option  (without the help of an external device)
With the new Vehicle Movement monitoring option, you can fully automatically record your trips, you don't have to pair your Bluetooth device to the app or charge your phone in your car. You can just select it then forget about it for the whole month. The new recording option only records when you leave your car and start walking, it won't record a trip if you stop at a red light with your vehicle.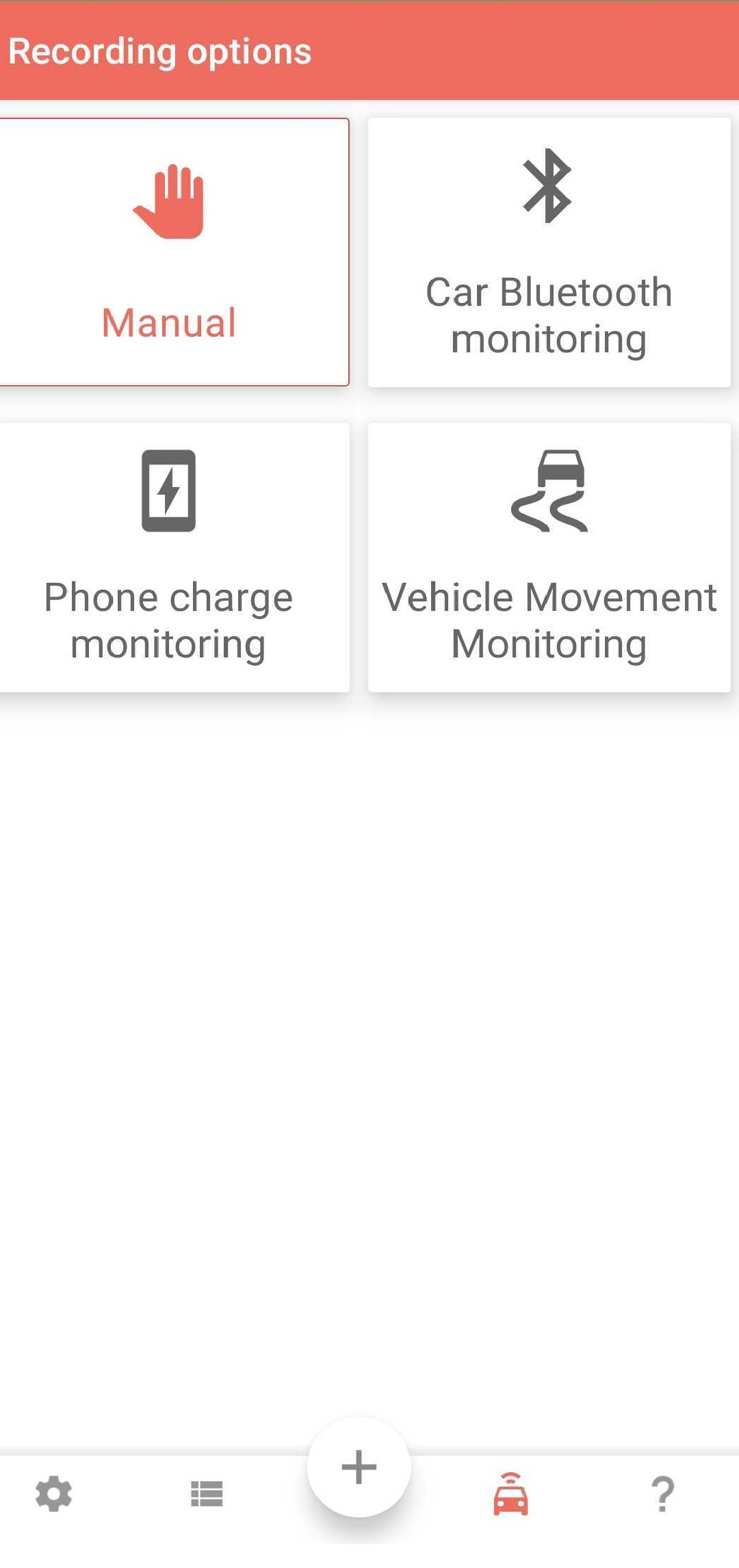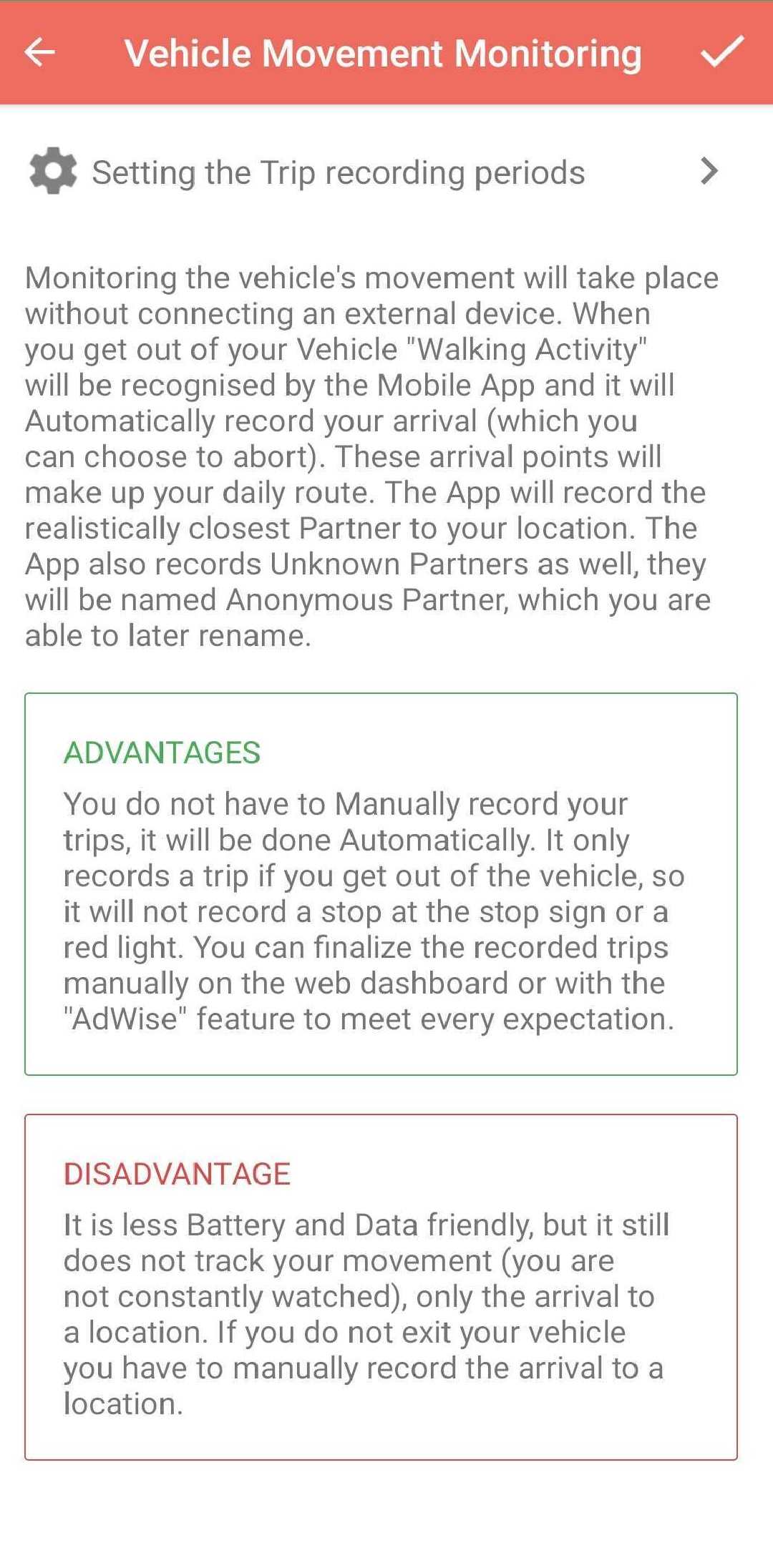 Improvement 2: New and improved Drives menu layout
We added a little extra to the Drives screen. Now you can check the starting and ending point of your trips, not just the location of the client / address you have arrived at. We hope this will make it easier to see your visits as trips from A to B.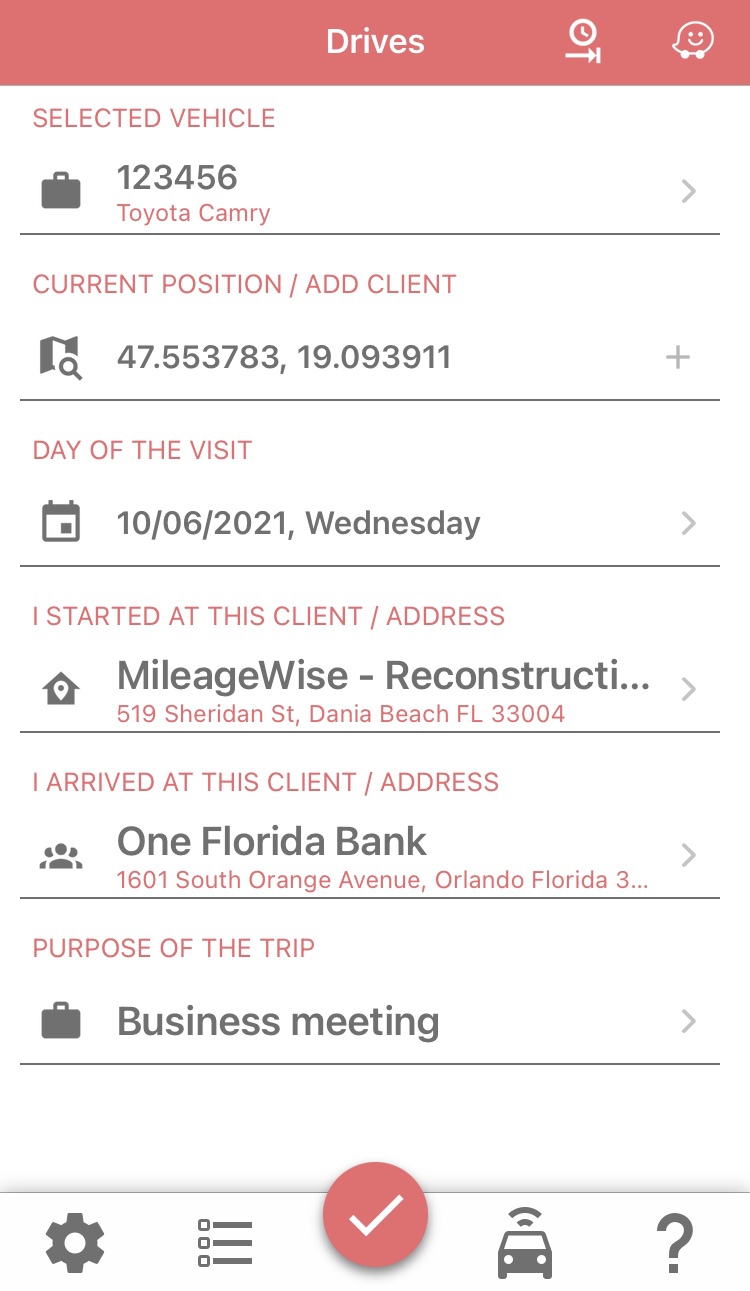 Improvement 3: New clients will be named after their locations
If no client is found within your 06-mile range, the app will record the location as an unknown client and the client's name will automatically be filled with the address of the location. The name can be changed later either from the Trips menu in the Mobile App or the Web Dashboard.
+1: Built-in guide in the MileagaWise Mobile App
When you download or update your MileageWise Mobile App, a set-up tutorial will introduce you to the menu points and features you can use.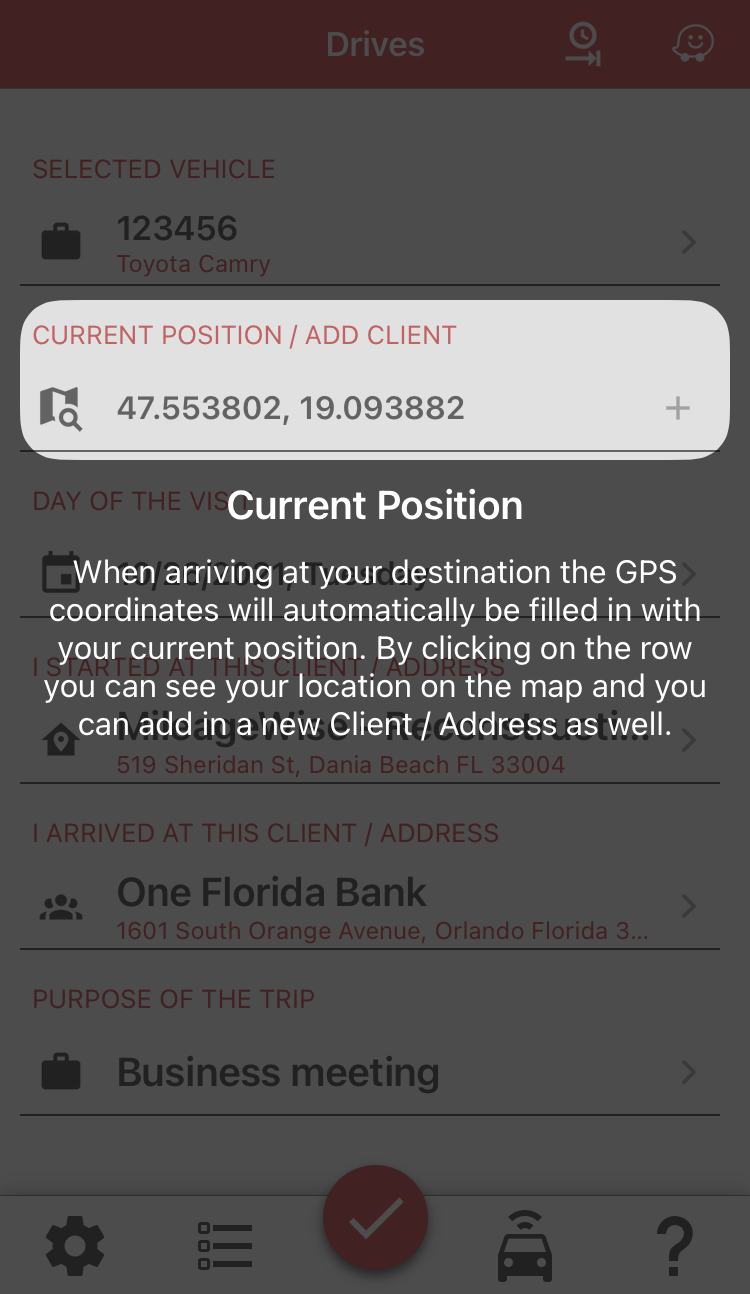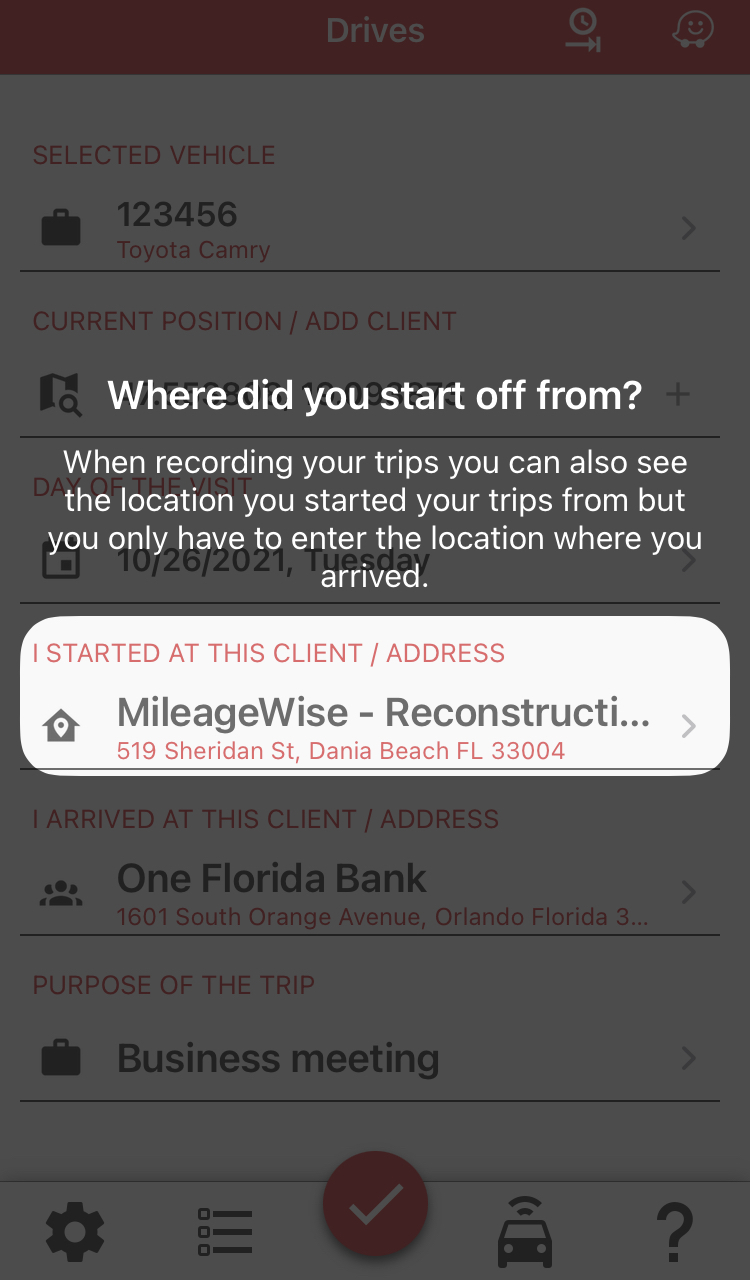 You can always choose to skip through this tutorial by tapping anywhere on the screen, however, we recommend you read the little snippets of information as they can help you tremendously in the long run.
If you choose to skip through nonetheless, you can always restart these tutorials from the Help menu. Just click on the "Functions Intros" menu point.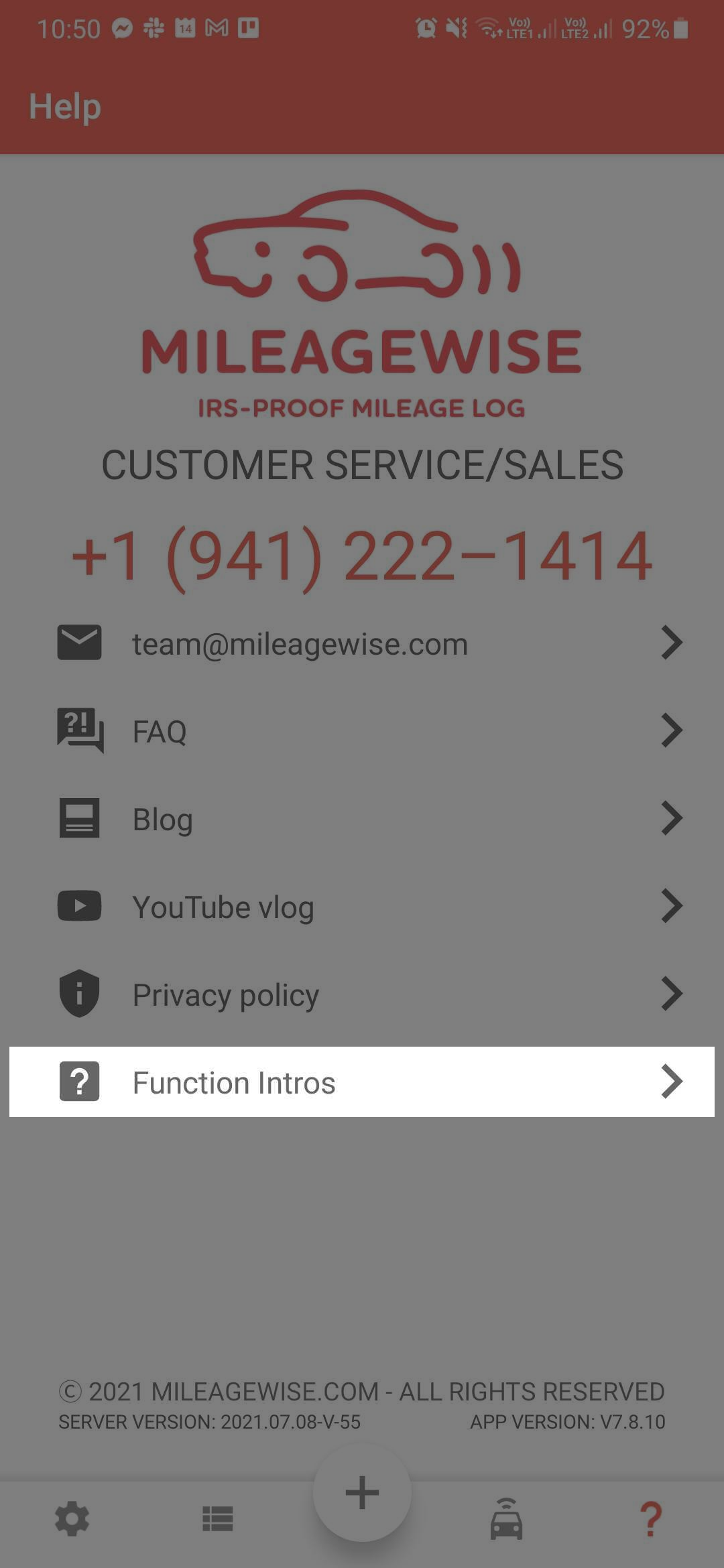 We recommend you give it a try to these new functions and improvements. Recording your miles with the Mobile App will be child's play.
Claiming a business mileage deduction without mileage logs can lead to an Audit, and if you have to hurry to make up for your logs, it is easier to leave mistakes in them, which can lead to a pricey penalty.
Similar blog posts