What do you want to find out?
How do I delete AdWised trips?
In the Trips menu, you have the option of deleting all the occasional trips that were created by the AdWise Wizard feature. In the Trips menu, from the Useful tools menu in the upper corner, select Leave fixed trips only.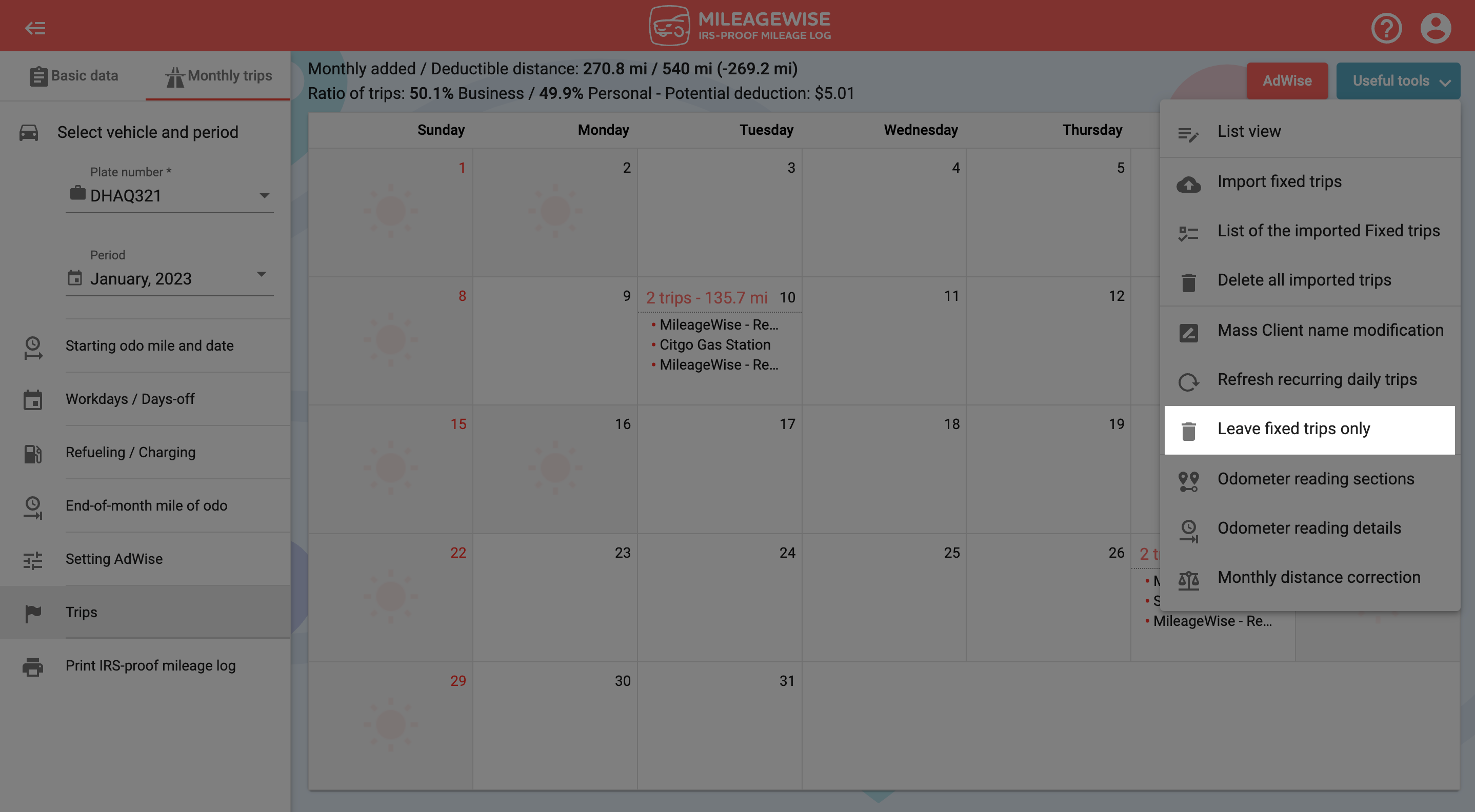 Similar Help articles